Background
People experiencing homelessness are more likely to use tobacco, and face many problems that make it difficult for them to quit. Health problems caused by using tobacco are among the leading causes of death among this group of people, so there is a need to find new ways to reduce tobacco use in people experiencing homelessness. Healthcare guidance says that treatment to quit tobacco smoking should include some form of counseling or support, plus medicines designed to help people stop smoking. However, this treatment is often not provided or used among people experiencing homelessness. This review looked at whether systems designed to help adults experiencing homelessness to get treatments to quit tobacco, and treatments designed to help adults experiencing homelessness to quit tobacco lead to more use of treatments and more people quitting tobacco use. The authors also looked at whether treatments to help adults experiencing homelessness to quit tobacco changed their use of other drugs and their mental health
The study included 10 studies involving 1634 participants. One of these studies is still being carried out, but the other nine have been completed. All participants were tobacco smokers, aged 18 years or older, and had experienced homelessness. Most participants were recruited from places within the community, such as homeless shelters, but some were also recruited from healthcare clinics. All studies offered participants some form of counseling support to quit smoking, and eight of these studies also offered stop‐smoking medicines. The treatments tested in the included studies were: e‐cigarettes, text‐message support, rewards for stopping smoking, more intensive counseling support, treatments focused on other lifestyle challenges plus smoking, and cognitive behavioral therapy. The evidence is up to date to January 2020.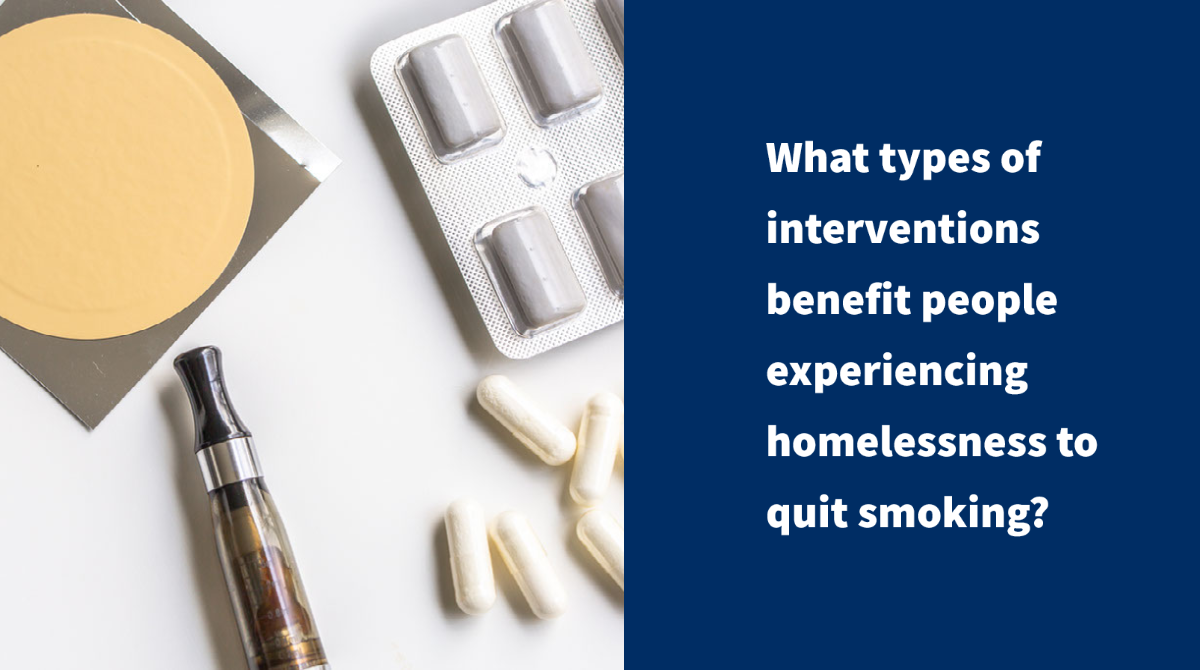 Key results
There was not enough information to decide whether stop‐smoking treatments targeted specifically at people experiencing homelessness made them more likely to quit smoking than standard treatment to stop smoking. There was also not enough information to determine whether these treatments affected the mental health or drug use of people experiencing homelessness.

Quality of evidence
The authors judged all of the information included in this review to be either of low or of very low quality. This is because the studies included in this review were small, and there were problems with how some of the included studies were carried out. This means it is difficult to know whether these interventions help people who experience homelessness to quit smoking. The findings of this review are very likely to change as new studies are completed.
Thursday, December 10, 2020