March is Endometriosis Awareness Month. Endometriosis is an inflammatory condition where endometrial tissue (tissue similar to the lining of the uterus) grows outside of the uterus. It is estimated that 1 in 10 women have endometriosis (Zondervan 2020). Endometriosis frequently presents with the symptom of pain including dysmenorrhoea (painful periods), dyspareunia (pain during sexual intercourse), and chronic pelvic or abdominal pain. Endometriosis can cause infertility and for women with subfertility the prevalence rate ranges from 25% to 40% (Ozkan 2008).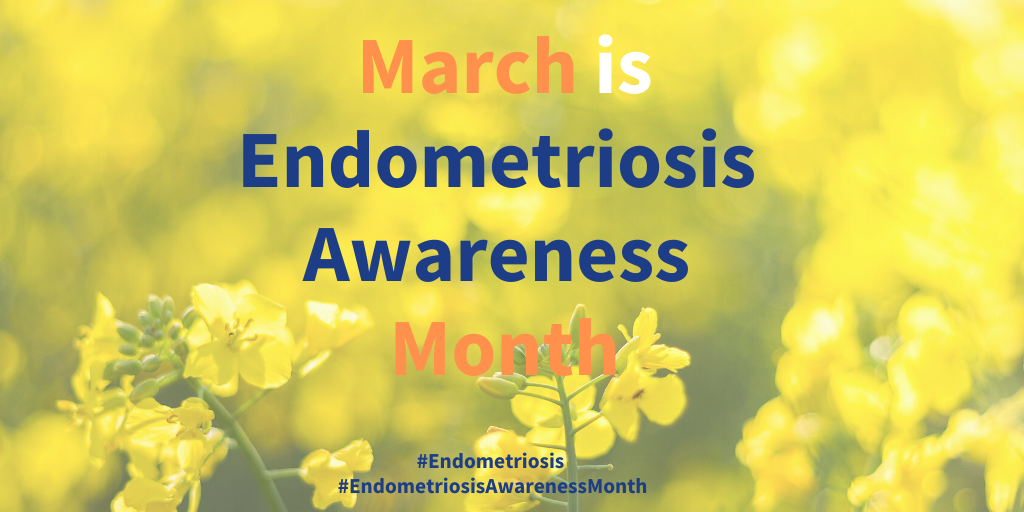 Cochrane Gynaecology and Fertility group has published over 20 intervention reviews and protocols investigating the effectiveness and safety of treatments for the management of endometriosis. In addition, they have published five diagnostic test accuracy reviews assessing the effectiveness of various tests in the diagnosis of endometriosis. We are joining #EndometriosisAwarenessMonth by sharing an updated collection of their reviews on endometriosis that focus on pain-related outcomes and fertility outcomes. The treatments include pharmacological interventions (hormonal therapy, immune-modulators, anti‐inflammatory drugs), surgery, and alternative medicine.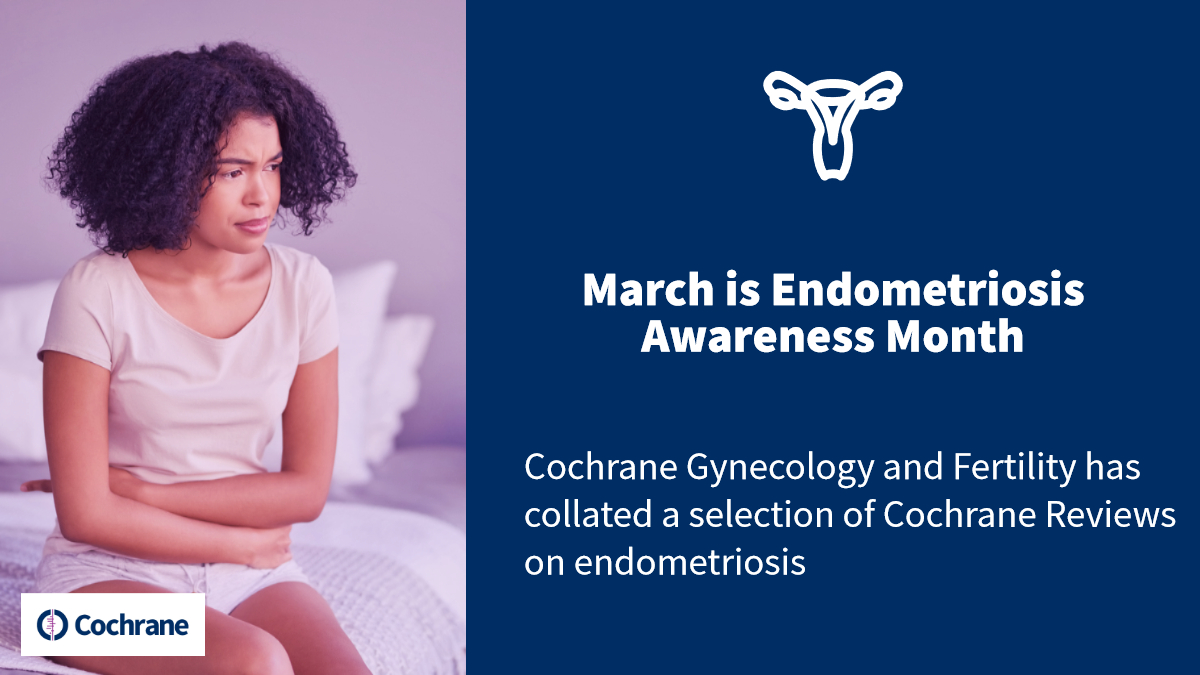 Throughout Endometriosis Awareness Month, we are sharing blogs that include relevant Cochrane evidence and other information to help inform women's decisions about endometriosis diagnosis and treatment. The series will also include live Question and Answer sessions on Twitter, and people are welcome to submit questions on social media to a panel of experts, using #MyEndometriosisQuestion and tagging @CochraneUK and @CochraneCGF. There is also the opportunity to submit questions via other social media platforms and on the Evidently Cochrane blog - learn more here.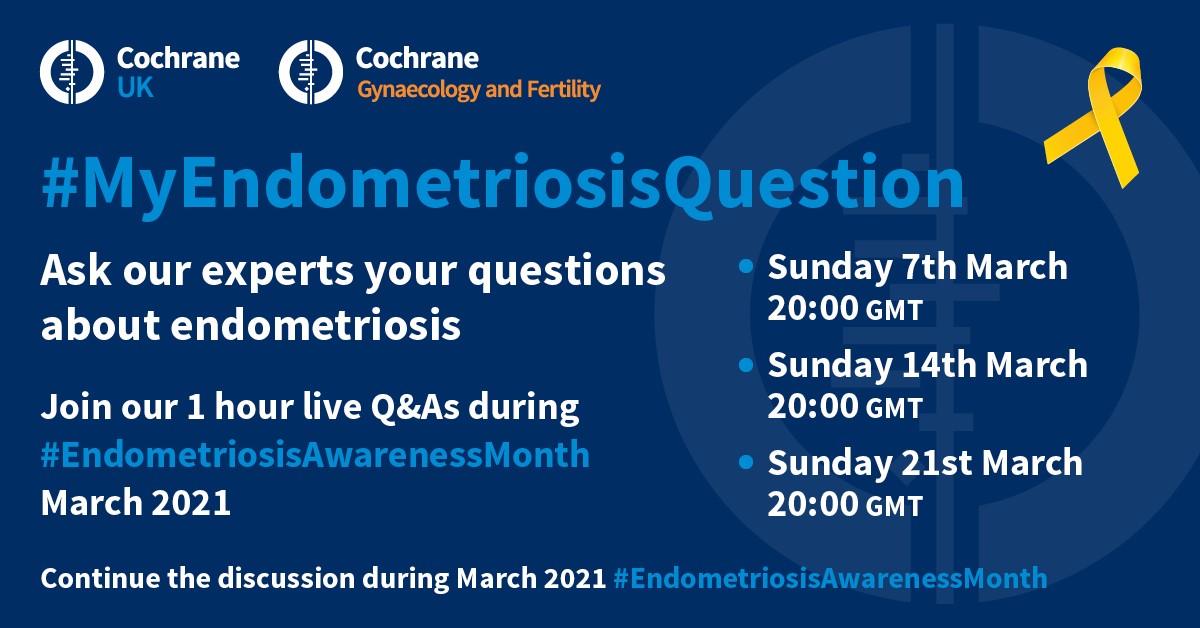 Evidently Cochrane blog posts 
Endometriosis: #MyEndometriosisQuestion – a special series: In this first blog, Dr James Duffy, Cochrane Gynaecology and Fertility editor, Martin Hirsch, a Consultant Gynaecologist at Oxford University Hospitals, and Claire Barker, who lives with endometriosis, introduce #MyEndometriosisQuestion. Evidently Cochrane's Editors, Selena Ryan-Vig and Sarah Chapman, explain what you can expect from the series and how you can join in.
A core outcome set for future endometriosis research
Research studies testing new treatments for endometriosis often measure different outcomes. For example, when a new medicine is being tested, one researcher may decide to measure overall pain (an outcome) and another researcher may only measure medicine side effects (a different outcome). When the two studies are finished, the results from both studies cannot be easily compared or combined to see which treatment works best. This is a barrier to improving the care women with endometriosis receive. The endo:outcomes collaboration has brought together healthcare professionals, researchers, and women with endometriosis to overcome this barrier. Using formal consensus methods, over 300 people from 29 countries have developed a core set of outcomes that should be collected and reported by future endometriosis research.
The collaboration anticipates these core outcomes, developed to specifically highlight the outcomes perceived as most important by healthcare professionals, researchers, and women with endometriosis, will assist funding organisations to prioritise research funding, help researchers to design future research, and improve the reporting of research in medical journals.