Cochrane Library Editor in Chief Karla Soares-Weiser will present on Friday, September 18, as part of an expert panel hosted by the University of New Mexico addressing the question, "What have we learned about COVID-19 transmission?"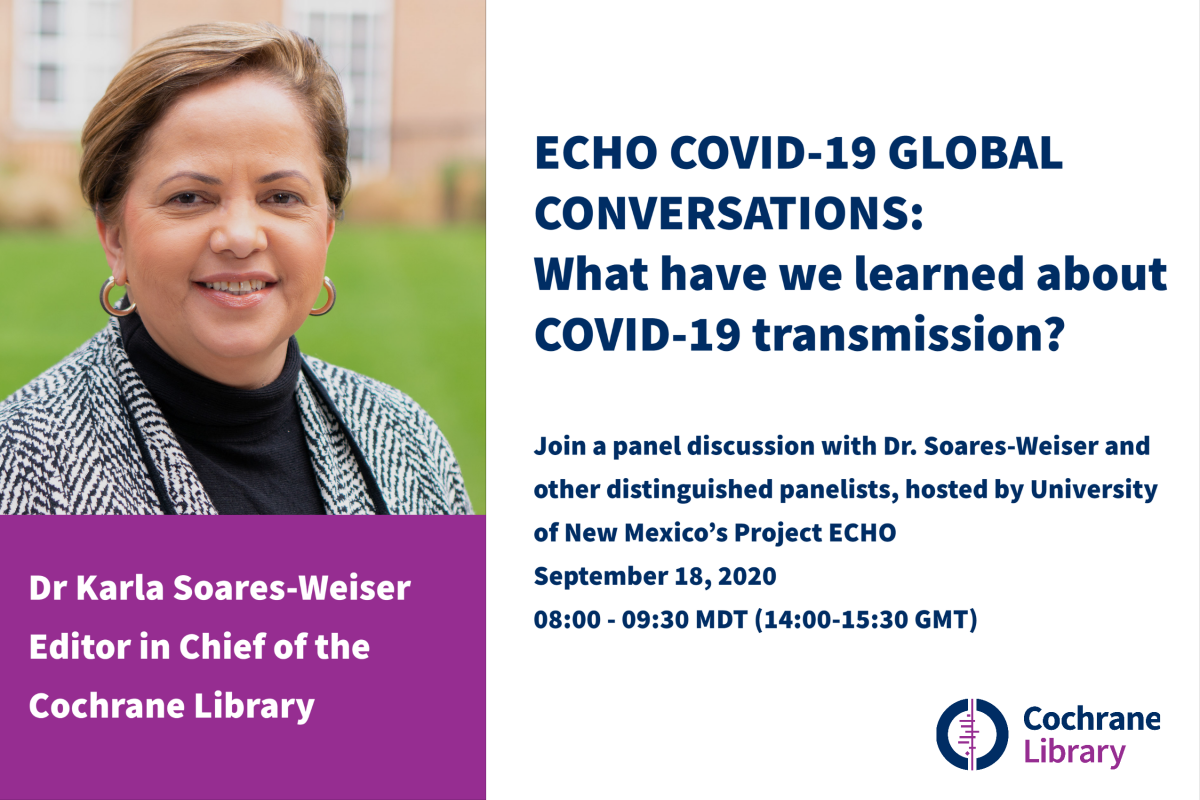 The panel discussion, moderated by WHO Chief Scientist Soumya Swaminathan, is part of the ECHO COVID-19 GLOBAL CONVERSATIONS series from Project Echo at the University of New Mexico in the United States. The other distinguished panelists include Jay Butler, Deputy Director, US Infectious Diseases, Centers for Disease Control and Prevention; George Gao, Director-General, Chinese Center for Disease Control and Prevention (Chinese CDC); Anne von Gottberg, Co-head, Center for Respiratory Diseases and Meningitis, National Institute for Communicable Diseases; and Marion Koopmans, Head of Department of Viroscience, Erasmus MC. 
The session is open to all interested; it will be held September 18, 08:00 - 09:30 MDT (14:00-15:30 GMT).
Monday, September 14, 2020