Now extended to 30 June 2019
The Global Evidence Summit (GES) is a quadrennial event that brings together some of the world's leading organizations in evidence-based practice in a shared mission to provide a platform to discuss critical issues across different sectors, including health, education, social justice, the environment and climate change. The theme of the Summit 'Using evidence. Improving lives' aims to advance the use of reliable research evidence in addressing some of the world's most serious health and social challenges.

Following the success of the inaugural GES in Cape Town in 2017, four global leaders in evidence-based policy and practice will again join forces to deliver the second Global Evidence Summit in 2021 - Cochrane, Guidelines International Network, Joanna Briggs Institute (JBI) and The Campbell Collaboration.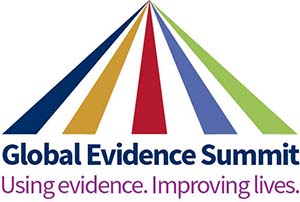 JBI, Chief Executive, Zoe Jordan said: "The Global Evidence Summit represents an exquisite coming together of key global organizations in celebration of our common ideals as they relate to evidence based healthcare, policy and practice.  It is an event that JBI is proud to partner in and we hope that the result is a unique opportunity to connect and share our wisdom for a mutual good: using evidence to improve lives.  This second Summit promises to extend our thinking, our collaboration and ultimately our collective impact, which is very exciting."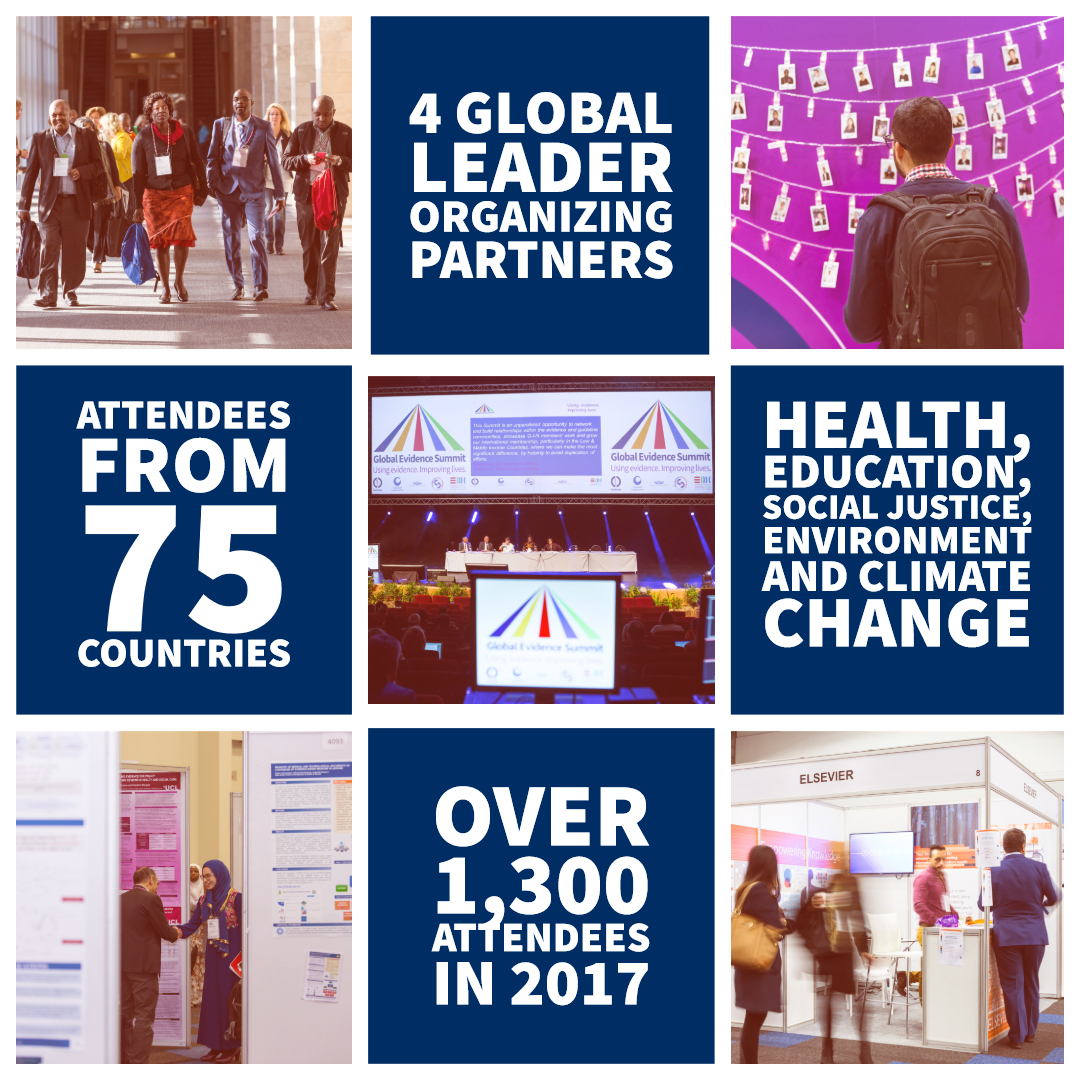 Here's how a few attendees described the inaugural Global Evidence Summit in Cape Town, 2017:
'The multidisciplinary and multisectoral dimensions were the highlight of the Summit'

'This Summit was extremely informative. I have left with many ideas for further research as well as liaised with people from other continents and organisations on future collaborations – something that otherwise would not have been possible.'

'The careful selection of incredible plenary speakers from all over the world. The constitution of speakers was perfect.'

'The quality of the plenaries and concurrent session was excellent. The drumming session at the welcome reception was also a great way to incorporate local culture and entertainment. The conference was very well organized."
Expressions of interest to host the Global Evidence Summit 2021 are open - Deadline to submit applications now extended to 30 June 2019
Important Information
To apply, download the application form
Please also refer to the Terms of Reference document that sets out the roles, responsibilities and structure for all relevant Parties (Organizing Partners, Host Organization, Programme Partners, Sponsors, Supporters and Committees) in the planning and development of the Global Evidence Summit.
You are required to submit a proposed budget alongside the form - link to template in application form.
All proposals must include a letter of support from your host institution and/or funders
Your proposal will be put forward to the organizing partners who aim to announce the host by July 2019.
Deadline for submissions is 30 June 2019. 
Please submit application forms and support documentation to contact@globalevidencesummit.org by 30 June 2019.
Global Evidence Summit 2021 Organizing Partners: