Based on evidence from systematic reviews, Cochrane Effective Practice and Organisation of Care (EPOC) has prepared three information leaflets for health systems planners and implementers involved in developing vaccine communication strategies. The leaflets are underpinned by systematic reviews from Cochrane and other sources and include this qualitative evidence synthesis: Healthcare worker's perceptions and experiences of communicating with people over 50 years of age about vaccination, which published today in the Cochrane Library.

The reviews underlying these leaflets include studies carried out prior to the COVID-19 pandemic. However, they include important information that has relevance for implementers rolling out vaccines for COVID-19. With countries at different stages of the COVID-19 vaccine rollout, the leaflets provide timely guidance for decision making.

The first leaflet provides prompts and questions for planners implementing strategies to improve vaccination communication between healthcare workers and older adults. The leaflet is based on the findings of a review of qualitative research published today by Cochrane EPOC, and produced within the VITAL (Vaccines, Infectious Diseases in the Ageing Population) consortium. "The review suggests a number of issues that implementers should consider, including the potential tension between the public health goal of increasing vaccine uptake and the goal of supporting informing vaccination choices by individuals," says Claire Glenton, review author and EPOC editor at the Norwegian Institute of Public Health.

EPOC staff have also prepared two additional leaflets for the OECD's COVID-19 Global Evaluation Coalition. One of these leaflets presents prompts and questions for planners implementing communication strategies for all target groups, including parents, older adults and healthcare workers and is based on four systematic reviews of qualitative research. The leaflet encourages planners to consider a range of factors, including people's concerns and misconceptions about the disease and the vaccine; and the extent to which the information they are providing is transparent, timely and understandable, and accessible to hard-to-reach groups.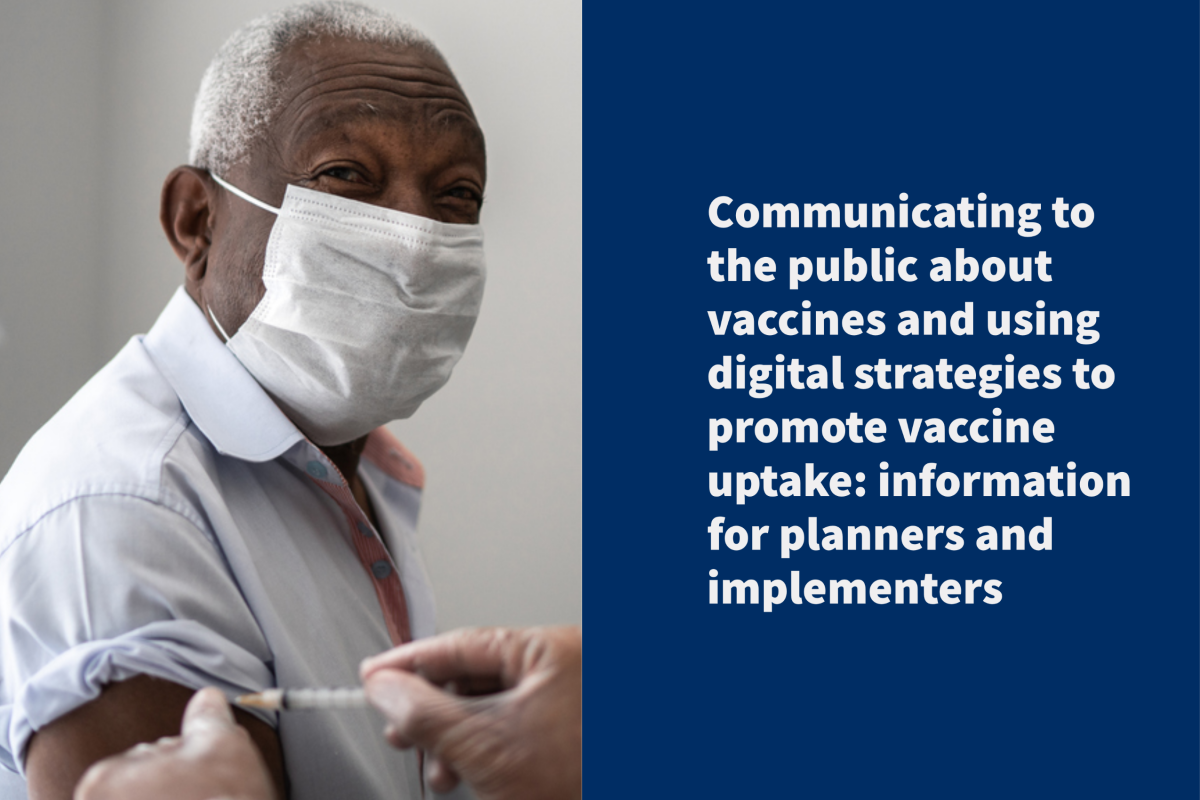 The third leaflet presents what we know about the effectiveness of digital strategies to promote vaccine uptake and summarises evidence from four systematic reviews on this topic. This leaflet illustrates that despite these strategies being used widely, the evidence is fragmented and shows mixed results.

Governments worldwide are currently undertaking or planning the rollout of COVID-19 vaccines, and some are starting to review their progress and refine their communication efforts to promote vaccine uptake.

Communication to the public is an important part of these and other vaccination strategies. Simon Lewin, review author and Joint Coordinating Editor of EPOC at the Norwegian Institute of Public Health and the South African Medical Research Council noted that, "Cochrane has been systematically assessing evidence about vaccine communication for a number of years. This remains a topic area that does not receive the attention it deserves from implementers or researchers. We hope that these leaflets will help implementers to better plan vaccination communication strategies in their setting".
Funding sources
One of the contributing reviews was undertaken within the Vaccines, Infectious Diseases in the Ageing Population (VITAL) consortium. For more information, see https://vital-imi.eu/
Two of the briefs were commissioned and funded by the Evaluation Department of the Norwegian Agency for Development Cooperation (Norad).