Cochrane is pleased to announce the launch of Cochrane Engage, Cochrane's one-stop-shop for those who want to get involved and volunteer in Cochrane.
Formerly Cochrane TaskExchange, the platform had outgrown its name and look, and it is now being used for much more than review tasks. The new name was chosen through conversations with members of the Cochrane Community.

Cochrane Engage is a place where anyone working in evidence-based health research can come to find volunteers to support their work – we welcome tasks posted by Cochrane Groups and any other organisations or individuals in the wider health research community. People can also browse our network of volunteers to find people with the skills they are looking for.
Those who are getting started in health research can build their skills and experience by applying to volunteer on evidence-based health care tasks, such as translating studies and providing consumer peer review. They will also find opportunities to engage with Cochrane Groups and other organisations. Recently we've had opportunities such as mentoring programmes, virtual internships, and requests for people to join author teams.
As well as a new name and new look, we have made other improvements suggested by users. Opportunities are now listed with the most recent tasks at the top of the page so you can easily see what's new. People who post tasks can filter their tasks to find what they need more quickly. We have plans to continue improving the platform; let us know your suggestions.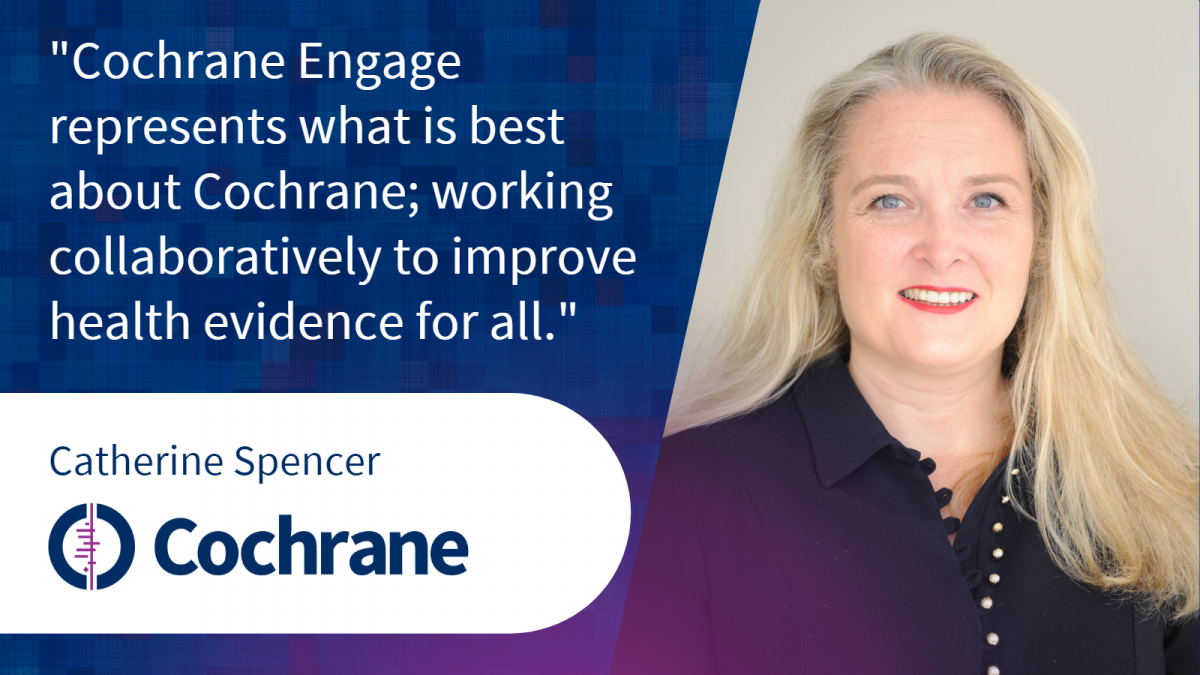 Catherine Spencer, Cochrane's CEO, says of the launch, "Cochrane Engage represents what is best about Cochrane; working collaboratively to improve health evidence for all. We thank everyone who has volunteered with us so far. Patients, carers, early career professionals, translators, and researchers – there are a wide range of volunteers and a wide range of tasks for all. I invite you to check out the newly launch Cochrane Engage and join us in improving health decisions globally."
Could you use a volunteer? Want to get involved in producing health evidence? It's easy to use Cochrane Engage to engage with a global health evidence community!
Monday, November 28, 2022