The Early Career Professionals group aims to provide its members with opportunities to enhance their knowledge, skills, and expertise by providing a platform for international networking with early career professionals or other members in the Cochrane community.
Though there is no one single definition of an 'Early Career Professional/Researcher,' bodies such as the European Research Commission, Economic and Social Research Council, and De Montfort University generally agree that an ECP is someone who is roughly within the first five year of their research activity. Informally, we also define an ECP as PhD students and post-docs.
This group has four main objectives, including international networking, representing trainees, active patient involvement, and knowledge translation.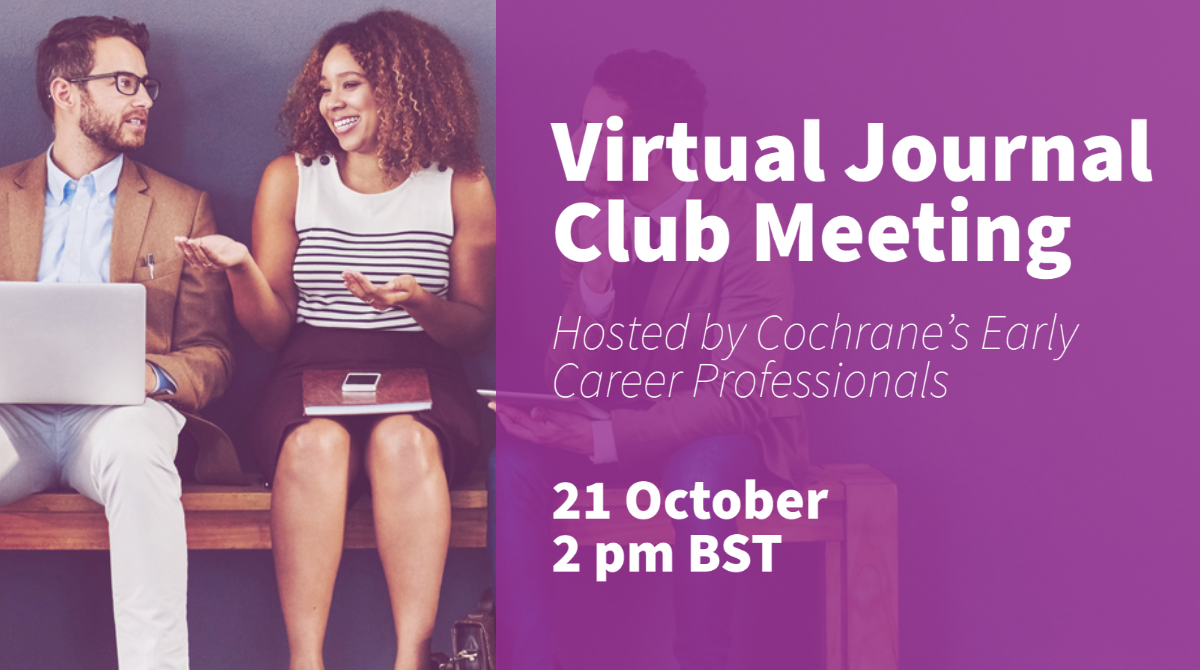 Journal Club
21 October, 2-3pm BST (check time in your timezone)
 Adrián Soto Mota, MD, DPhil will join to discuss '

Statistical Illiteracy among clinicians and the ethical problems it generates'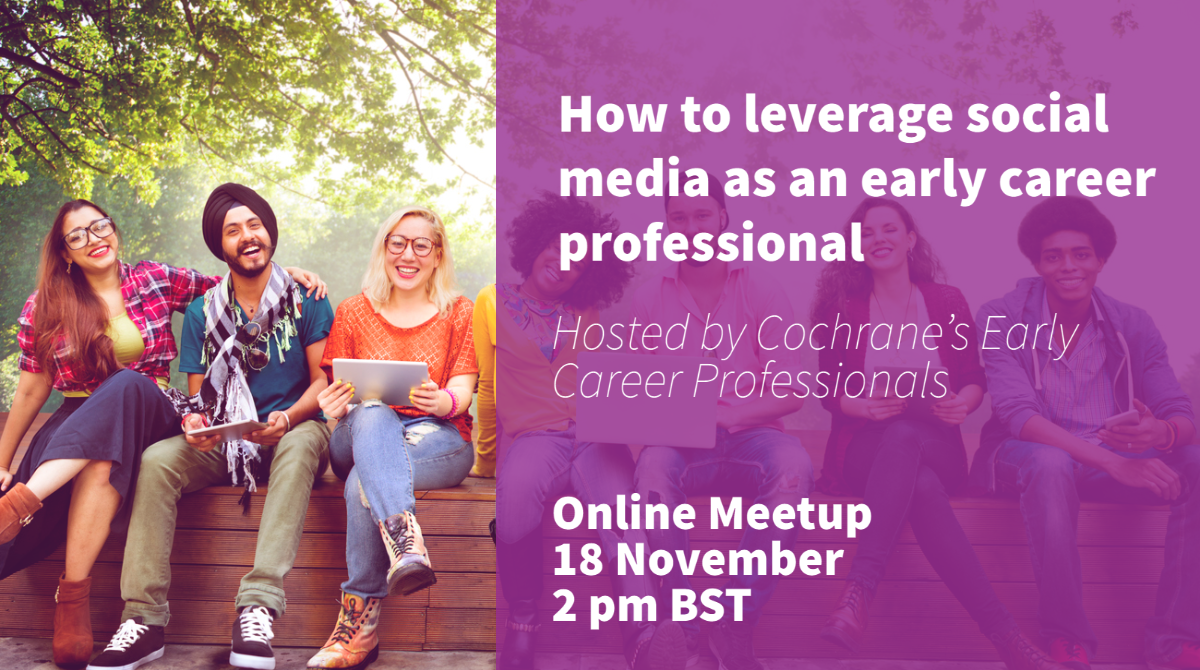 Online Meet-up

Wednesday 18 November, 2-3pm (BST) (Check in your timezone)
Muriah Umoquit, MA who manages Cochrane and Cochrane Library social media accounts will join to discuss how to leverage social media as an early career professional. 
Everyone is welcome to attend these free Cochrane Early Career Professional events.
Thursday, September 24, 2020