The Early Career Professionals group aims to provide its members with opportunities to enhance their knowledge, skills, and expertise by providing a platform for international networking with early career professionals or other members in the Cochrane community.
Though there is no one single definition of an 'Early Career Professional/Researcher,' bodies such as the European Research Commission, Economic and Social Research Council, and De Montfort University generally agree that an ECP is someone who is roughly within the first five year of their research activity. Informally, we also define an ECP as PhD students and post-docs.
This group has four main objectives, including international networking, representing trainees, active patient involvement, and knowledge translation.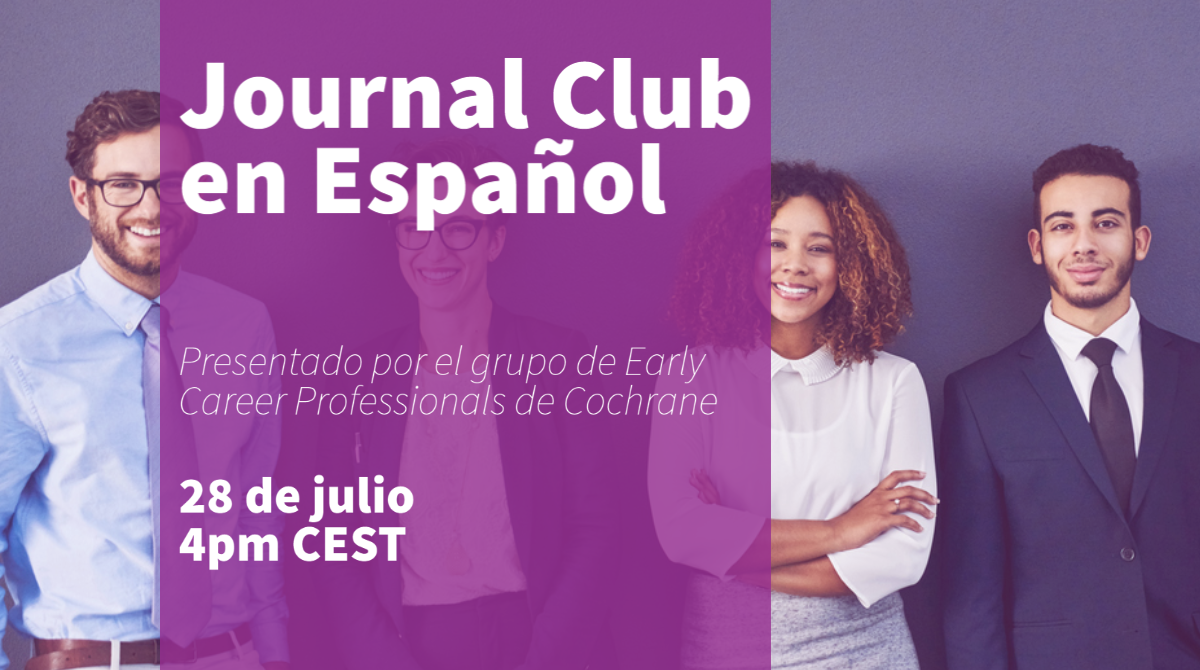 Journal Club en Español
Marta Roqué i Figuls
Centro Cochrane Iberoamericano, Instituto de Investigación del Hospital de la Santa Creu i Sant Pau
"Herramientas para elaborar revisiones sistemáticas según el tipo de pregunta"

Gemma Villanueva
Cochrane Response, Cochrane Central Executive Team
"Experiencias con DistillerSR"
Everyone is welcome to attend these free Cochrane Early Career Professional events.
Follow ECP on Twitter or check out the #CochraneEarlyCareer hashtag

Subscribe to the ECO Newsletter for a 'one-stop-shop' of resources, training, events, opportunities, features, blogs relevant to Early Career Researchers. Register for a Cochrane Account > My account > Communications tab > Sign up for all of the newsletters you're interested in, including the Early Career Professionals Network newsletter.