The Early Career Professionals group aims to provide its members with opportunities to enhance their knowledge, skills, and expertise by providing a platform for international networking with early career professionals or other members in the Cochrane community.
Though there is no one single definition of an 'Early Career Professional/Researcher,' bodies such as the European Research Commission, Economic and Social Research Council, and De Montfort University generally agree that an ECP is someone who is roughly within the first five year of their research activity. Informally, we also define an ECP as PhD students and post-docs.
This group has four main objectives, including international networking, representing trainees, active patient involvement, and knowledge translation. Upcoming activities include: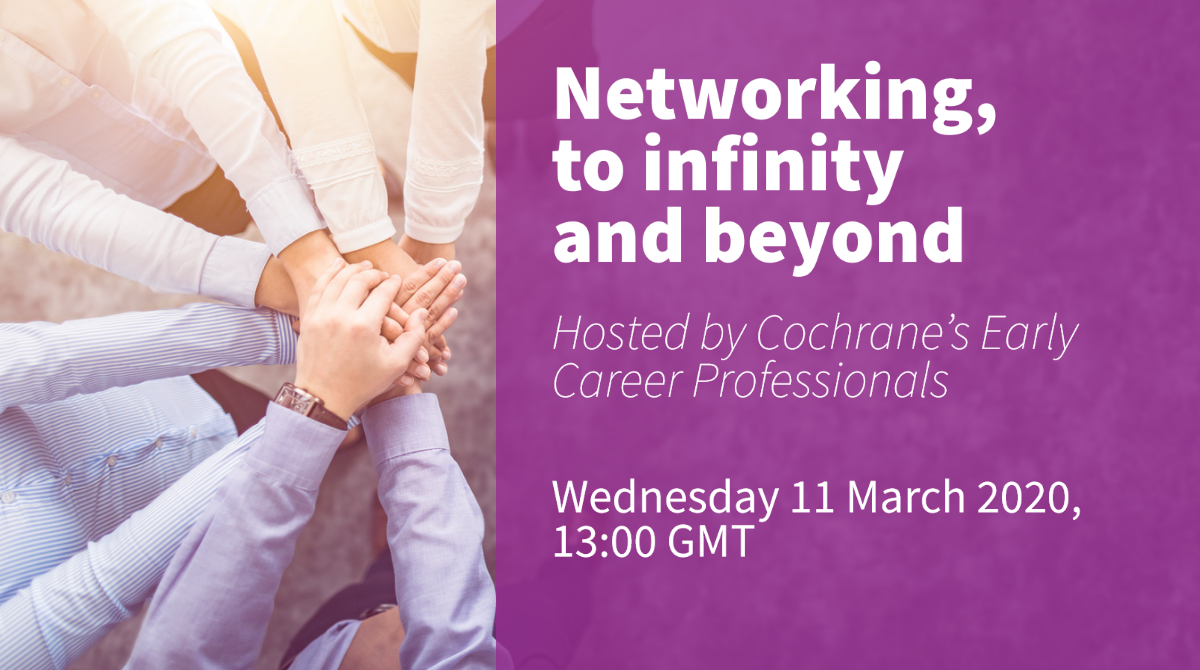 Wednesday 11 March 2020, 13:00 GMT - Online Meetup: Networking, to infinity and beyond. Meet other ECPs online and share and discuss tips for networking at conferences or other academic/professional environments. Information on how to join the meeting found here.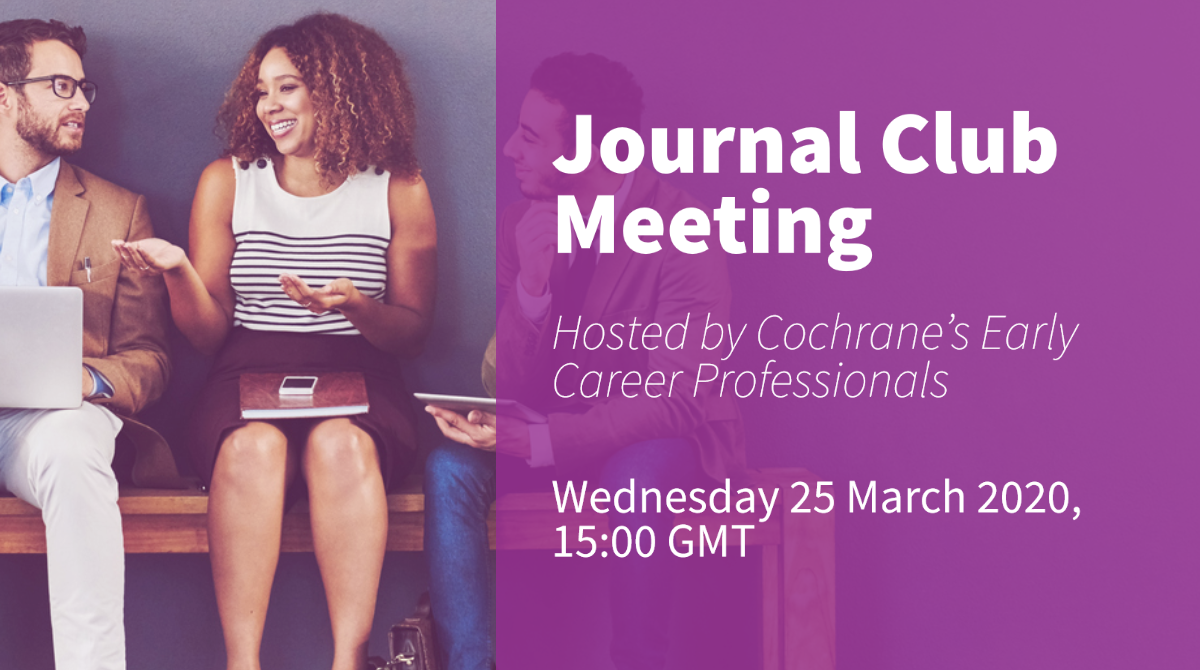 Wednesday 25 March 2020, 15:00 GMT - Cochrane's Early Career Professionals Journal Club - "Clinical replicability of rehabilitation interventions in randomized controlled trials reported in main journals is inadequate". Article available from: https://www.ncbi.nlm.nih.gov/pubmed/31220570. Information on how to join the meeting found here.