The 26th Cochrane Colloquium, Santiago 2019 abstracts deadline has been extended.
This year's theme is 'Embracing diversity', recognizing Cochrane as a truly global independent community, addressing relevant health questions from international stakeholders using a range of diverse methods. 
We ask that abstract submissions consider the relevance to this theme. In particular, we welcome submissions that address or discuss diversity on reviews from different viewpoints/angles. 
The deadline for abstracts has been extended to 26 April 2019.
All submissions will be notified of their outcome in June 2019.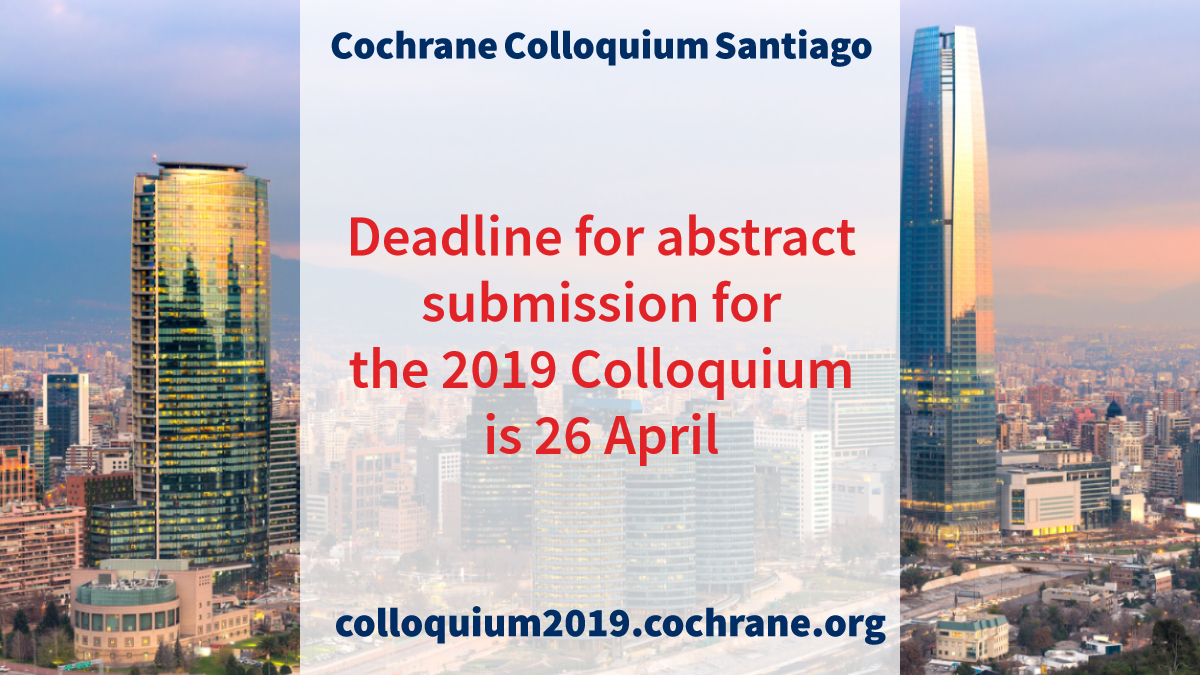 REMINDER: When submitting an abstract, we would like to ask you for a self-evaluation regarding your eligibility for the Thomas C Chalmers Award.
An accepted poster or oral presentation is eligible for the Award if:
it addresses a methodological issue related to systematic reviews; and
it is presented by an early-career investigator
Find out more about the Thomas Chalmers award eligibilty here.