Members of the public, health professionals and researchers know that there is 'information overload' about the COVID-19 pandemic, with lots of mistrust and misinformation. Cochrane US wanted to help people find trustworthy evidence about COVID-19 in the US by leveraging the strengths of the members of the new US Network.


Cochrane US created a comprehensive online repository to share COVID-19 research, projects and guidelines from trustworthy sources. This is a living resource that they add to and update in real-time and offer free on their website. They also included videos about systematic reviews, Plain Language Summaries of evidence, and other easy-to-understand resources.

Read more about the work that Cochrane US did to address information needs during the COVID-19 pandemic in this short case story.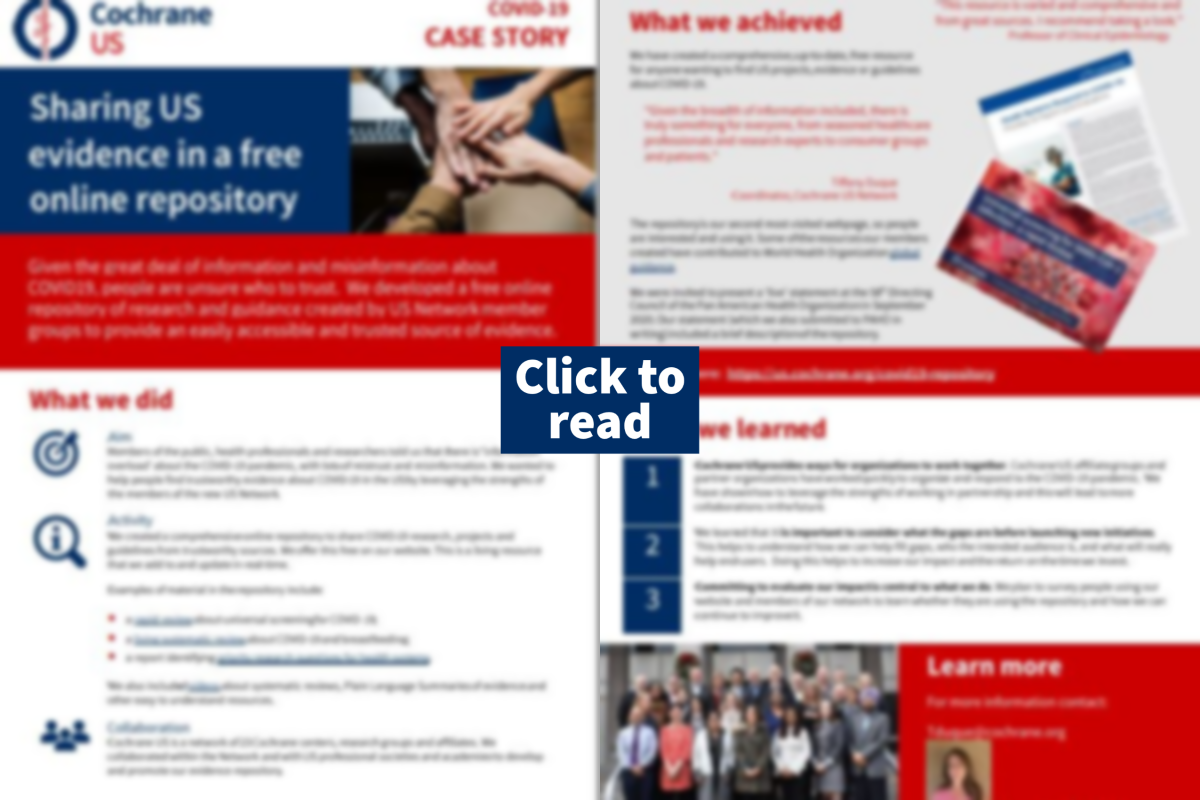 Friday, December 11, 2020