Free online training module introduces the use of knowledge translation in Cochrane 
Cochrane defines knowledge translation (KT) as the process of supporting the use of health evidence from our high quality, trusted Cochrane Reviews by those who need it to make health decisions. KT is an integral part of our strategy to make Cochrane evidence accessible and useful to everybody, while advocating for evidence-informed health care.
A new module, 'Introducing Knowledge Translation in Cochrane' has launched on Cochrane Training. This module aims to strengthen the understanding of what KT means within Cochrane. It presents information, examples, and stories told by characters in order to explain the concepts presented in Cochrane's KT Framework.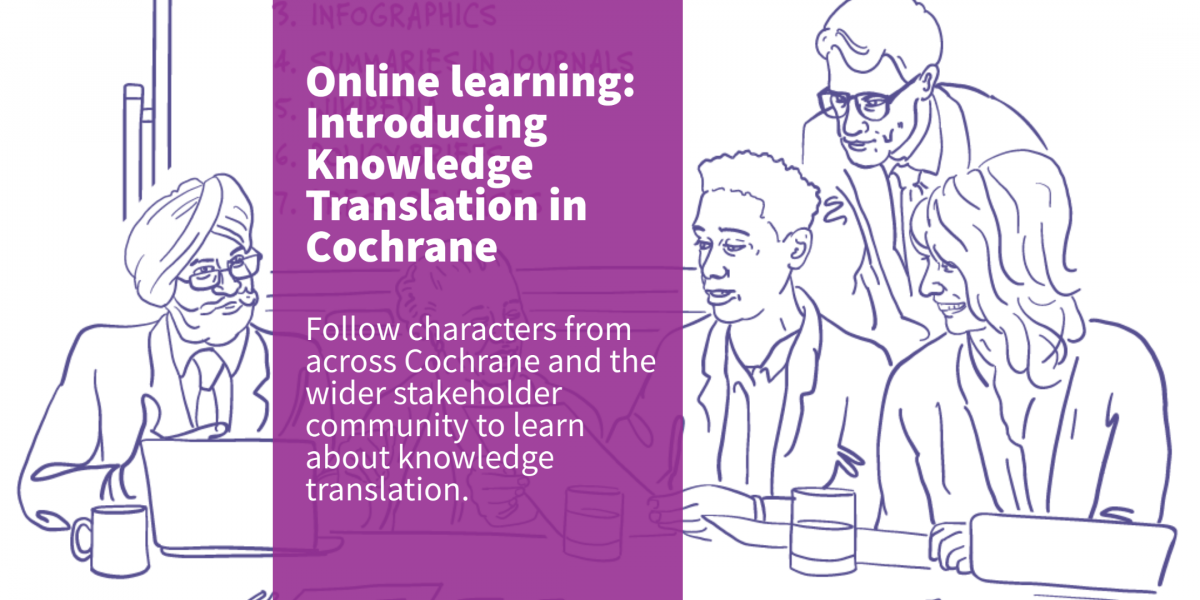 This learning module is aimed at anyone working within Cochrane, is free to use with a Cochrane account (free to sign up) and will take approximately 1 hour to complete.
Monday, September 28, 2020