Cochrane recently supported an AllTrials report updating the UK House of Commons Science and Technology Select Committee on rates of clinical trial reporting among universities and NHS trusts.
The report, which used data from the EU Trials Tracker, updated the Committee on progress since it wrote to UK universities and NHS trusts in January 2019 urging them to fulfil their reporting requirement within six months.
Under the European Commission's Clinical Trial Regulation, trial sponsors must post summary results to the EU Clinical Trials Register within one year of a study ending, or six months for paediatric trials.
Figures from the report show an overall improvement in the publishing of results for UK university- and NHS trust-sponsored trials – rising from 48.1% in January 2019 to 63.9% in October 2019. However, while some sponsors went from 0% to 100% during this period, 33 NHS trusts and 6 universities had 0% of their trial results posted.
The Committee used the report as a basis for an evidence session at Parliament which took place on 29 October. Stakeholders, including universities, NHS trusts and regulators, were questioned about reporting rates, and there was discussion about the action that needs to be taken to achieve 100% compliance in the UK.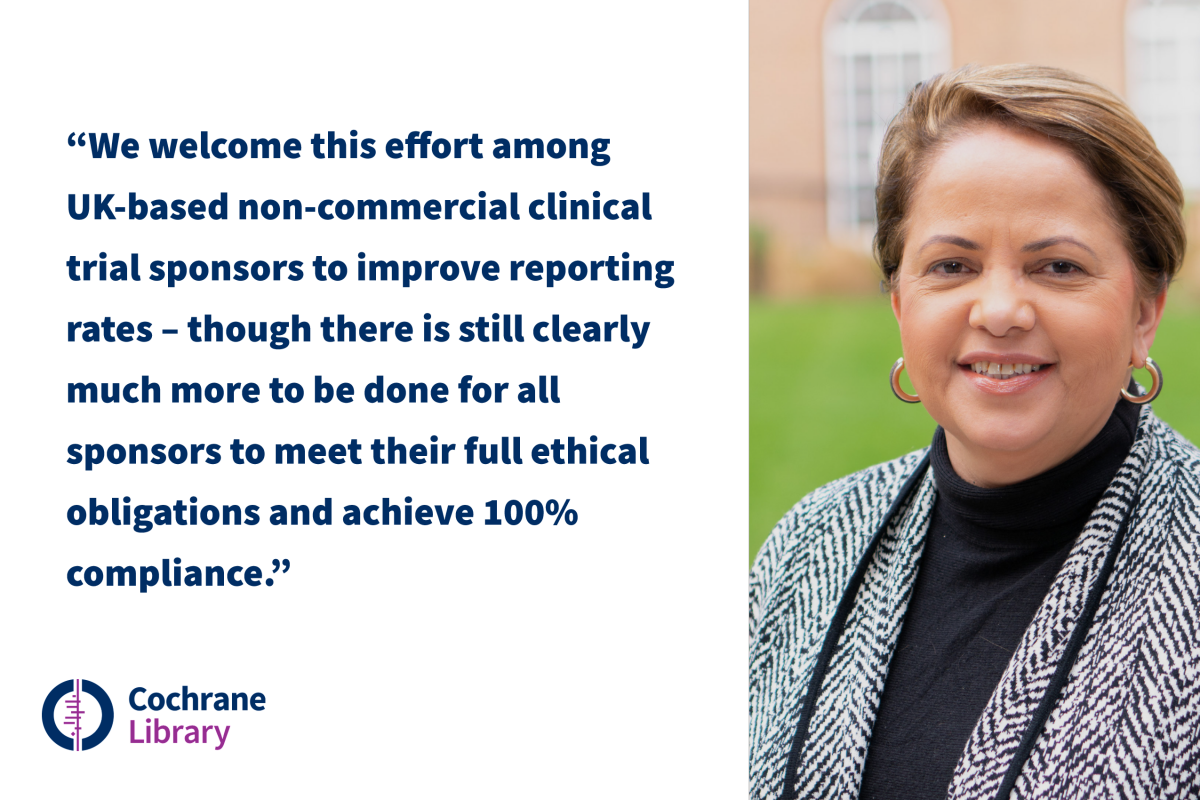 Cochrane Editor in Chief, Dr Karla Soares-Weiser, said:
"At Cochrane, we rely on the availability of clinical trial data to produce high-quality and relevant systematic reviews. We welcome this effort among UK-based non-commercial clinical trial sponsors to improve reporting rates – though there is still clearly much more to be done for all sponsors to meet their full ethical obligations and achieve 100% compliance.
Given that this issue goes far beyond the UK, we think it's time for similar coordinated action on clinical trial transparency in other countries. We encourage researchers, healthcare professionals, patients and members of the public to get involved and to hold clinical trial sponsors to account on their reporting rates."