Cochrane is delighted to announce the appointment of the first two external members of the Cochrane Steering Group (CSG): Marguerite Koster and Catherine Marshall. The CSG has undertaken these appointments within its existing powers to co-opt external members as required, and potentially as the first step in Cochrane's proposed re-structure of the CSG into the Cochrane Board. The governance re-structure is undergoing consultation with the Cochrane community during 2016, and Cochrane Groups will have the final vote on the proposal at the 2016 Annual General Meeting, during the Cochrane Colloquium in Seoul. For more information on this project, please see the Governance re-structure project pages on our Community site.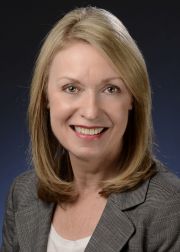 Marguerite A. Koster, MA, MFT
Marguerite Koster, MA, MFT is the Senior Manager of the Evidence-Based Medicine Services Unit within the Southern California Permanente Medical Group, a partnership of physicians which contracts exclusively with the non-profit Kaiser Foundation Health Plan to provide medical services for more than 4.1 million members in Kaiser Permanente's Southern California Region. In this position, she manages a staff of 11 evidence specialists who systematically review and critically appraise scientific evidence in support of Kaiser Permanente's clinical practice guideline, medical technology assessment, and health system implementation programs. For the past 20 years, Ms. Koster has been actively involved in the advancement of evidence-based medicine and methodology standards for guideline development and technology assessment at Kaiser Permanente's national and regional levels, and she has a long history of collaboration with other healthcare organizations, medical and professional societies, systematic reviewers, accreditation bodies and public policy groups. She was a member of the Institute of Medicine's (IOM) Committee on Standards for Systematic Reviews of Comparative Effectiveness Research which published the report, Finding What Works in Health Care: Standards for Systematic Reviews, and a reviewer of the IOM Report, Clinical Practice Guidelines We Can Trust.  She is also the Immediate Past Chair of the Guidelines International Network/North America (G-I-N/NA) community, as well as a member of the Guidelines International Network. In addition, she has served on expert panels for The Joint Commission (Osteoporosis) and the Patient-Centered Outcomes Research Institute, including the PCORI Dissemination and Implementation Toolkit, Integrating Multiple Data Sources for Meta-Analysis to Improve Patient-Centered Outcomes Research (MUDS); and By Consumers, for Consumers: Building Capacity and Partnerships to Enhance Patient-centeredness.  A long-time supporter of Cochrane initiatives and products, her major professional interest areas include systematic and rapid review methodology, methods for synthesizing evidence, evidence grading systems, collaborative guideline development and implementation, health technology assessment, knowledge  translation in the clinical health care setting, and integration of evidence-based clinical content into electronic health systems.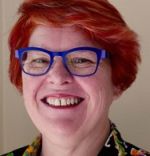 Catherine Marshall
Catherine Marshall is an Independent Guideline Adviser and Health Sector consultant based in a small rural community in NZ. Her interests include evidence-based health care, consumer empowerment,  guideline development and implementation, integrated primary care services, poultry wrangling, and growing vegetables.
Between 2001-2006 Catherine was the inaugural Chief Executive of the New Zealand Guidelines Group, a not-for-profit organization set up to develop guidelines and promote evidence-based practice in NZ. Catherine has been actively involved in the development of the Guidelines International Network (G-I-N) and is an Honorary Patron of the Network. Catherine was involved with the G-I-N Board as a Trustee for nine years. Catherine has provided consultancy advice and training on guideline implementation in New Zealand (NZ), Australia, Malaysia, Brazil, Singapore, and Canada, as well as for G-I-N and Cochrane. Catherine has also conducted a reviews of  guideline programmes run in NZ and Australia, provided advice to a range of Australian government agencies on standards for guidelines,  reviewed Australian guidelines, developed plans for implementing guidelines and establishing a national program of priority guideline topics. In addition to her guideline work Catherine has been closely involved in the Stronger Consumer Voice activities in NZ, the Consumer Collaboration of Aotearoa. She is also a Trustee of a small rural primary health care nurse-led service and a member of the NGO Council - an agency established to encourage and support not-for-profit health agencies in NZ.