There were no prevention or treatment protocols in place when COVID-19 reached South Africa. Policy-makers needed to work rapidly to support our diverse communities.  There were thousands of studies emerging from around the world, but there was a lot of duplication, variable quality and sometimes contradictory findings. The South African (SA) GRADE Network, co-lead by Cochrane South Africa and the Centre for Evidence-based Health Care, wanted to help policy-makers make decisions based on the best available research evidence in a timely way.

The SA GRADE Network worked with a sub-committee of the National Essential Medicines List Committee (NEMLC) from the South African National Department of Health. The sub-committee prioritised research questions. The SA GRADE Network worked with them to complete rapid reviews to answer these questions within 7-10 days.
Members of the SA GRADE Network worked on these rapid reviews with members of the Government sub-committee. This novel approach meant that they could work collaboratively and build relationships, ensuring that the reviews met policy-makers' needs.
Read more about Cochrane South Africa's work on this Network and what they achieved in this short case study.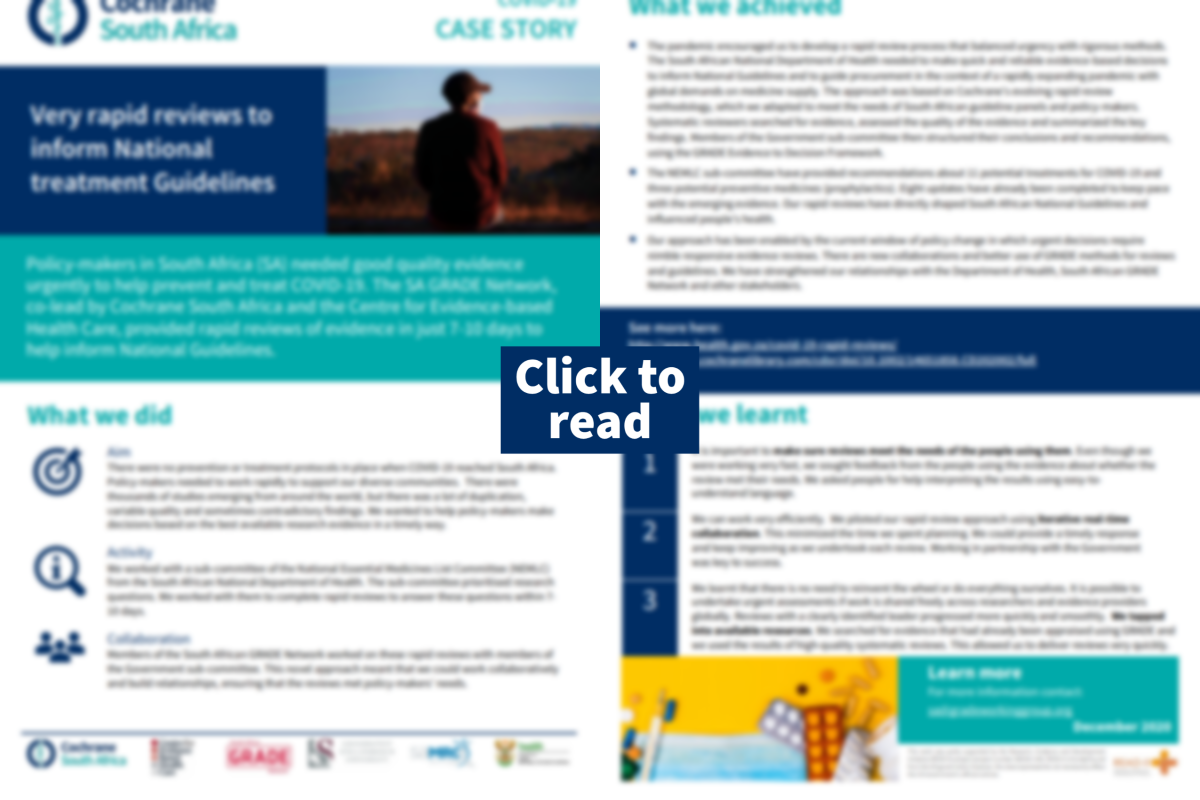 Thursday, January 7, 2021