Research about COVID-19 is growing fast during the pandemic. Healthcare professionals, journalists, policy-makers and people with an interest wanted simple summaries of the latest evidence in Portuguese to help inform their decisions.

To meet this need, Cochrane Portugal produced regular newsletters in the Portuguese language. They included short summaries about new COVID-19 research from around the world and shared the newsletters through their mailing list and on their website.
People are busy so they made sure that every newsletter was not longer than one page and took less than seven minutes to read. They focused on high-quality studies that were relevant in clinical practice and wrote the newsletters in a non-technical way so they could be used by people who were not doctors. Newsletters were sent out twice a week.
To learn more about the what Cochrane Portugal learned in this process in this short case study.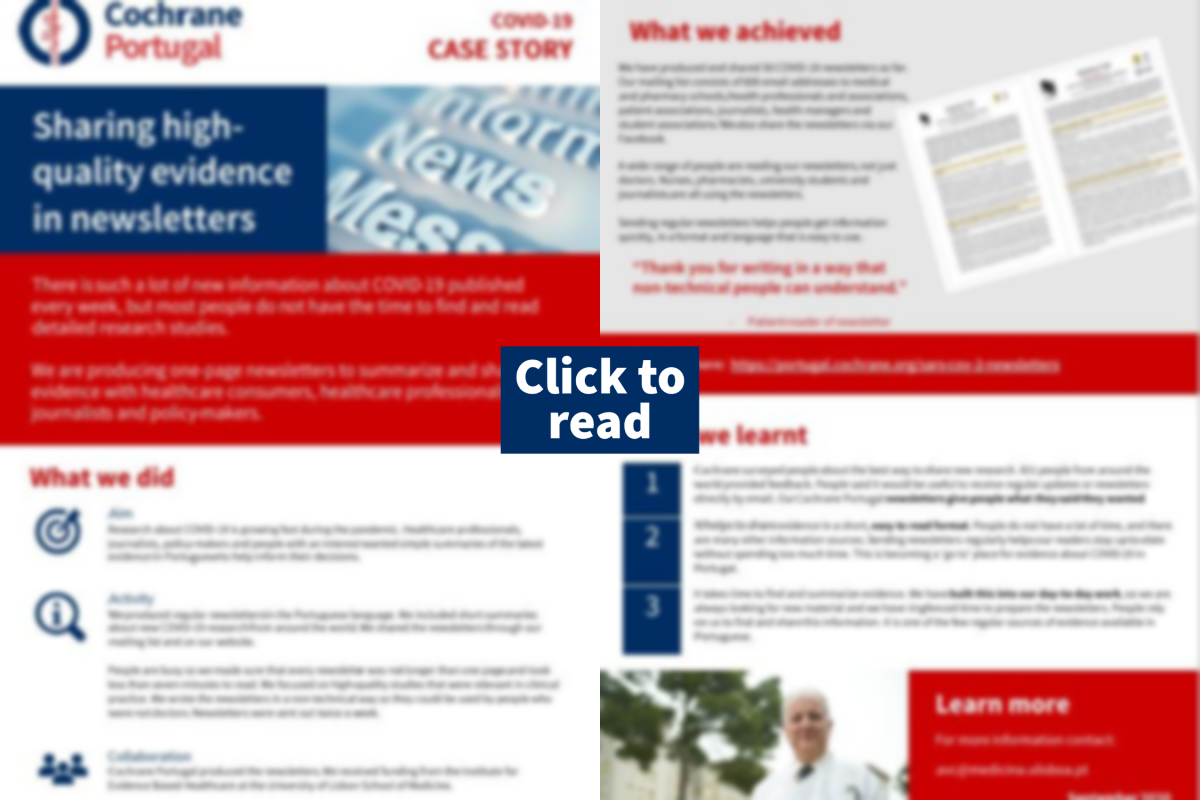 Cochrane Portugal received funding from the Institute for Evidence Based Healthcare at the University of Lisbon School of Medicine.

Thursday, December 10, 2020