The Cochrane Training team is excited to share an overview of its online learning offerings
Recognizing that many people are abiding by recommendations to stay home in light of the COVID-19 pandemic and may like to do some learning, the Cochrane Training team has compiled the following opportunities for members of the Cochrane community, as well as teachers, students, and anyone interested in brushing up on their evidence synthesis skills.
The Training team has been pleased to hear feedback from several universities using Cochrane's online learning materials to support teaching efforts in these times where most in-person teaching activities are on hold. In parallel, Cochrane is hosting more webinars than ever before, including the recently announced nine-part webinar series on Risk of Bias 2.
Cochrane Interactive Learning, designed with leading experts in the evidence synthesis world, is aimed at new and experienced systematic review authors. It currently comprises 11 in-depth modules on conducting an intervention review. It is quite extensive, providing over 15 hours of self-directed learning materials. Most modules are also available in Spanish. 
Highlights include Module 3: Searching for studies, which is practical for anyone looking to brush up on their search skills, and Module 6: Analysing the data, for those skills that even seasoned reviewers need to keep fresh. There are also specialised topics such as conducting a network meta-analysis, equity in reviews and an intro to health economics. The first module, Introduction to conducting systematic reviews, is open to everyone (also in Spanish).
Cochrane Evidence Essentials is an introductory course to evidence based medicine in four modules, covering its history, the importance of randomized controlled trials, understanding systematic reviews and using them for making health decisions. It is excellent for patients, clinicians, undergraduates of health sciences and anyone interested in EBM. Access is open but requires logging in with a Cochrane account (free).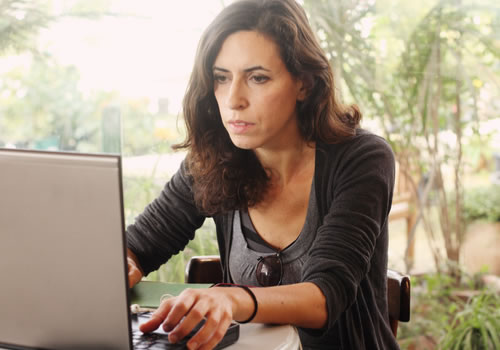 There's a lot of interest in clinical trials for treatments for COVID-19. Evidence Essentials is a set of resources about evidence-based medicine, clinical trials and systematic reviews. 
 The course follows Eleni, a young woman from Greece that is based in the UK, who becomes involved in a health-related scenario affecting her aunt. As a person without a background in health, she quickly becomes oriented with the basics to be able to apply her knowledge using Cochrane evidence, and make decisions together with her health providers.
In addition to Interactive Learning and Evidence Essentials, there are also various specialised learning modules including the recently launched Synthesis Without Meta-analysis (SWiM) reporting guidelines, teaching authors how to foster transparency in reviews that do not incorporate meta-analysis. Other notable modules include Involving People and Common Errors.
Cochrane Learning Live is the Cochrane Training webinar series. Several webinars are held each month, all of which are open to anyone via sign-up in the link provided. The Learning Live page lists upcoming webinars, and toward the bottom there are archives of all past webinar recordings. See the lists below of top archived webinars by attendance and number of video views; the list below reflects those with more than 20,000 views.
Top archived webinars by attendance
Top archived webinars by video views
Remember to follow Cochrane Training on Twitter for announcements of upcoming webinars and new online learning opportunities. Get in touch by contacting the Training team at training@cochrane.org or via Twitter.Particularly notable is the star-studded nine-part Risk of Bias 2 webinar series that recently started. Other notable webinar series include the NMA series and the Patient and Public Involvement Network series.