A round-up of selected recent coverage citing, discussing, and presenting health evidence - updated throughout the month.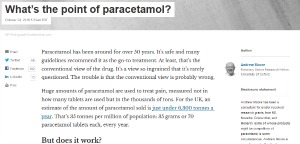 Andrew Moore, author and editor for the Cochrane Pain, Palliative, and Supportive care group, looks at the safety and effectiveness of Paracetamol in The Conversation.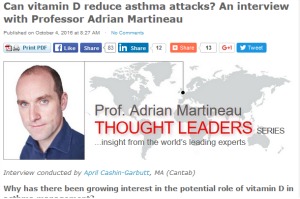 News-Medical.Net featured an interview with Cochrane Reviewer and discusses the Cochrane approach to evidence and recent evidence on Vitamin D for asthma attacks.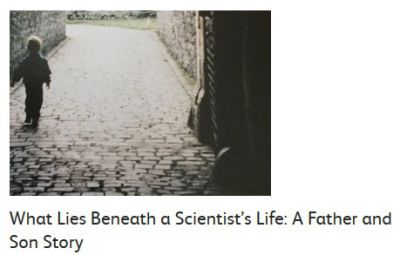 Cochrane contributor Hilda Bastian blogs on PLoS in memory of longtime Cochrane contributor Andrew Herxheimer and shares the untold story of his father, Herbert Herxheimer.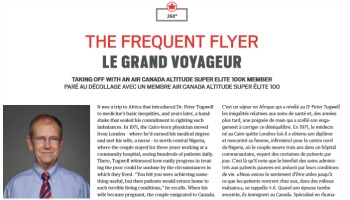 En route, Air Canada's in-flight magazine, spotlight frequent flyer Peter Tugwell, Coordinating Editor of Cochrane Musculoskeletal.

Sexually Transmitted Infections BMJ blog post focuses on recent Cochrane Review on chlamydia.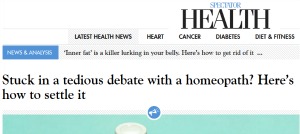 Professor Edzard Ernst draws on Cochrane Evidence in his post on homeopathy in his post in Spector Health.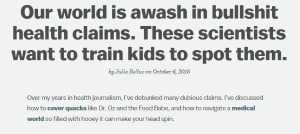 Article on the Vox looks at project aimed at building a foundation of critical thinking skills about health in schools.