The first COVID-19 case in Mexico was announced on 28 February 2020, with an anticipation that the number of cases would rapidly increase, some cases even occurring in children. To address this need, Cochrane Mexico worked with paediatric infectious disease specialists to create a Guide for COVID-19 diagnosis and treatment in paediatric patients. The Guide is for physicians in emergency departments, family physicians, paediatricians, and physicians working on newly created COVID-19 dedicated teams.
To create this guide, Cochrane Mexico reviewed all available literature on the characteristics of the virus, the mechanisms of transmission, clinical presentation and initial treatment recommendations. They finished reviewing the literature and developing the Guide as quickly as possible, so that it was available by the time the first cases in children began to appear.
Learn more about this guide and how Cochrane Mexico adapted to the changing situation and availability of evidence in this short case study.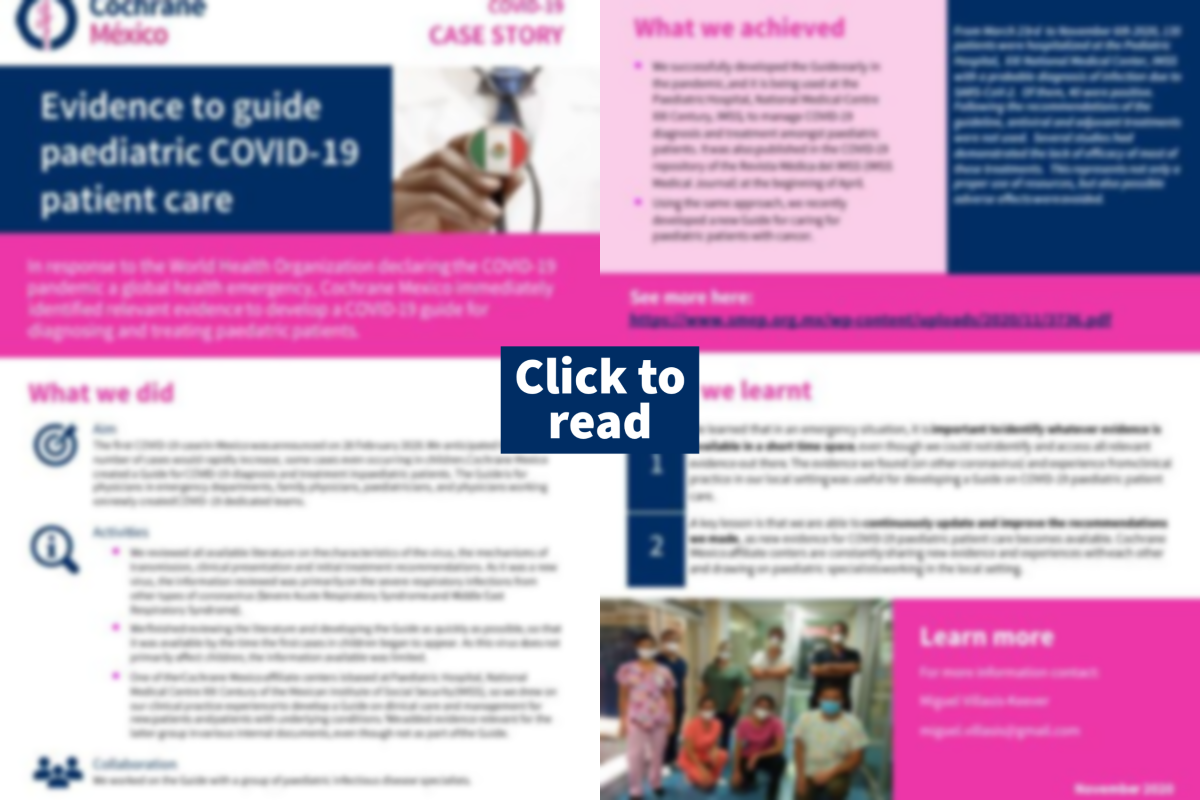 Monday, December 21, 2020