A new Cochrane Library editorial has published 'Protecting human health in a time of climate change: how Cochrane should respond.' 
Researchers and methodologists have an important contribution to make to the response to climate change, by producing and synthesizing evidence relevant to climate-health impacts. While Cochrane has identified climate change as a key issue in its strategic plans, this editorial explores how to translate that high-level awareness into action and what work is needed.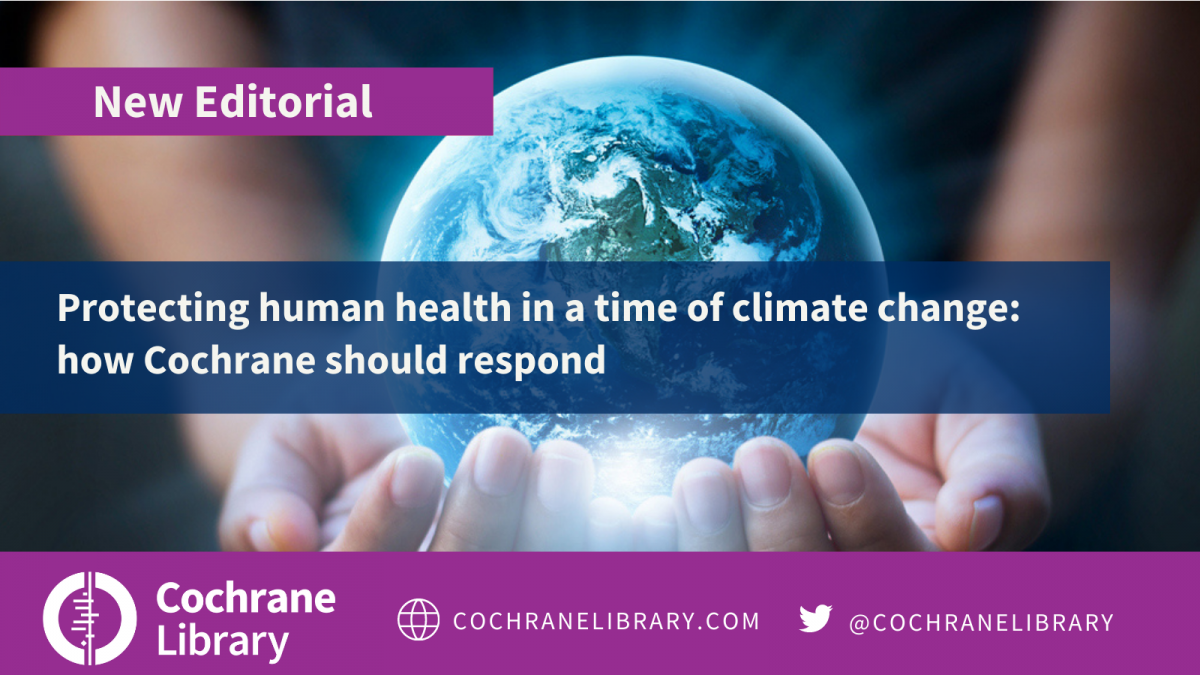 This webinar recording  from Denise Thomson, founder and convenor of the Cochrane Climate-Health Working Group, explains the group's work and why they believe that evidence synthesis and knowledge translation are so important in tackling climate change. 
Wednesday, March 30, 2022