Would you choose a treatment option that might increase your risk of developing dementia?
Anticholinergic drugs (which can relax smooth muscle, increase heart rate, and reduce bodily secretions) are commonly used in clinical practice for the management of many conditions affecting older adults - for example for urinary incontinence and for treating depression. As a consequence, the cumulative anticholinergic exposure for older people taking medications for multiple health conditions can be underestimated. The sum of this exposure is called anticholinergic burden (ACB). Some anticholinergic drug adverse effects are short‐term and obvious (e.g. dry mouth, constipation) whereas others may be insidious and irreversible – one such concern related to long‐term ACB is a possible contribution to cognitive decline and dementia.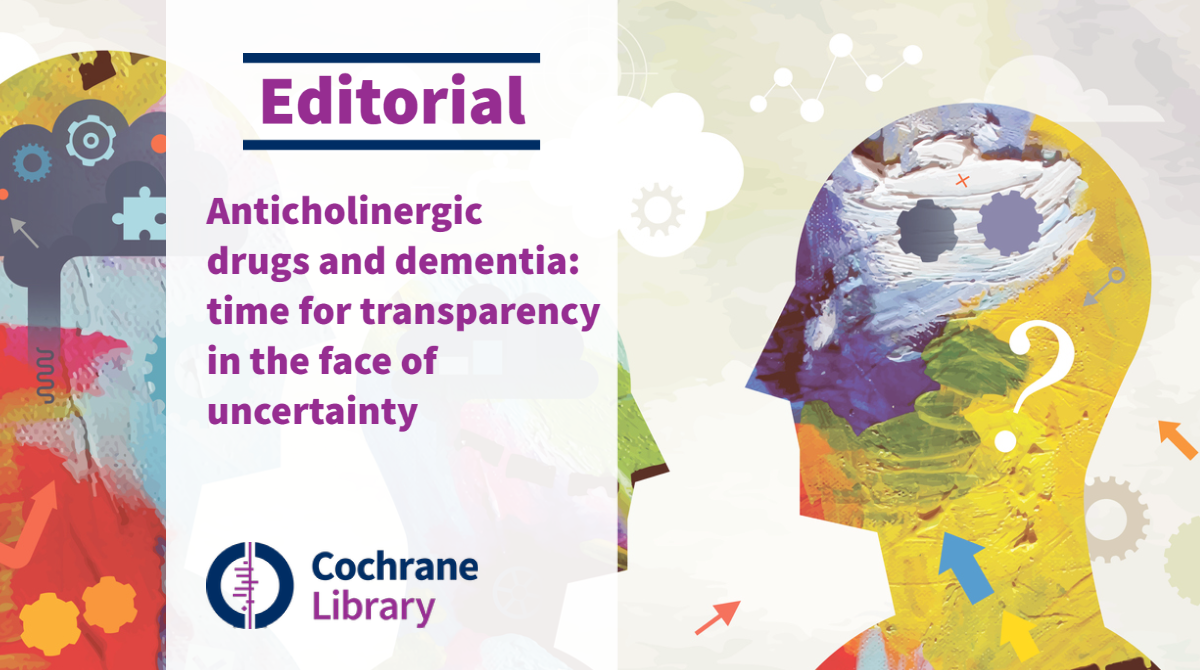 In a new Cochrane Library Editorial, Henry Woodford and Jennifer M Stevenson share their thoughts on the problems with current research and areas that lead to uncertainty around the ACB causality and risks. Given the uncertainty around ACB they call for the reduction of exposure, through fully informed shared decision‐making when anticholinergic medications are initiated, and regular medication review for older people using drugs with anticholinergic.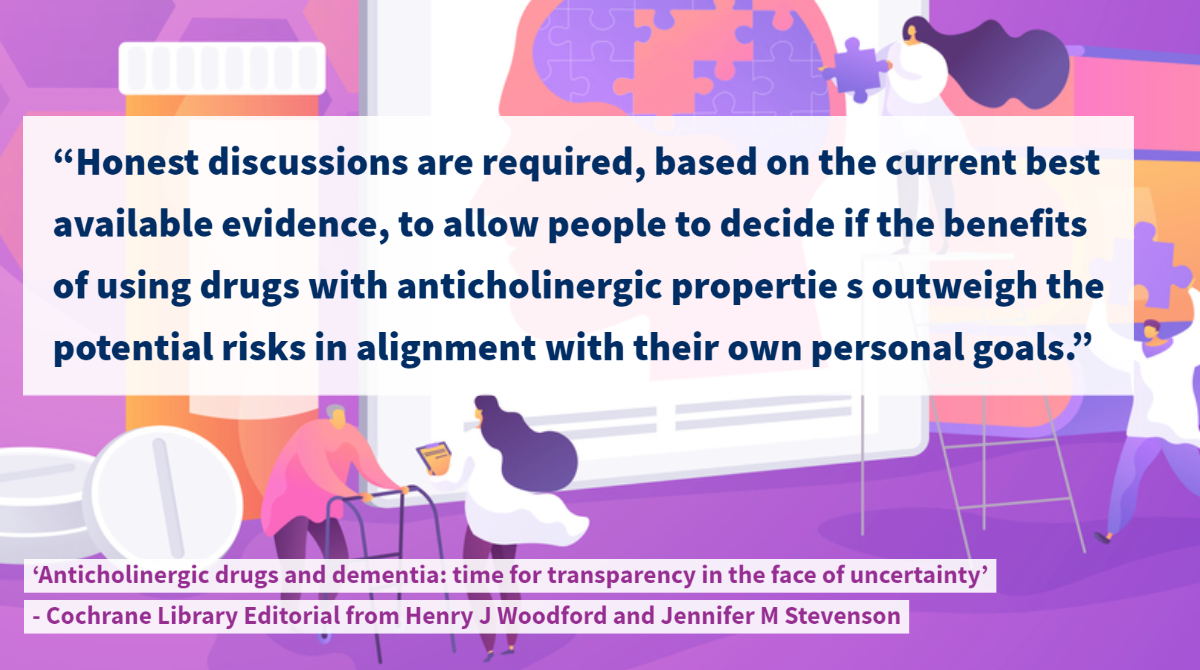 Thursday, September 9, 2021