The Cochrane Library App presents the latest up-to-date evidence from the Cochrane Library in a convenient, easy to navigate format which provides you with relevant, accessible research, when you need it, from the world's leading experts in evidence-informed health care.
All content in the app is free and new issues will download regularly.
Our monthly issues feature a hand-picked selection of Cochrane Systematic Reviews, specifically chosen by the Editor-in-chief.  Abridged Cochrane Reviews provide the best possible tablet and phone reading experience and they are downloadable for reading offline. The Bookmark feature allows you to create your own special collection of Cochrane Reviews across issues. Additionally, the title page for every review includes a link to the full version of the review available on the Cochrane Library.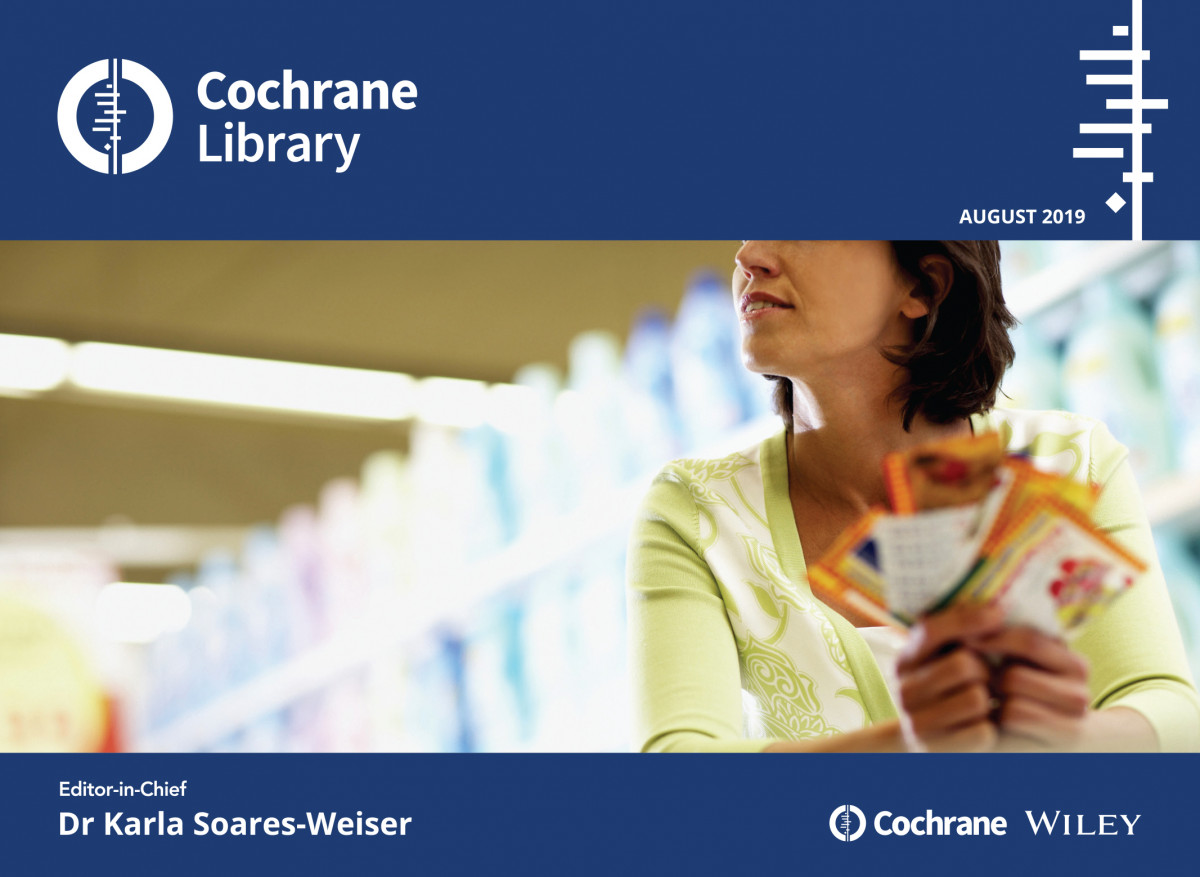 The Cochrane Reviews included in this month's issue spotlight a diverse and interesting set of topics from recent publications, including lifestyle changes for treating psoriasis, statins for chronic obstructive pulmonary disease, inhaled corticosteroids for cystic fibrosis, community first responders for cardiac arrests, solutions for resuscitation of the critically ill, vitamin D supplementation in pregnancy, folic acid fortification of flours for population health, relapse prevention for Plasmodium vivax malaria, and protective equipment for healthcare staff to prevent exposure to highly infectious diseases.
Our main review this month is 'Incentives for smoking cessation'. Financial incentives, as money or vouchers, are widely used to bring about and maintain behaviour change, including smoking cessation. They have been used in workplaces, clinics and hospitals, and within community programmes. Authors from the Cochrane Tobacco Addiction Group assessed the long‐term effect of incentives and contingency management programmes for smoking cessation.