The Cochrane Library App presents the latest up-to-date evidence from the Cochrane Library in a convenient, easy to navigate format which provides you with relevant, accessible research, when you need it, from the world's leading experts in evidence-informed health care.
All content in the app is free and new issues will download regularly.
Our monthly issues feature a hand-picked selection of Cochrane Systematic Reviews, specifically chosen by the Editor-in-chief.  Abridged Cochrane Reviews provide the best possible tablet and phone reading experience and they are downloadable for reading offline. The Bookmark feature allows you to create your own special collection of Cochrane Reviews across issues. Additionally, the title page for every review includes a link to the full version of the review available on the Cochrane Library.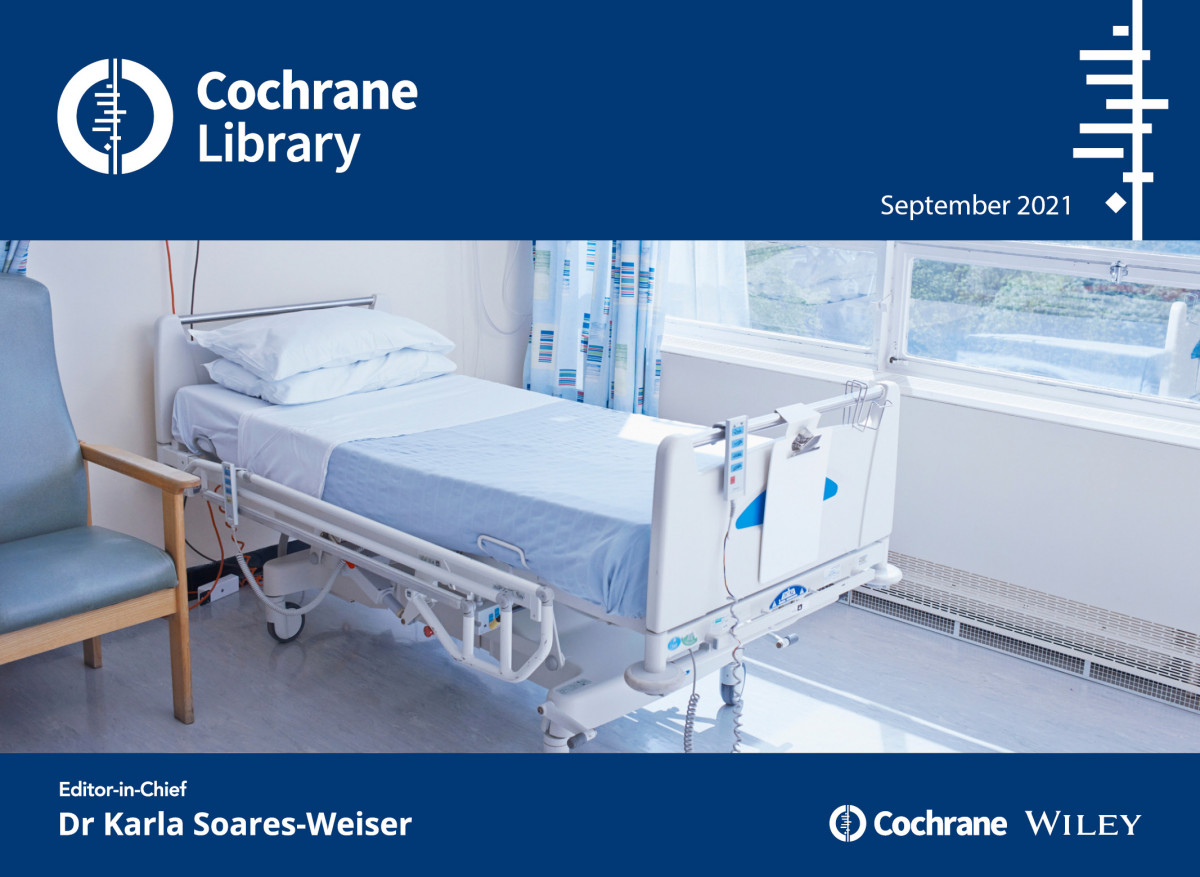 Hello, and welcome to the September 2021 issue of the Cochrane Library app.

This month's edition includes a variety of topics including remdesivir, and systemic corticosteroids to treat COVID-19, as well as palliative symptom control in COVID-19 patients. Other topics cover reducing personal exposure to outdoor air pollution, supervised maintenance programmes following pulmonary rehabilitation for chronic obstructive pulmonary disease, caring for people living with mental disorders and distress in low- and middle-income countries, routine ultrasound for fetal assessment before 24 weeks' gestation, clotting factor concentrates to prevent bleeding and related complications in people with haemophilia A or B, and kinesio taping for rotator cuff disease.

Our main review this month is 'Beds, overlays and mattresses for preventing and treating pressure ulcers: an overview of Cochrane Reviews and network meta-analysis'. Pressure ulcers (also known as pressure sores and bed sores) are localised injuries to the skin or underlying soft tissue, or both, caused by unrelieved pressure, shear, or friction. Specific kinds of beds, overlays and mattresses are widely used with the aim of preventing and treating pressure ulcers. Authors from the Cochrane Wounds Group summarised evidence from Cochrane Reviews assessing the effects of beds, overlays, and mattresses to reduce the incidence of pressure ulcers and on increasing pressure ulcer healing in any setting and population.
The abridged versions of these reviews are available in this issue. Visit www.cochranelibrary.com to read the full versions.

Our monthly issues produced exclusively for the app feature a hand‐picked selection of Cochrane Systematic Reviews, specifically abridged to provide the best possible mobile reading experience. You can create your own special themed collection of Cochrane Reviews across issues in the app on topics such as occupational health by using the app's Bookmark feature.

The title page for every review included in this and previous issues includes a link to the full version of the review available on the Cochrane Library at www.cochranelibrary.com
Friday, September 24, 2021