The Cochrane Library App presents the latest up-to-date evidence from the Cochrane Library in a convenient, easy to navigate format which provides you with relevant, accessible research, when you need it, from the world's leading experts in evidence-informed health care.
All content in the app is free and new issues will download regularly.
Our monthly issues feature a hand-picked selection of Cochrane Systematic Reviews, specifically chosen by the Editor-in-chief.  Abridged Cochrane Reviews provide the best possible tablet and phone reading experience and they are downloadable for reading offline. The Bookmark feature allows you to create your own special collection of Cochrane Reviews across issues. Additionally, the title page for every review includes a link to the full version of the review available on the Cochrane Library.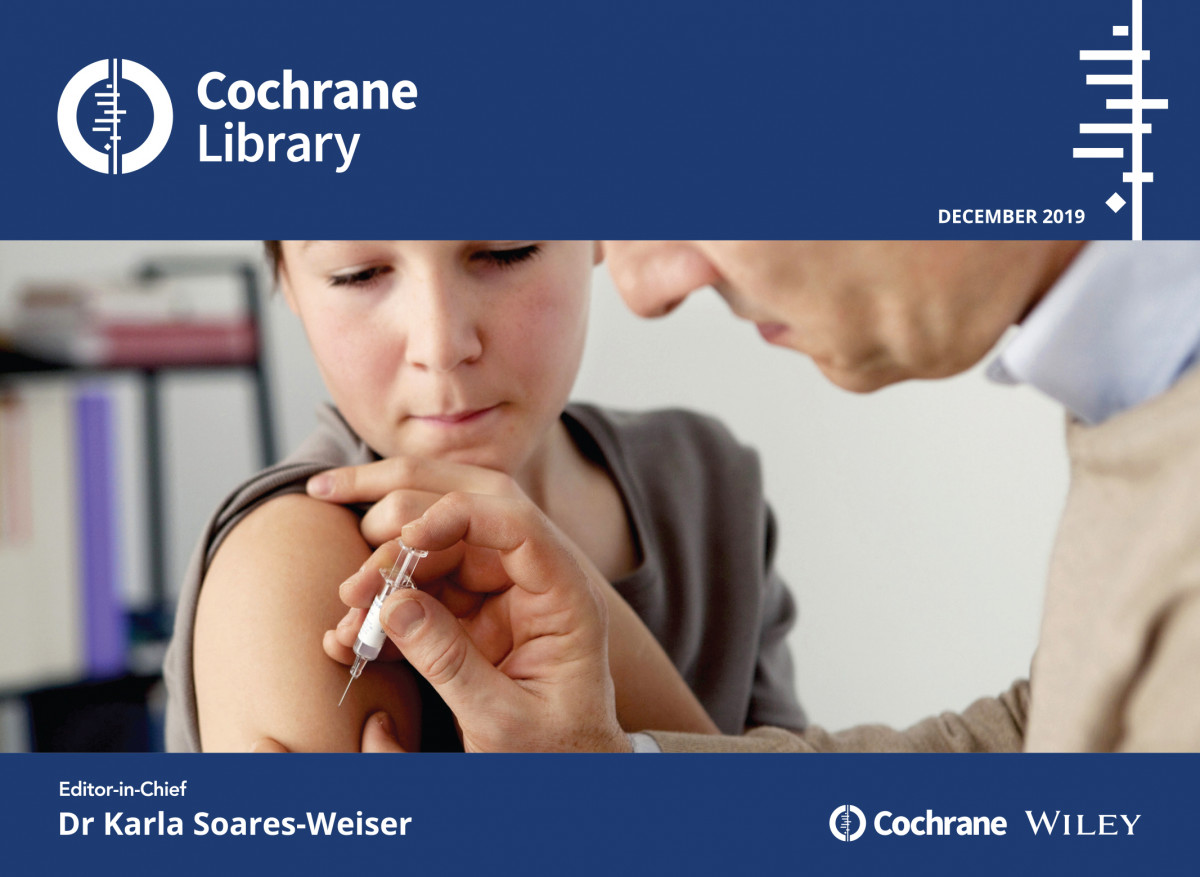 Hello, Happy New Year, and welcome to the January 2020 issue of the Cochrane Library app.

The Cochrane Reviews included in this month's cover a wide range of topics including fluid therapy for major surgery, beta-blockers for acute myocardial infarction, improving usage of continuous positive airway pressure machines for obstructive sleep apnoea, regimens for drug-sensitive pulmonary tuberculosis, community pharmacy interventions for health promotion, micronutrient food fortification, omega-3 and omega-6 polyunsaturated fatty acids for dry eyes, urinary incontinence in women, and managing infantile colic.

Our main review this month is 'Corticosteroids for treating sepsis in children and adults'. Sepsis is a potentially life-threatening condition, which occurs when an infection is complicated by organ failure, and may be complicated by impaired corticosteroid metabolism. Therefore, providing corticosteroids may benefit patients, and for decades they have been given to people with infections resulting from various causes. Authors from the Cochrane Emergency and Critical Care Group investigated the effects of corticosteroids on death in children and adults with sepsis.

The abridged version of this review is available in this issue. Visit www.cochranelibrary.com to read the full version.

Our monthly issues produced exclusively for the app feature a hand‐picked selection of Cochrane Systematic Reviews, specifically abridged to provide the best possible mobile reading experience. You can create your own special themed collection of Cochrane Reviews across issues in the app on topics such as occupational health by using the app's Bookmark feature.

The title page for every review included in this and previous issues includes a link to the full version of the review available on the Cochrane Library at www.cochranelibrary.com