The Cochrane Library App presents the latest up-to-date evidence from the Cochrane Library in a convenient, easy to navigate format which provides you with relevant, accessible research, when you need it, from the world's leading experts in evidence-informed health care.
All content in the app is free and new issues will download regularly.
Our monthly issues feature a hand-picked selection of Cochrane Systematic Reviews, specifically chosen by the Editor-in-chief.  Abridged Cochrane Reviews provide the best possible tablet and phone reading experience and they are downloadable for reading offline. The Bookmark feature allows you to create your own special collection of Cochrane Reviews across issues. Additionally, the title page for every review includes a link to the full version of the review available on the Cochrane Library.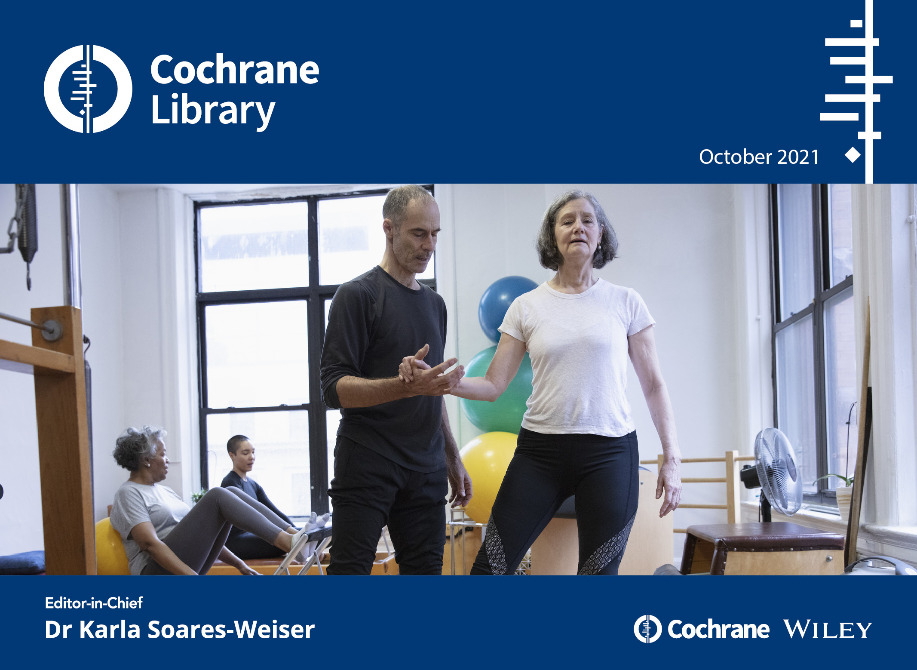 Hello, and welcome to the October 2021 issue of the Cochrane Library app.

This month's edition covers a variety of topics including those for preventing and treating COVID-19, cannabinoids to treat dementia, monitoring gastric residual volume during enteral nutrition, nutrition-specific interventions for preventing and controlling anaemia, interventions for stuttering in young children, mass drug administration for malaria, and consumers and health providers working in partnership on health services planning.

Our main review this month is 'Exercise therapy for chronic low back pain'. Low back pain has been the leading cause of disability globally for at least the past three decades, and results in enormous direct healthcare and lost productivity costs. Authors from the Cochrane Back and Neck Group assessed the impact of exercise treatment on pain and functional limitations in adults with chronic non‐specific low back pain compared to no treatment, usual care, placebo, and other conservative treatments.
The abridged versions of these reviews are available in this issue. Visit www.cochranelibrary.com to read the full versions.

Our monthly issues produced exclusively for the app feature a hand‐picked selection of Cochrane Systematic Reviews, specifically abridged to provide the best possible mobile reading experience. You can create your own special themed collection of Cochrane Reviews across issues in the app on topics such as occupational health by using the app's Bookmark feature.

The title page for every review included in this and previous issues includes a link to the full version of the review available on the Cochrane Library at www.cochranelibrary.com
Tuesday, October 26, 2021