The Cochrane Library App presents the latest up-to-date evidence from the Cochrane Library in a convenient, easy to navigate format which provides you with relevant, accessible research, when you need it, from the world's leading experts in evidence-informed health care.
All content in the app is free and new issues will download regularly.
Our monthly issues feature a hand-picked selection of Cochrane Systematic Reviews, specifically chosen by the Editor-in-chief.  Abridged Cochrane Reviews provide the best possible tablet and phone reading experience and they are downloadable for reading offline. The Bookmark feature allows you to create your own special collection of Cochrane Reviews across issues. Additionally, the title page for every review includes a link to the full version of the review available on the Cochrane Library.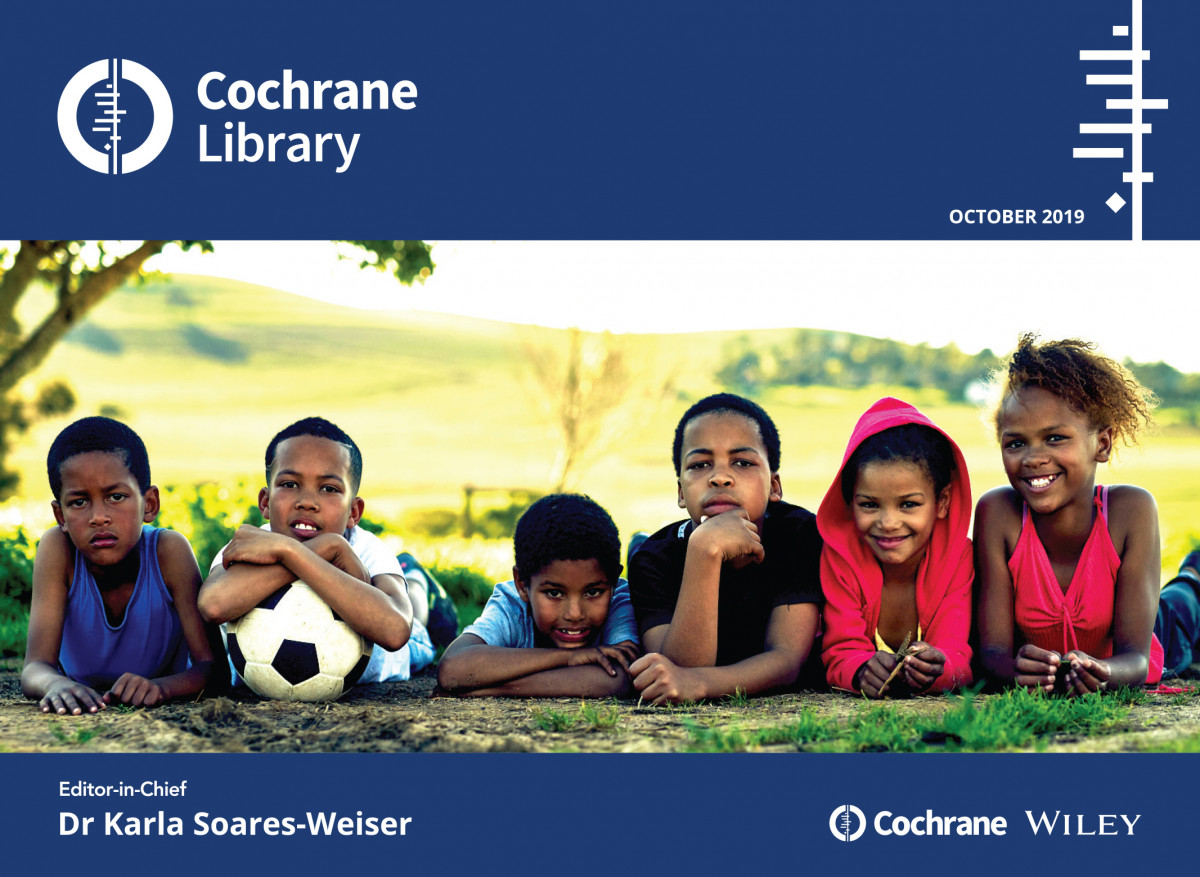 Hello, and welcome to the October 2019 issue of the Cochrane Library app.
The Cochrane Reviews included in this month's issue showcase a diverse set of topics from recent publications, including reducing smoking as a step to stopping, respiratory muscle training for neuromuscular disease, antivirals for Bell's palsy, interventions for unexplained fertility, effect of umbilical cord clamping times on placental transfusion for preterm birth, treating daytime urinary incontinence in children, surgery for patellar tendinopathy, delirium treatment, and treatments for colorectal and breast cancer.  
Our main review this month is 'Public health deworming programmes for soil-transmitted helminths in children living in endemic areas'. The World Health Organization (WHO) recommends treating all school children at regular intervals with deworming drugs in areas where helminth infection is common. Global advocacy organizations claim routine deworming has substantive health and societal effects beyond the removal of worms. In this review update, authors from the Cochrane Infectious Diseases Group assessed new data to summarize the effects of public health programmes to regularly treat all children with deworming drugs on child growth, haemoglobin, cognition, school attendance, school performance, physical fitness, and mortality.
The abridged version of this review is available in this issue. Visit www.cochranelibrary.com to read the full version.
Our monthly issues produced exclusively for the app feature a hand‐picked selection of Cochrane Systematic Reviews, specifically abridged to provide the best possible mobile reading experience. You can create your own special themed collection of Cochrane Reviews across issues in the app on topics such as occupational health by using the app's Bookmark feature.
The title page for every review included in this and previous issues includes a link to the full version of the review available on the Cochrane Library at www.cochranelibrary.com