Monthly issues will cease after Issue 12 (December), 2021. All downloaded content will continue to be available within the app.
Thank you to everyone who has downloaded and read Cochrane Reviews via the app.
---
The Cochrane Library App presents the latest up-to-date evidence from the Cochrane Library in a convenient, easy to navigate format which provides you with relevant, accessible research, when you need it, from the world's leading experts in evidence-informed health care.
All content in the app is free and new issues will download regularly.
Our monthly issues feature a hand-picked selection of Cochrane Systematic Reviews, specifically chosen by the Editor-in-chief.  Abridged Cochrane Reviews provide the best possible tablet and phone reading experience and they are downloadable for reading offline. The Bookmark feature allows you to create your own special collection of Cochrane Reviews across issues. Additionally, the title page for every review includes a link to the full version of the review available on the Cochrane Library.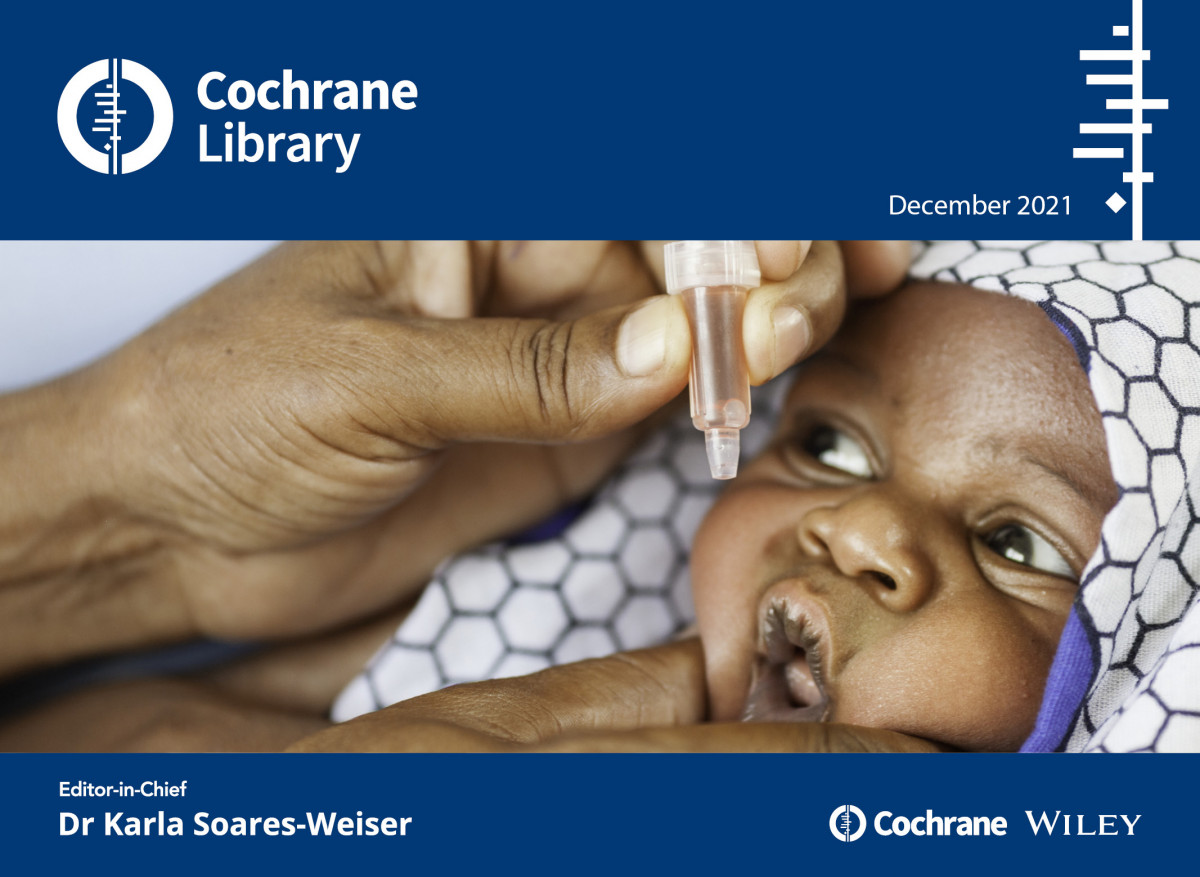 Hello, and welcome to the December 2021 issue of the Cochrane Library app.

This month's edition covers a variety of topics including exercise-based cardiac rehabilitation for coronary heart disease, decision coaching for making healthcare decisions, rehabilitation for older people with hip fractures, antiemetics to prevent nausea and vomiting caused by chemotherapy,  antibiotics for hospital-acquired pneumonia in neonates and children, prevention of dementia and cognitive decline, nonsteroidal anti-inflammatory drugs for women undergoing breast surgery, and vitamin C supplementation for prevention and treatment of pneumonia.

Our main review this month is 'Vaccines for preventing rotavirus diarrhoea: vaccines in use'. Rotavirus is a common cause of diarrhoea, diarrhoea‐related hospital admissions, and diarrhoea‐related deaths worldwide. Authors from the Cochrane Infectious Diseases Group evaluated rotavirus vaccines prequalified by the WHO for their efficacy and safety in children.
The abridged versions of these reviews are available in this issue. Visit www.cochranelibrary.com to read the full versions.

Our monthly issues produced exclusively for the app feature a hand‐picked selection of Cochrane Systematic Reviews, specifically abridged to provide the best possible mobile reading experience. You can create your own special themed collection of Cochrane Reviews across issues in the app on topics such as occupational health by using the app's Bookmark feature.

The title page for every review included in this and previous issues includes a link to the full version of the review available on the Cochrane Library at www.cochranelibrary.com
Friday, December 17, 2021