The Cochrane Library App presents the latest up-to-date evidence from the Cochrane Library in a convenient, easy to navigate format which provides you with relevant, accessible research, when you need it, from the world's leading experts in evidence-informed health care.
All content in the app is free and new issues will download regularly.
Our monthly issues feature a hand-picked selection of Cochrane Systematic Reviews, specifically chosen by the Editor-in-chief.  Abridged Cochrane Reviews provide the best possible tablet and phone reading experience and they are downloadable for reading offline. The Bookmark feature allows you to create your own special collection of Cochrane Reviews across issues. Additionally, the title page for every review includes a link to the full version of the review available on the Cochrane Library.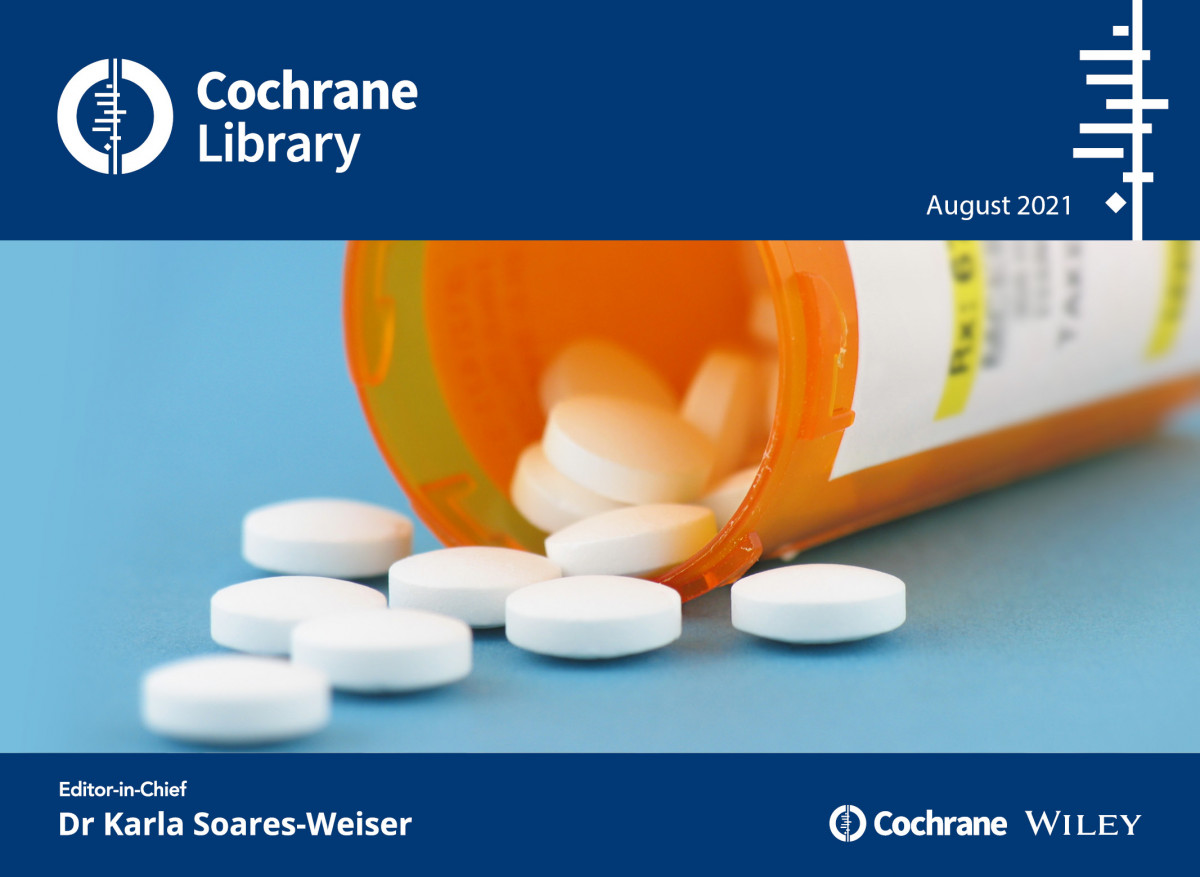 Hello, and welcome to the August 2021 issue of the Cochrane Library app.

This month's edition includes a variety of topics including healthcare workers' experiences of vaccine communication with the over 50s, birth and death notification via mobile devices, interventions for fear of childbirth, sunlight to prevent and treat hyperbilirubinemia in newborns, compression versus no compression for treating venous leg ulcers,  interventions for spatial neglect or inattention following stroke and other non-progressive brain injury, preventing delirium in non-ICU patients, telehealth assessment for dementia and mild cognitive impairment, nutritional supplementation for nonalcohol-related fatty liver disease, and treating cavitated or dentine carious lesions.

Our main review this month is 'Ivermectin for preventing and treating COVID-19'. Ivermectin is an antiparasitic agent used to treat parasitic infestations, which inhibits the replication of viruses in vitro. The hypothesis of ivermectin's antiviral mode of action suggests an inhibitory effect on severe acute respiratory syndrome coronavirus 2 (SARS‐CoV‐2) replication in the early stages of infection. Authors from Cochrane Infectious Diseases and Cochrane Haematology assessed the efficacy and safety of ivermectin compared to no treatment, standard of care, placebo, or any other proven intervention for people with COVID‐19 receiving treatment as inpatients or outpatients, and for prevention of an infection with SARS‐CoV‐2 (postexposure prophylaxis).
The abridged versions of these reviews are available in this issue. Visit www.cochranelibrary.com to read the full versions.

Our monthly issues produced exclusively for the app feature a hand‐picked selection of Cochrane Systematic Reviews, specifically abridged to provide the best possible mobile reading experience. You can create your own special themed collection of Cochrane Reviews across issues in the app on topics such as occupational health by using the app's Bookmark feature.

The title page for every review included in this and previous issues includes a link to the full version of the review available on the Cochrane Library at www.cochranelibrary.com