The Cochrane Library App presents the latest up-to-date evidence from the Cochrane Library in a convenient, easy to navigate format which provides you with relevant, accessible research, when you need it, from the world's leading experts in evidence-informed health care.
All content in the app is free and new issues will download regularly.
Our monthly issues feature a hand-picked selection of Cochrane Systematic Reviews, specifically chosen by the Editor-in-chief.  Abridged Cochrane Reviews provide the best possible tablet and phone reading experience and they are downloadable for reading offline. The Bookmark feature allows you to create your own special collection of Cochrane Reviews across issues. Additionally, the title page for every review includes a link to the full version of the review available on the Cochrane Library.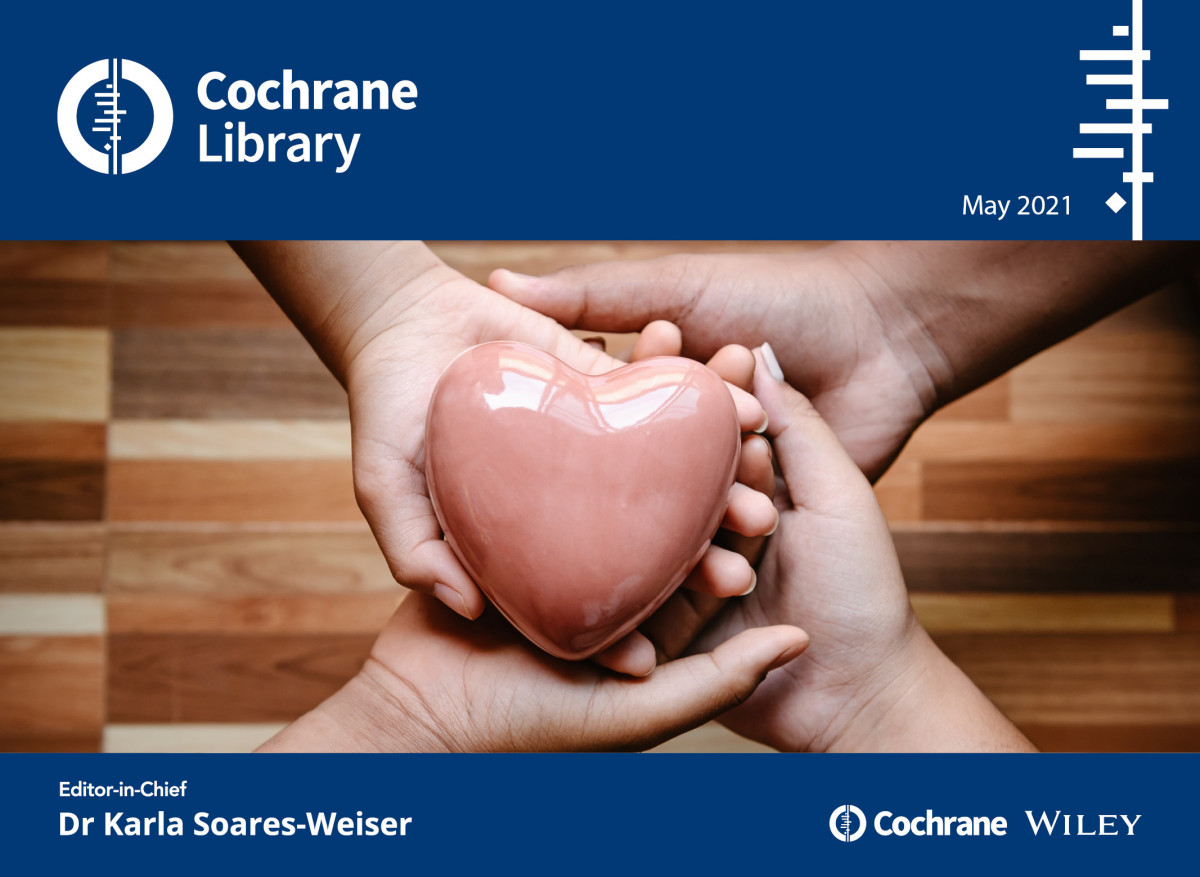 Hello, and welcome to the April 2021 issue of the Cochrane Library app.

This month's edition includes a variety of topics such as discontinuing long-term antidepressant use, psychosocial interventions for self-harm, lifestyle advice for people with infertility, progestogens to prevent miscarriage, probiotics to prevent gestational diabetes, digital interventions to manage chronic obstructive pulmonary disease, exercise training for bronchiectasis, and preventing sharps injuries and splash exposures in healthcare workers.

Our main review this month is 'Interventions for increasing solid organ donor registration'. There is a global need to increase the number of available organs for transplantation. A solution for increasing the number of available organs for transplantation is to encourage more individuals to register a commitment for deceased organ donation. However, the percentage of the population registered for organ donation remains low in many countries. Authors from the Cochrane Kidney and Transplant Group evaluate the benefits and harms of various interventions used to increase deceased organ donor registration.
The abridged versions of these reviews are available in this issue. Visit www.cochranelibrary.com to read the full versions.

Our monthly issues produced exclusively for the app feature a hand‐picked selection of Cochrane Systematic Reviews, specifically abridged to provide the best possible mobile reading experience. You can create your own special themed collection of Cochrane Reviews across issues in the app on topics such as occupational health by using the app's Bookmark feature.

The title page for every review included in this and previous issues includes a link to the full version of the review available on the Cochrane Library at www.cochranelibrary.com