Would you like to develop your skills in knowledge translation helping to inform evidence-based decision making in health?
Or, do you have experience of delivering knowledge translation projects and would like to pass on your expertise?

Cochrane defines Knowledge Translation (KT) as the process of supporting the use of health evidence from our high quality, trusted Cochrane systematic reviews by those who need it to make health decisions.
In order to develop and build on our existing KT implementation work and to encourage sharing of good practice, we're excited to announce the launch of our first Knowledge Translation mentorship initiative.
KT mentoring in Cochrane is described as a structured, sustained relationship between two colleagues, in which the person more experienced in a specific area of knowledge translation (mentor) uses their knowledge, experience and understanding to support the development of specific KT practices that will be used in a mentee's daily Cochrane work.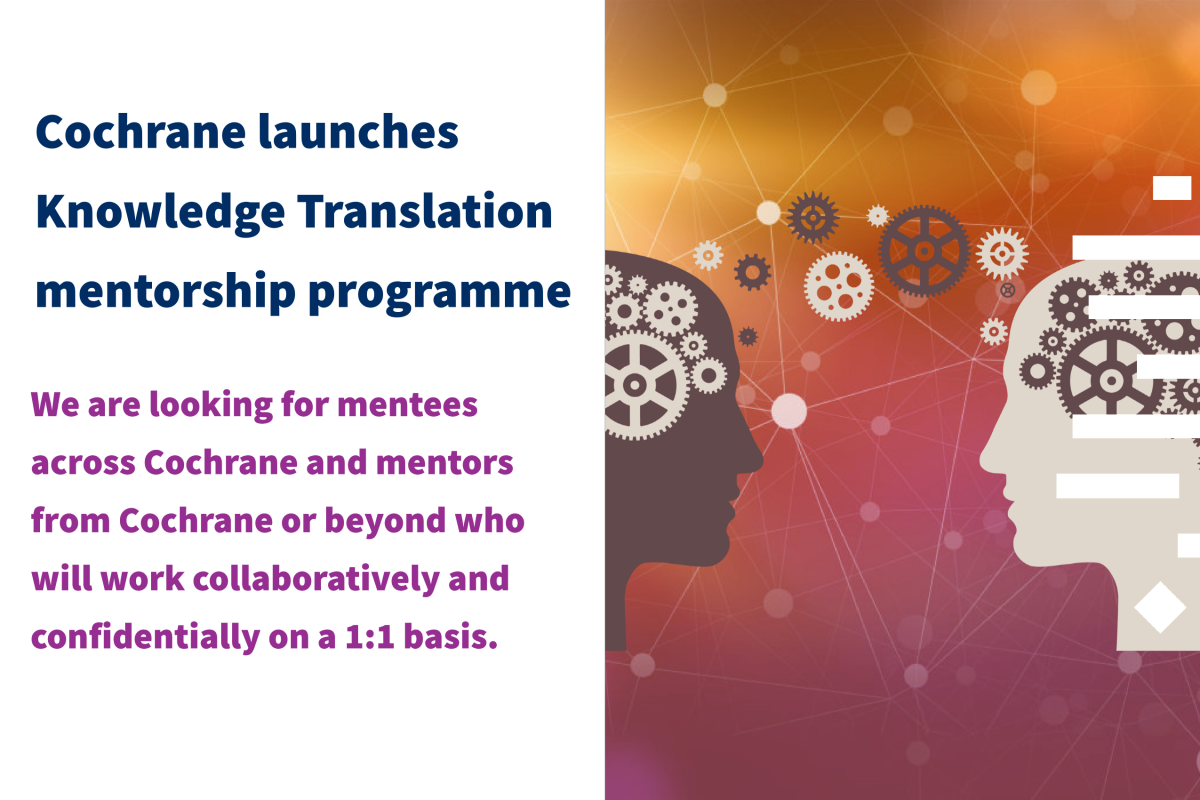 We are looking for mentees across Cochrane and mentors from Cochrane or beyond who will work collaboratively and confidentially on a 1:1 basis to discuss specifics of a KT activity or project, learning and development needs. A mentor will be paired with a mentee to provide advice and guidance based on their knowledge and experiences in an agreed specific area of KT. They will aim to help to increase the mentee's awareness of issues involved in delivering KT and to support in exploring solutions to outcomes the mentee wants to achieve. They will also be able to offer the mentee additional tools or resources to support learning.
Join us for an online 'question and answer' session: