Cochrane is made up of 11,000 members and over 67,000 supporters come from more than 130 countries, worldwide. Our volunteers and contributors are researchers, health professionals, patients, carers, people passionate about improving health outcomes for everyone, everywhere.
Getting involved in Cochrane's work means becoming part of a global community. The Cochrane International Mobility programme connects successful applicants with a placement in a host Cochrane Group, learning more about the production, use, and knowledge translation of Cochrane reviews. The prgramme offers opportunities for learning and training not only for participants but also for host staff.
In this series, we profile those that have participated in the Cochrane International Mobility Program and learn more about their experiences.

Name: Raphaela Mayerhofer
Location: Stockholm, Sweden
CIM location: Cochrane Austria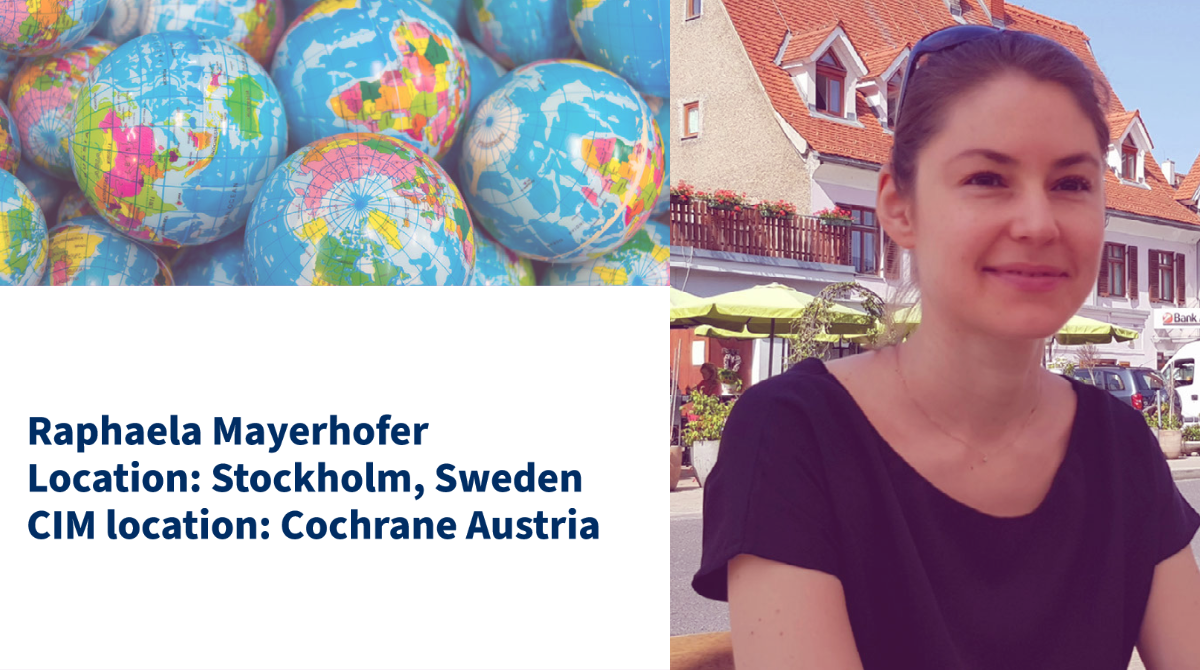 How did you first learn about Cochrane?
Cochrane is a household name in my field, it must have been many years ago when I first heard about it

What was your experience with Cochrane International Mobility?
Even though my stay at Cochrane Austria was only four weeks long, I learned incredibly much. To make the most of my time, the team made sure I could join ongoing projects right away. I had the chance to participate in ongoing systematic reviews and rapid reviews, and work on projects assessing evidence synthesis methods. CIM gave me the opportunity to sharpen my skills and fueled my enthusiasm for evidence synthesis.

What are you doing now in relation to your Cochrane International Mobility experience?
I'm currently preparing a workshop to share what I learned with faculty members at my university.

Do you have any words of advice to anyone considering a Cochrane International Mobility experience?
Find a Cochrane Center that specializes in what interests you to make the most of it!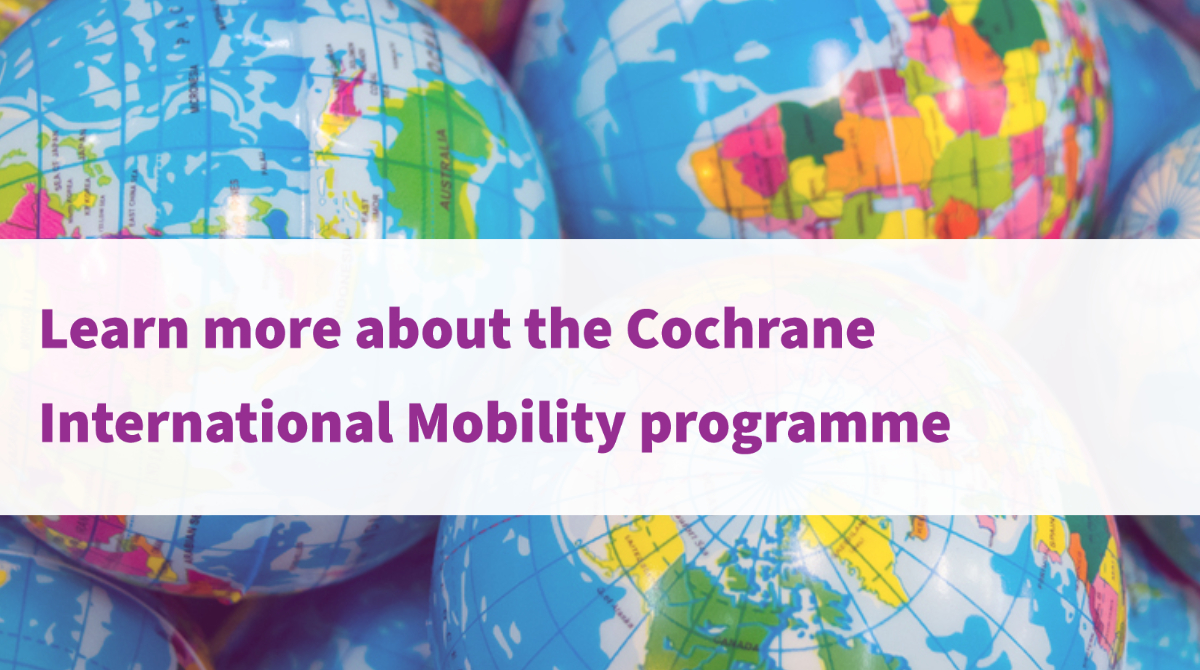 Wednesday, November 24, 2021