The 2019 Research Excellence Awards were held at Old Government House at the University of Auckland on Tuesday, 7 May. The theme of the awards was 'The future world of work: Te ao mahi ā mua'.
The annual Awards recognise the outstanding contributions made by researchers from those beginning their career to those whose work has earned them national and global standing. The Awards celebrate excellence at all stages of research across the faculties and institutes at the University of Auckland.
Four Research Excellence medals are presented annually, up to two for individuals and up to two for teams, who have made an outstanding contribution to one or more disciplines. Along with the medal, an individual winner receives $5,000 and winning teams $10,000. The award is judged and supported by the University Research Committee.
Cochrane Gynaecology and Fertility Group were awarded a Research Excellence Award for clinical trials and systematic reviews of fertility treatments.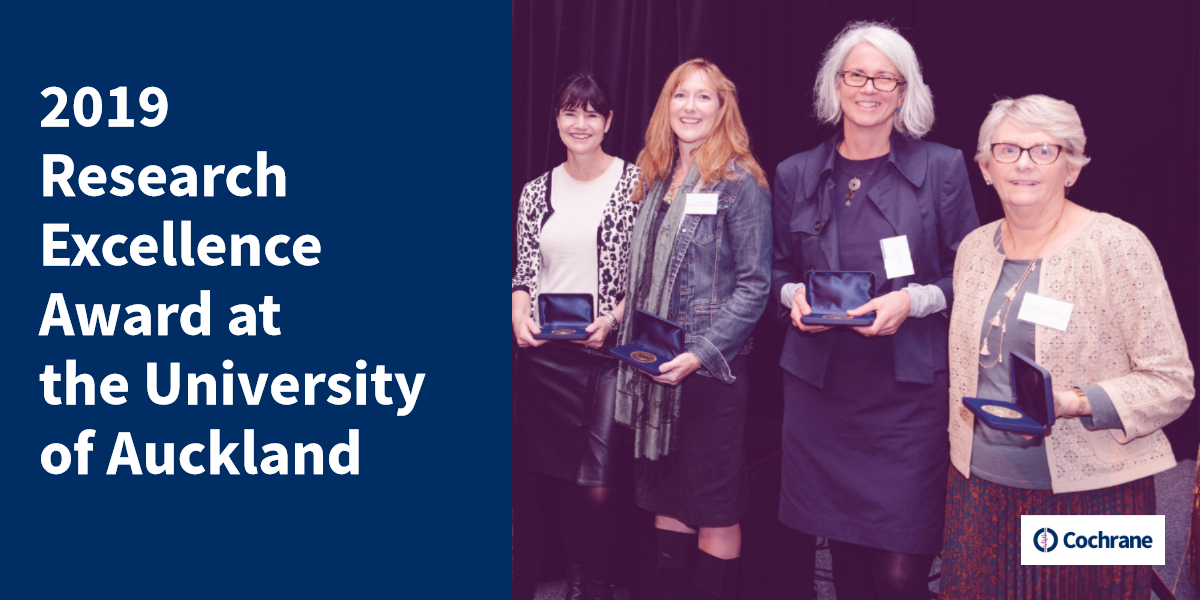 Congratulations to Cindy Farquhar who led the team which consisted of Marian Showell, Vanessa Jordan, Lynn Sadler, Jane Marjoribanks, Helen Nagels and Sarah Lensen.