Today Cochrane announces the official launch of a new network of institutions committed to promote evidence-based health care practice and policy decision making in China.

Made up of some of the country's leading organizations in the research and practice of evidence-based medicine field, the Cochrane China Network will work with clinicians, professional associations, policymakers, patients, healthcare provider organizations and the media to promote the wider dissemination and use of Cochrane evidence in China; as well as supporting and training Chinese systematic review authors of Cochrane Reviews.

The Cochrane China Network is initially made up of the existing Cochrane China Centre based at the West China Hospital, Sichuan University; the Cochrane Hong Kong Affiliate based at the Nethersole School of Nursing, Chinese University of Hong Kong; plus seven other Affiliates including;
Centre for Evidence-based Chinese Medicine, Beijing University of Chinese Medicine, Affiliate of the Cochrane China Network
Centre for Evidence-based Medicine and Clinical Research, Peking University, Affiliate of the Cochrane China Network
Department of Evidence-based Medicine and Clinical Epidemiology, Second School of Clinical Medicine, Wuhan University, Affiliate of the Cochrane China Network
Evidence-based Medicine Centre, Fudan University, Affiliate of the Cochrane China Network
Institute of Health Data Science, Lanzhou University, Affiliate of the Cochrane China Network
School of Public Health and Management, Chongqing Medical University, Affiliate of the Cochrane China Network
Evidence-based Medicine Centre, University of Nottingham Ningbo, Affiliate of the Cochrane China Network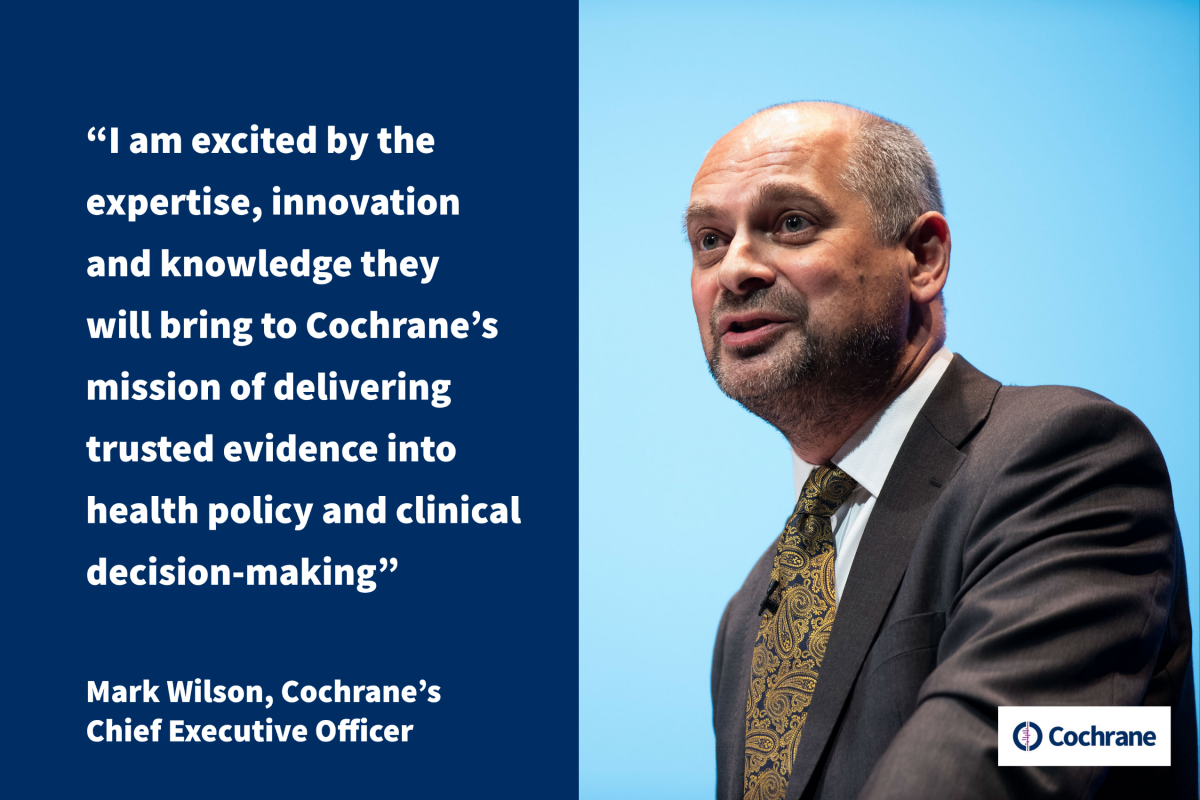 Mark Wilson, Cochrane's Chief Executive Officer, said of the Network's launch: "I am delighted to see these prestigious institutions and leaders join together to form an important force for evidence-based health care in China. Each Affiliate comes with its own thematic area of expertise and focus and many of these researchers and clinicians are leaders in the field. I am excited by the expertise, innovation and knowledge they will bring to Cochrane's mission of delivering trusted evidence into health policy and clinical decision-making. I hope that this new – already extensive – Network will grow further and welcome many more partners in years to come."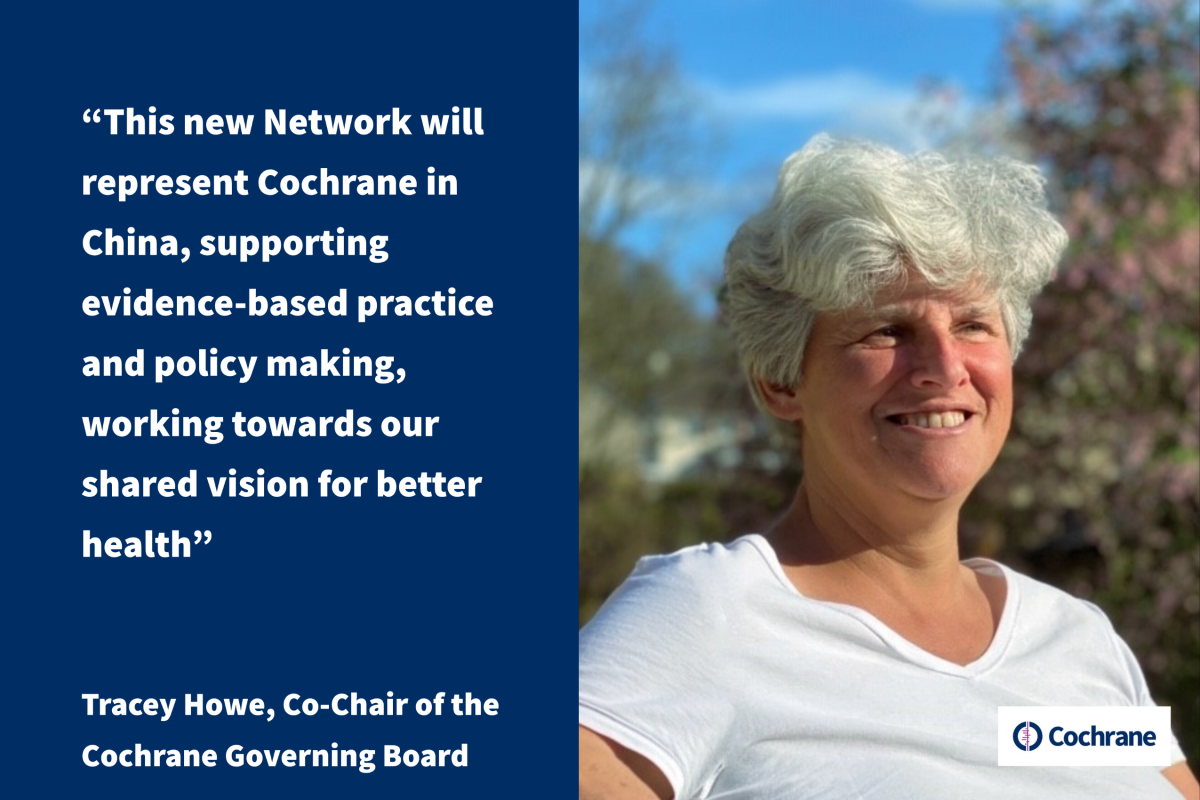 Tracey Howe, Co-Chair of the Cochrane Governing Board adds: "Over the past two decades Cochrane has taken a lead in advocating for evidence-informed healthcare, and now has Cochrane Groups in 43 countries, and more than 100,000 members worldwide. This new Network will represent Cochrane in China, supporting evidence-based practice and policy making, working towards our shared vision for better health."

The Cochrane China Network, co-chairs explain, "The Network is made up of leading institutions with existing expertise in research and practice, from across eight cities in the country. The network members will work collaboratively to disseminate trusted evidence and champion the use and rigor of evidence, ultimately to enhance the health and well-being of citizens. Evidence based healthcare is a relatively new concept in China, so the inception of this Network is a huge milestone in building up understanding of this topic."

The China Network is co-chaired by:
Janita Pak Chun CHAU Professor, The Nethersole School of Nursing; Assistant Dean (Alumni Affairs), Faculty of Medicine, The Chinese University of Hong Kong, Hong Kong, China; Co-Director, Cochrane Hong Kong
Yan HU Dean and Professor, School of Nursing, Fudan University, Shanghai, China; Director, Fudan University Centre of Evidence-Based Nursing and Shanghai Evidence-Based Nursing Centre
Yinghui JIN Associate Professor, Centre for Evidence-Based and Translational Medicine, Zhongnan Hospital of Wuhan University, Wuhan, China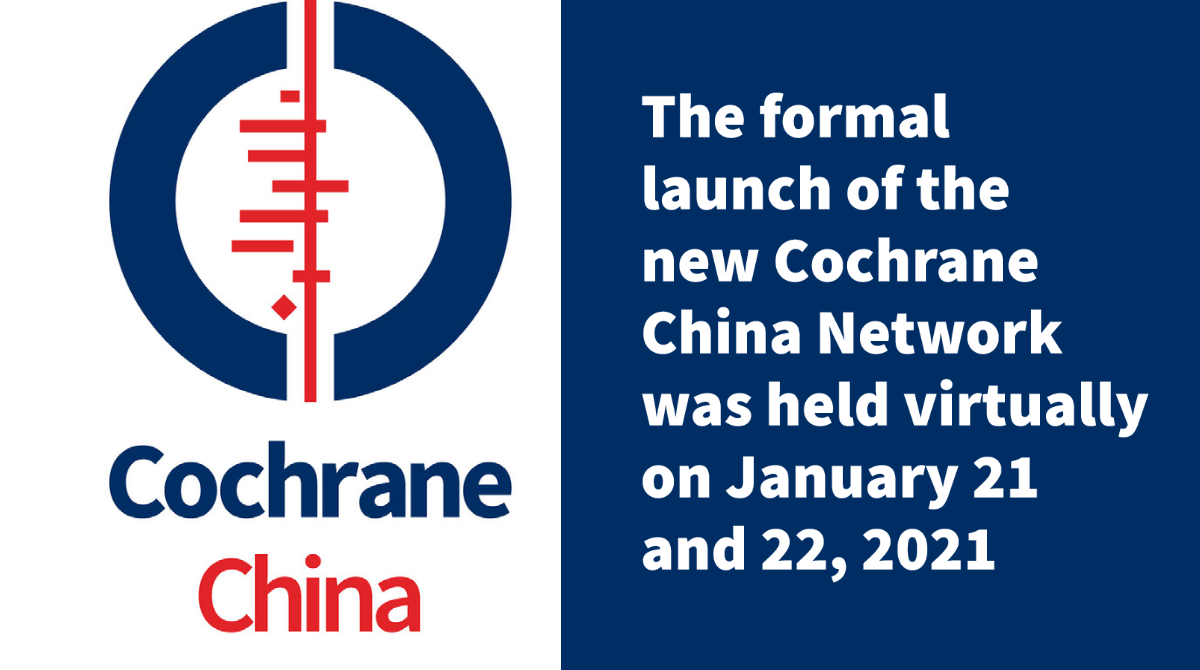 The formal launch of the new Cochrane China Network was held virtually on January 21 and 22, 2021.

The Cochrane China Network is part of Cochrane, a global independent network of researchers, professionals, patients, carers and people interested in health. Cochrane produces reviews which study all of the best available evidence generated through research and make it easier to inform decisions about health. Cochrane is a not-for profit organization working to produce credible, accessible health information that is free from commercial sponsorship and other conflicts of interest. Cochrane's work is recognized as representing an international gold standard for high quality, trusted information.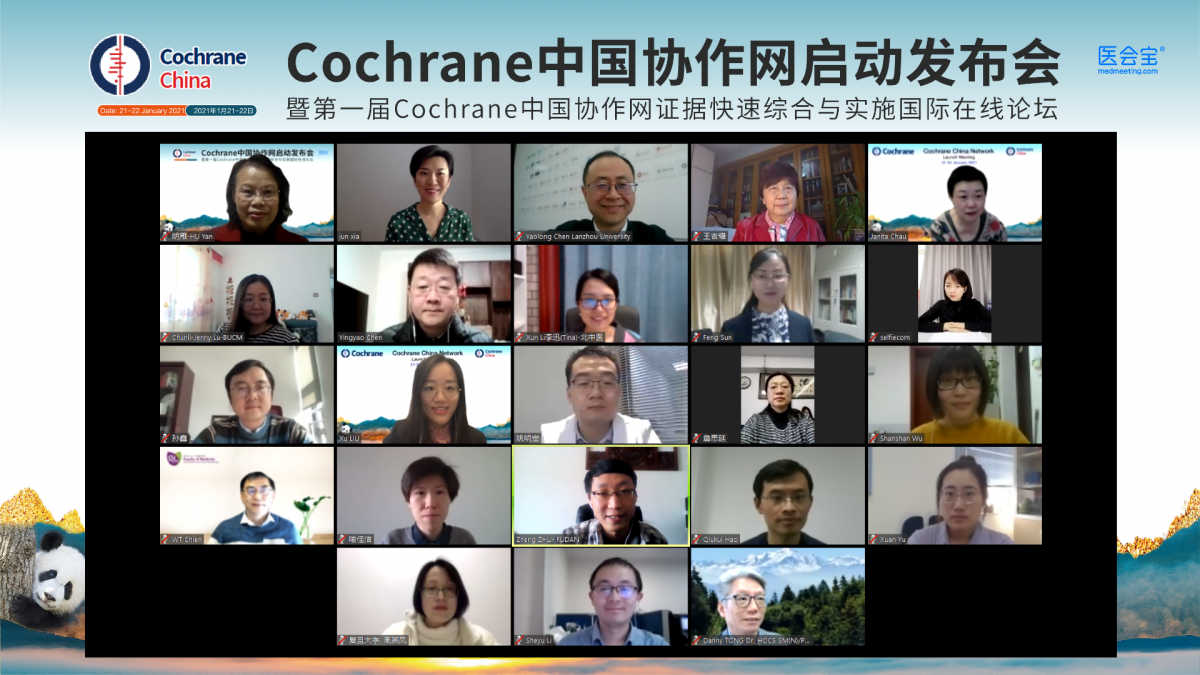 Thursday, January 21, 2021