A Round Table on "Evidence-based medicine for better health of the nation" was held on March 23, 2016, at the National Centre of Culture Kazan. It was co-organized by the Committee on Social Policy of the State Duma of the Republic of Tatarstan, the civil society movement Tatarstan New Century, and Cochrane Russia based at the Department of the Fundamental and Clinical Pharmacology of the Kazan Federal University.
Among the participants of the Round Table there were deputies of Tatarstan State Council, representatives of the Federal Service on Surveillance in Healthcare and Social Development, as well as for Supervision of Consumer Rights Protection and Human Welfare in the Republic of Tatarstan, the Human Rights Commissioner in the Republic of Tatarstan, the members of the Russian branch of the North Cochrane Centre – Cochrane Russia, Russia's leading experts in the field of evidence-based medicine, the representatives of the Republic of Tatarstan Ministry of health, medical and educational institutions, science, as well as doctors, environmentalists, representatives of the media.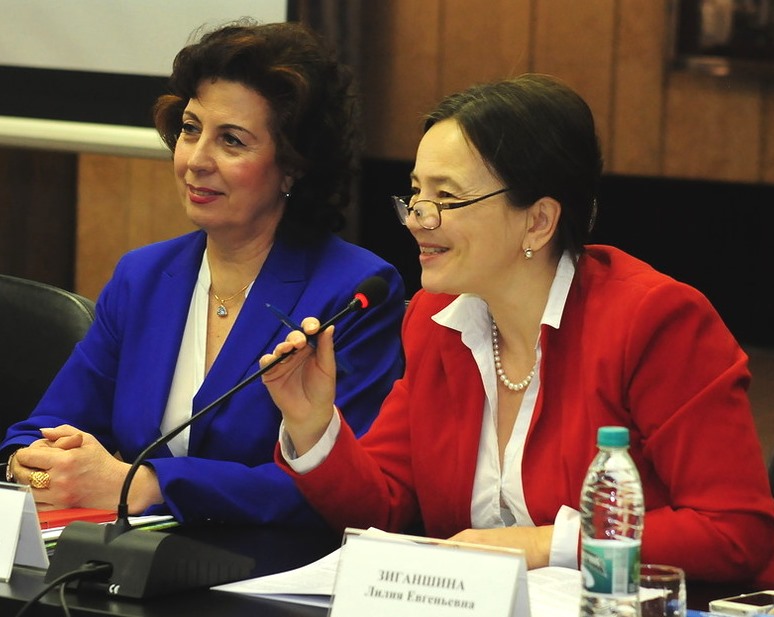 Cochrane Russia made a presentation of the evidence for effective and safe methods of treatments. Participants discussed possibilities of improving quality of healthcare by reducing costs and waste. Having taken into consideration the need of the national health care system to prioritise the questions of the health of the nation over the interest of short-term gains and profits of manufacturers of medicinal products and equipment, the Round table participants adopted the resolution with recommendations addressed to the government authorities, public health leadership, educational institutions, and public organizations. It was agreed that this could be costs and wastes as well as more effective and safer treatments could be achieved by choosing and using medicines and other therapies which the effectiveness is proven by Cochrane Reviews. 
News of this Round Table and outcomes of this meeting made front page news in various papers and was covered in national news broadcasts.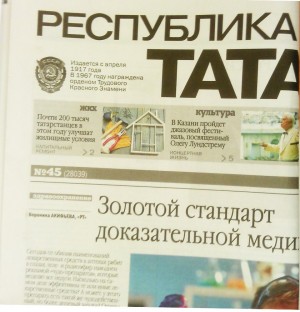 Visit Cochrane Russia's website
View Cochrane evidence in Russian
Selected News coverage:
Russian news  article on TNVROD
Front page story on RT, the number one newspaper in Tatarstan.