On Friday, 7th December, Cochrane enthusiasts gathered at the University of Split School of Medicine to celebrate the 10th anniversary of Cochrane Croatia.
Cochrane Croatia was founded as a Branch of the Italian Cochrane Centre on 8th December, 2008, ten years following initial discussions between Prof. Ana Marušić, Sir Iain Chalmers and Prof. Alessandro Liberati. Prof. Peter Tugwell, and his team, were instrumental in building capacity within Cochrane Croatia, along with the Mamić family who warmly welcomed several members of Cochrane Croatia into their family home, in Ottawa. Together, with the support of the Italian Cochrane Centre, later lead by Roberto D'Amico, Cochrane Croatia grew to become an independent Cochrane Centre in 2017. 
Today, Cochrane Croatia has 20 members, 19 partner organisations, 1 Affiliate - with another two in the pipeline. The Anniversary celebration was opened by the Vice-Dean for Research at the University of Split School of Medicine, Prof. Mirna Saraga-Babić, and by Cochrane Croatia's Co-Director, Dr. Tina Poklepović Peričić. This was followed by an address given by the Chancellor of the University of Split, Prof. Dragan Ljutić and by Prof. Stipan Janković, Dean of the medical school in Split at the time Cochrane Croatia was founded. Prof. Ozren Polašek, Director of Croatian Centre for Global Health, underlined the importance of systematic reviews and Cochrane's crucial role in their production and dissemination. Prof. Žarko Alfirević, from Cochrane Pregnancy and Childbirth, shared how Cochrane reviews influenced his clinical practice.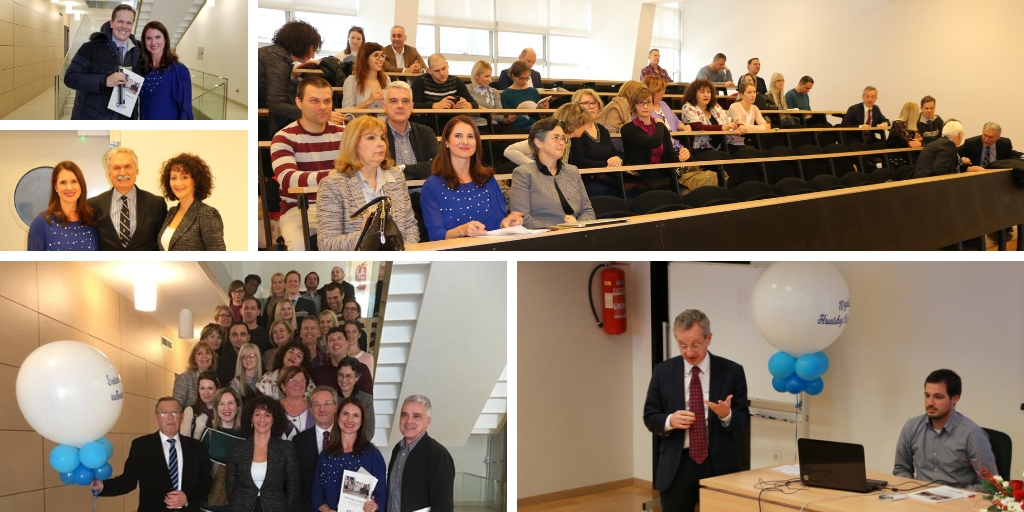 The videos 'Three patients and their stories contributing to Cochrane's success' and 'Recognising success in Cochrane in 2017' were screened. This was followed by Prof. Matko Marušić's reminder of the early days of Cochrane Croatia, after which Cochrane Croatia's Co-Director, Irena Zakarija-Grković, provided an overview of the first ten years, summarized in a published report 'Cochrane Croatia: 2008-2018'. Finally, Dr Ljubo Znaor, Research Office Coordinator at the University Hospital Split, spoke of future projects with Cochrane Croatia.
All present celebrated Cochrane Croatia's achievements with an appropriately decorated birthday cake and plenty of good cheer!
Irena Zakarija-Grković, Co-Director Cochrane Croatia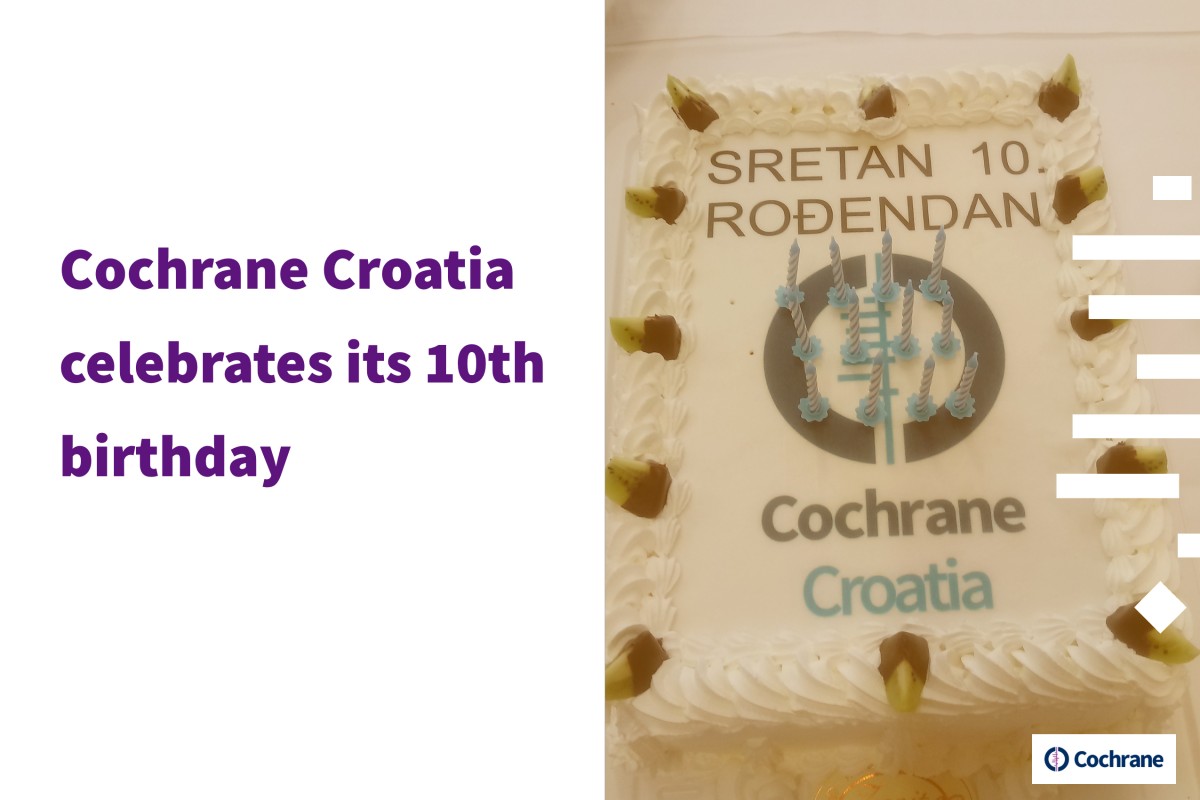 Friday, December 14, 2018