Cochrane Convenes will bring together key thought leaders from around the world to discuss the COVID-19 evidence response and develop recommendations to help prepare for and respond to future global health emergencies.
In this interview, we talk to John Lavis, a member of the Cochrane Convenes steering group, about what he hopes will come out of the event.
Why do you think reflection/an event of this type is important right now?
COVID-19 has created a once-in-a-generation focus on evidence among governments, businesses and non-governmental organizations, many types of professionals, and citizens. Their decisions have shaped the pandemic response and will shape responses to future societal challenges, including health emergencies. The pandemic fast-tracked collaboration among decision-makers and researchers, but drawing from a range of types of evidence to inform decision-making is not yet routine. Now is the time to systematize the aspects of using evidence that have gone well with the COVID-19 evidence response and address the many shortfalls.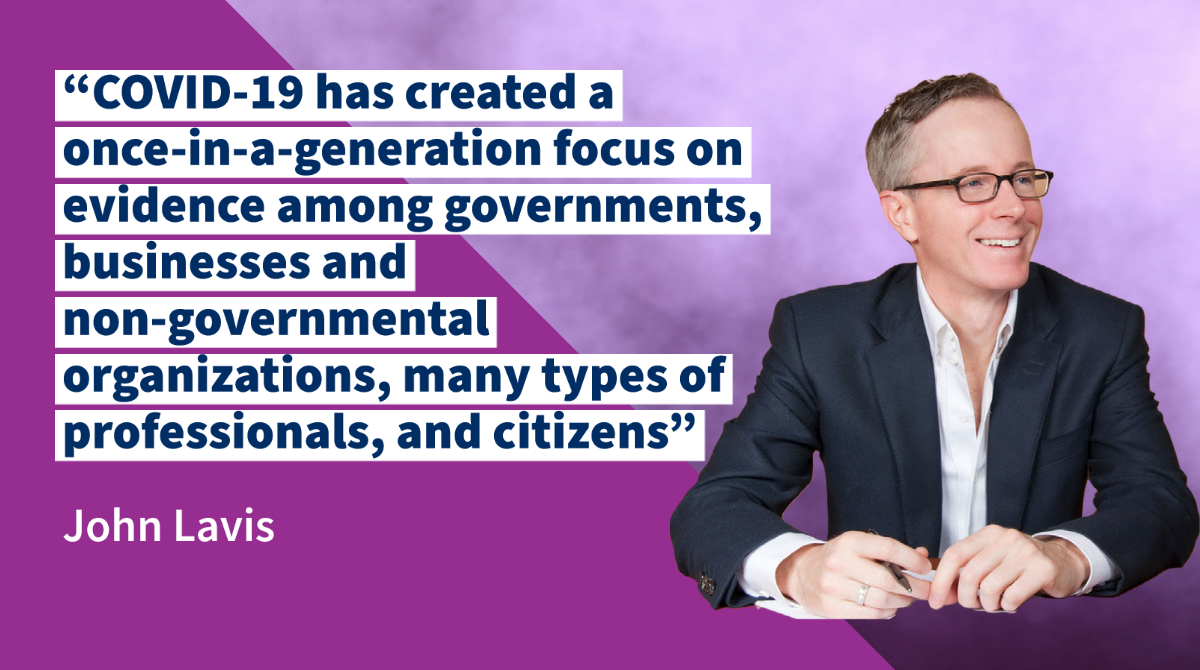 What do you hope will come from the initiative (Cochrane Convenes?)
Cochrane Convenes will generate actionable insights for a range of key stakeholders who will be instrumental in making the changes that are needed based on what we've learned over the past 18 months. This includes evidence producers, intermediaries and users, as well as funding agencies as among others. Cochrane Convenes will also help Cochrane to strategically position itself in the new evidence ecosystem we need to make better fit-for-purpose.

Which challenges do you think is critical for the evidence community to address in this forum?
The list is long, and we're describing these challenges and ways to address them in the draft exhibits which will form the report of the Global Commission on Evidence to Address Societal Challenges.


 
Drawing on the work of Philippe Ravaud and colleagues, some examples of issues particularly germane to those working on the evidence-supply side include: 1) achieving better global coordination of evidence communities; 2) maintaining the right mix of 'living' evidence syntheses; 3) giving greater attention to identifying harms arising from interventions as well as benefits; 4) improving the sharing and use of individual participant data to support more contextualized insights; 5) working towards the greater inclusion of representatives from all relevant evidence groups (which I return to below); 6) using machine learning and other approaches to become efficient and timely in our work; 7) improving our reporting about the gaps in and quality and transparency of primary studies.
 
If there was one burning issue you hope the attendees will address, discuss, solve and begin to plan a way forward for, what is it?
Building on the fifth point in my list, I think we're at a critical juncture in starting to work collaboratively with the groups involved in the full array of forms in which decision-makers typically encounter evidence. This includes data analytics, modelling, evaluation, behavioural/implementation research, qualitative insights, guidelines, and technology assessment (and cost-effectiveness analysis). We've learned a lot during the COVID-19 pandemic about the new roles being played by modelers and other evidence groups in supporting decision-making. We need to find ways to ensure all groups play to their comparative advantages while working collaboratively on new types of integrative evidence products.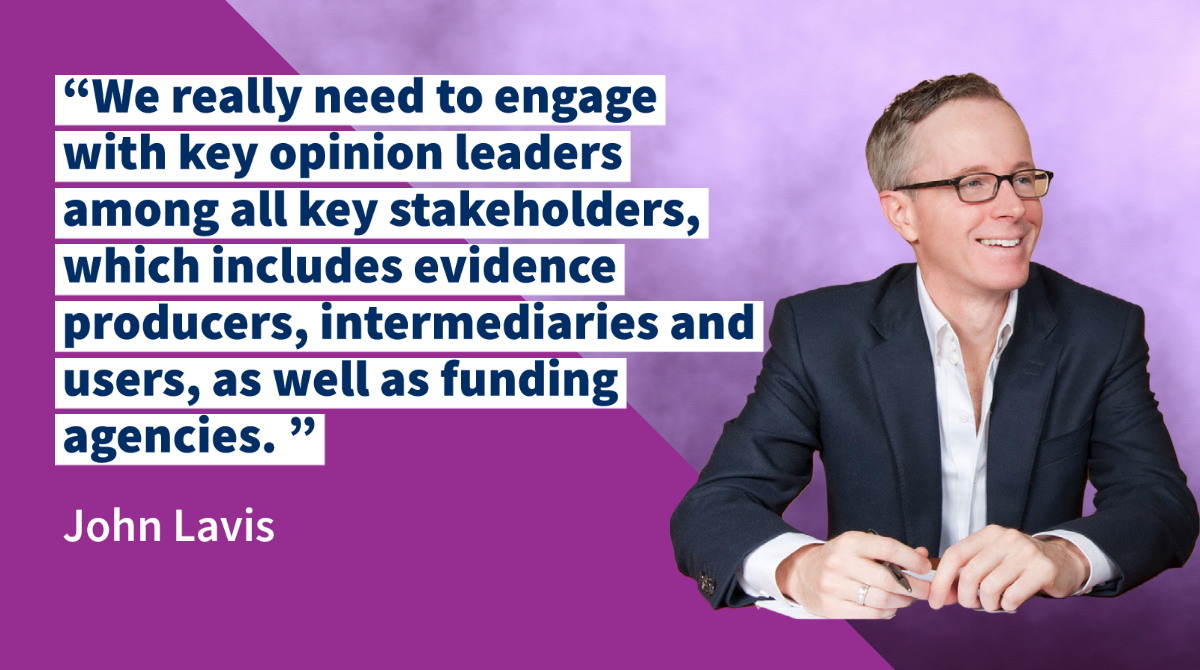 Who would you like to see in attendance, and why?
We really need to engage with key opinion leaders among all key stakeholders, which includes evidence producers, intermediaries and users, as well as funding agencies. The sooner we can get on the same page about the key actions needed to create a new evidence ecosystem that is better fit-for-purpose, the better for all of us. These opinion leaders will then be key in engaging others to road-test the proposed actions, adjust them as needed, and push for their implementation.
Monday, September 13, 2021