Cochrane recently joined policymakers, civil society organizations and academics at the European Parliament for a roundtable event on clinical trial transparency.
Under the European Commission's Clinical Trial Regulation, which came into force in July 2014, trial sponsors must post summary results within one year of a study ending, or six months for paediatric trials. However, there has been a lack of commitment towards implementation.
The event, which took place on 17 October, called for further action to ensure greater transparency of clinical trial data. It was organized by Health Action International and TranspariMED and hosted by Michèle Rivasi MEP.
The panel discussion also involved representatives from the European Commission, the European Medicines Agency (EMA), Transparency International Health Initiative and Prescrire.
Sylvia de Haan, Head of External Affairs & Geographic Groups' Support, spoke on Cochrane's behalf, highlighting the value of clinical trial data to systematic reviewers and the fact that, without complete transparency, our reviews will not be able to provide a full view of the evidence.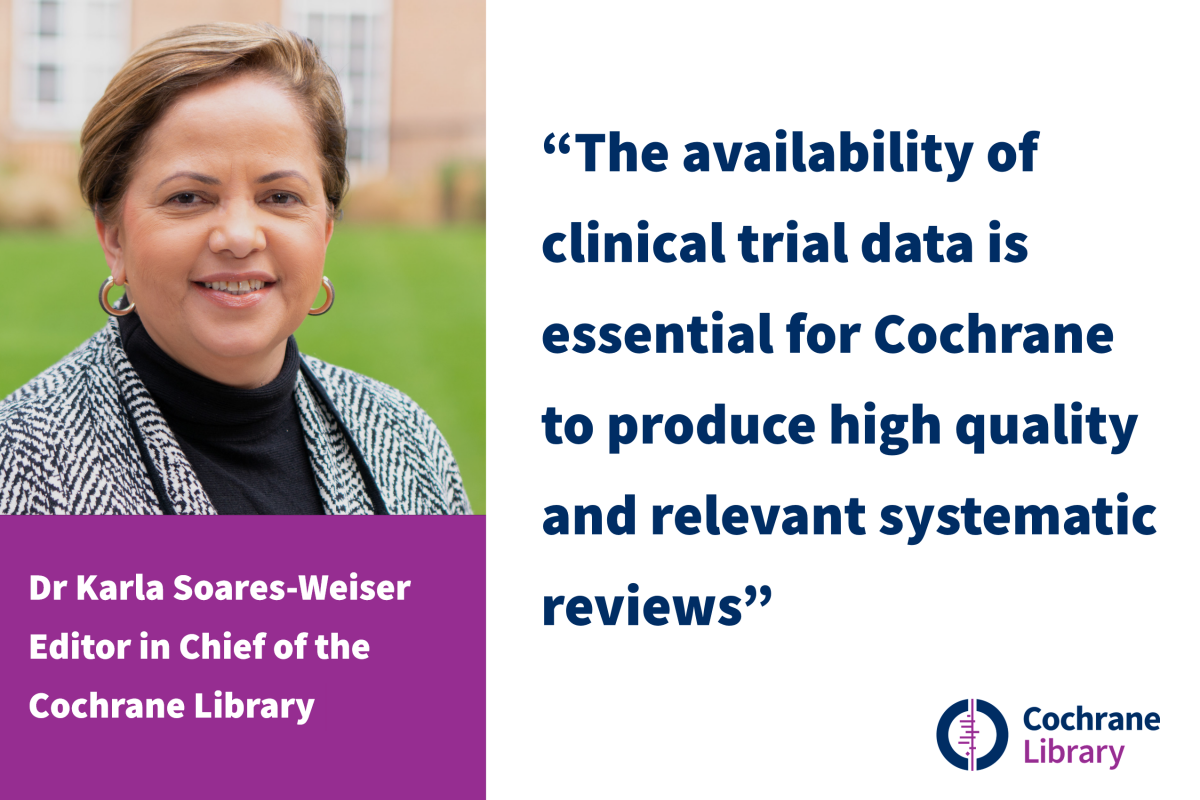 Karla Soares-Weiser, Cochrane Editor in Chief, said of this issue: "The availability of clinical trial data is essential for Cochrane to produce high quality and relevant systematic reviews. Without this, we risk basing our reviews on partial data and to exaggerate benefits of a health intervention or underestimate its possible harms. Good health care decision making by policymakers as well as patients will be hindered."
Read the full press release from Health Action International.