Every Cochrane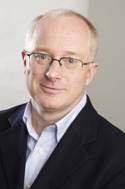 Review reflects both a substantial commitment of time and expertise on the part of the review author team and all the editors, information specialists and peer reviewers based at the relevant Cochrane Review Group. The work undertaken and the rigour of the process are both focused on ensuring that the best quality evidence from research may inform decision makers. Therefore we are always on the lookout for metrics that indicate usage of our reviews.
In this message we review the success stories in terms of access for reviews published in 2014. Access is only one marker for use, but it is nonetheless an important guide. The reviews listed below represent a diverse range of topics, and many that I would challenge anyone to have predicted. We also present some of the reviews most frequently commented on by people using social media, and content presented as podcasts, journals clubs and our derivative products: Cochrane Clinical Answers and Dr Cochrane.
We know from feedback that usage and impact are important incentives for both review authors and Cochrane Review Groups. These data provide one part of a larger jigsaw, and I hope that you will find the lists interesting and stimulating.
David Tovey, Editor in Chief
The Cochrane Library
Access the following Cochrane Reviews FREE for 30 days!
Top-downloaded new Cochrane Reviews
This list represents the most frequently downloaded new reviews published in the Cochrane Database of Systematic Reviews in 2014.
Long-acting inhaled therapy (beta-agonists, anticholinergics and steroids) for COPD: a network meta-analysis
The WHO Health Promoting School framework for improving the health and well-being of students and their academic achievement
Most-downloaded updated Cochrane Reviews
The Cochrane Reviews below represent the five most frequently downloaded updates of 2014.
2014's most-shared Cochrane Reviews
According to Altmetric data, the following 2014 Cochrane Reviews were the most often mentioned across newspaper stories, tweets, blog posts, and more. Click here for more information on how Altmetric scores are calculated.
Most popular Cochrane Podcasts of 2014
A number of podcasts were produced in 2014 to better disseminate Cochrane evidence. These were the most popular podcasts of the year:
2014's most-accessed Cochrane Journal Clubs
Cochrane Journal Club offers an introduction to a recent Cochrane review together with relevant background information, a podcast explaining the key points of the review, discussion questions to help you to explore the review methods and findings, and downloadable PowerPoint slides containing key figures and tables. The following are the most-accessed Journal Club entries of 2014:
Top-viewed Cochrane Clinical Answers
In 2014, the following were the five most-viewed topics on Cochrane Clinical Answers.
Most-accessed Dr. Cochrane modules
Cochrane Learning is a new health professional development resource built upon the independent, high-quality evidence found in the Cochrane Library. The top five most-accessed Dr. Cochrane modules on the Cochrane Learning platform in 2014 were as follows: 
Most popular Cochrane Reviews in the Cochrane Library iPad edition
The Cochrane Library iPad Edition is a monthly publication presenting the latest up-to-date evidence from the Cochrane Library in an iPad-optimized format. The most-accessed reviews in the iPad app for 2014 were as follows: