Dr Mbah Patrick Okwen has been announced as the 2016 winner of the prestigious Aubrey Sheiham Leadership Award by Cochrane. The award is named after the dental epidemiologist who was inspired and encouraged by Archie Cochrane to question many of the practices in medicine and dentistry.
Prof. Sheiham's commitment was to improving the health of populations in low- and middle-income countries by advancing evidence-based healthcare. He believed that supporting and training key health personnel in the concepts of Cochrane would improve the effectiveness and efficiency of healthcare. Unfortunately Dr Sheiham passed away in November 2015.
The award is managed by Cochrane South Africa (SA) and presented annually to an African researcher to support the conduct of a Cochrane Review focusing on a priority topic with impact on the health of people living in low- and middle-income countries. The winner is also expected to mentor a novice author from Africa during the review process and, in so doing, develop capacity in research synthesis on the continent.
The award includes attendance at an annual Cochrane Colloquium; costs of face-to-face meetings for the awardee and mentee; costs of travel for periods of dedicated work time; and a period of stay at Cochrane SA or another appropriate site to work on the review.
Dr Okwen is based at the District Hospital Bali and the Centre for Development of Best Practices in Health Yaoundé, Cameroon. He is a Cameroonian with the background of clinical practice as a medical doctor and Masters in Health Economics. He is also currently a member of the Cochrane African Network (CAN), a Learning Initiative for Experienced Authors (LIXA) member, guest author with the Cochrane iPad edition and lead of the Guidelines International Network (G-I-N) African Community. Dr Okwen has been involved with Cochrane Systematic Reviews since 2007. He will use the award to complete his Cochrane Review entitled 'Artesunate Plus Mefloquine for the treatment of uncomplicated P. falciparum Malaria' with the Cochrane Infectious Disease Group; an efficacy and safety review which has been commissioned for an update of current malaria treatment guidelines by the World Health Organization.
Dr Okwen's mentee is Dr Aseh Promise (PhD Health Economics).
The judging panel included Cochrane leaders from Africa - Prof. Charles Shey Wiysonge, the pioneer Aubrey Sheiham scholar and recently appointed Cochrane SA Director; Prof. Jimmy Volmink, Founding Director of Cochrane SA and Dean of the Faculty of Medicine and Health Sciences, Stellenbosch University; Prof. Taryn Young, Director of the Centre for Evidence-based Health Care, Stellenbosch University and Dr Tamara Kredo, Acting Director of Cochrane SA.
Prof. Wiysonge said the award is important for creating opportunities for local research development and showcasing local talent. "The Aubrey Sheiham Award creates opportunities for African Cochrane authors to be funded to conduct high-priority reviews that have the potential to impact on health on the continent in particular. It also allows the development of future Cochrane leadership."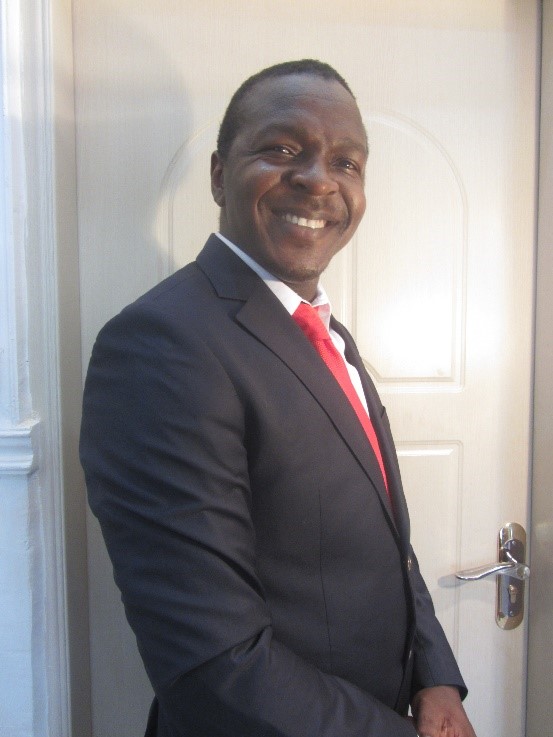 Statement – Dr Mbau Patrick Okwen
"It is with great motivation, pride and humility that I receive the Aubrey Sheiham award for 2016. The award gives me a new resolve to promote evidence-based health care at district hospitals and primary care centres across Africa.
My experience with EBHC has been challenging but rewarding for my practice. It reassured my desire to always seek for evidence for practice both preventive and therapeutic. It has also highlighted the inequalities that exist in global healthcare practice, especially with respect to access to knowledge both for clinicians, policy makers and service users.
In the spirit of Aubrey Sheiham, I will like to draw attention to the need for evidence implementation for communicable disease like malaria, HIV and TB but also to non-communicable diseases like hypertension and diabetes which are currently on the rise and with the heaviest burdens shifting to the African region.
It is an opportunity for me to reposition myself amongst my peers and seek ways to pull them on to the evidence-based health care platform or push evidence into their practice whenever they seek this evidence. My current work seeks to promote evidence-based practice in the use of artemisinin combined therapies in the treatment of uncomplicated malaria through developing and disseminating systematic review evidence; conducting clinical audits and feedback and mentoring clinicians and researchers on conducting systematic reviews. "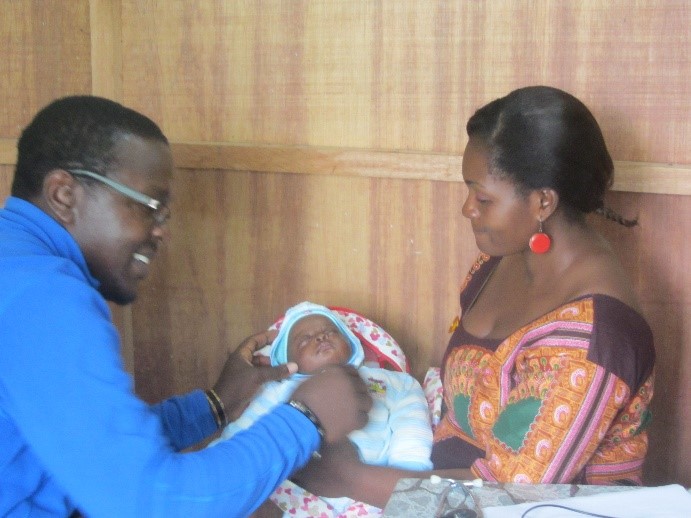 About the Aubrey Sheiham award
Aubrey Sheiham BDS, PhD, DHC is a dental epidemiologist who was inspired and encouraged by Archie Cochrane to question many of the practices in medicine and dentistry. His main commitment was to improving the health of populations in underdeveloped countries and challenging dental establishments to be far more critical. The misuse of healthcare resources has more serious ethical and health implications in underdeveloped countries because resources for health are generally inadequate. Prof. Sheiham believed that supporting and training key health personnel in the concepts of Cochrane would improve the effectiveness and efficiency of health care. Since 2001, through Prof. Sheiham's generosity, Cochrane researchers from low- and middle-income countries have been funded and supported each year to complete a Cochrane Review on a topic of relevance to their region, and to cascade relevant knowledge about Cochrane and evidence-based health care to their local networks.
About Cochrane and Cochrane SA
Cochrane is a global independent network of researchers, health professionals and consumers of healthcare; carers, advocates and people interested in health. It responds to the challenge of making the vast amounts of evidence generated through research useful for informing decisions about health. Cochrane is a not-for profit organisation with collaborators from over 120 countries working together to produce credible, accessible health information that is free from commercial sponsorship and other conflicts of interest.
Cochrane SA is part of the global Cochrane network. It is one of 14 centres worldwide. Cochrane SA is a research unit of the South African Medical Research Council (SAMRC).  It receives its core funding from the SAMRC and raises project-specific grants from external funders in collaboration with partners.
Follow Cochrane South Africa on twitter @SACochrane
Media enquiries:
Michelle Galloway, Cochrane SA Communication Officer
michelle.galloway@mrc.ac.za
084 604 4955 
Monday, November 28, 2016