31 May is World No Tobacco Day. It is organized by the World Health Organization to highlight the health and other risks associated with tobacco use, and advocate for effective policies to reduce tobacco consumption. This year, the theme is on 'Tobacco and heart disease.'
In support of World No Tobacco Day, the Cochrane Library presents a Special Collection which highlights a selection of new or recently updated clinically relevant Cochrane Reviews that address tobacco addiction in the general population. There is free access to all reviews included.
Evidently Cochrane blogs:
 Recent Podcasts
Additional resources
Selected Reviews
Help to quit smoking: Nicotine receptor partial agonists
Psychosocial interventions for supporting women to stop smoking in pregnancy
Tobacco packaging design for reducing tobacco use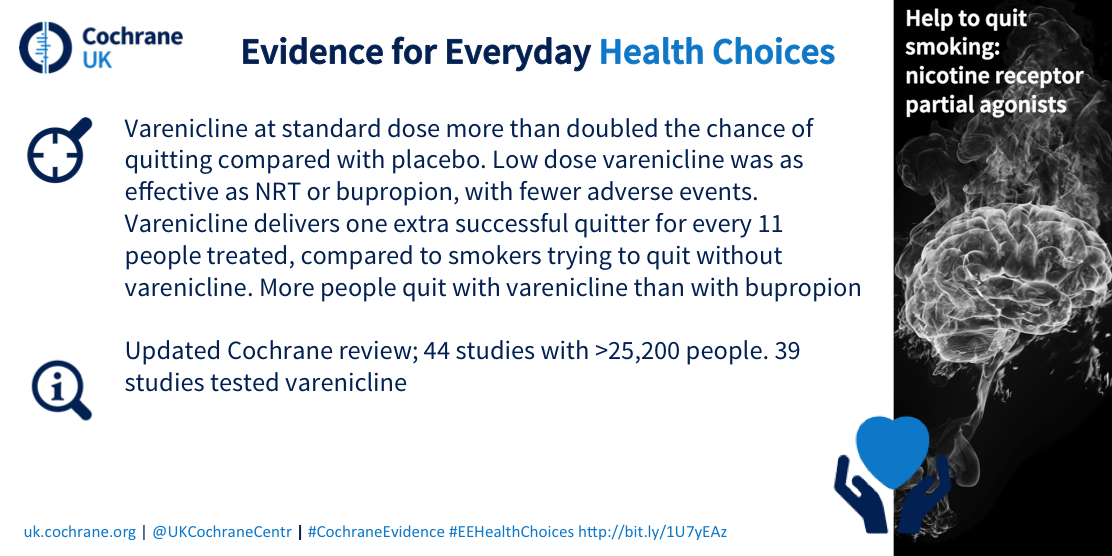 Help to quit smoking nicotine replacement therapy (NRT)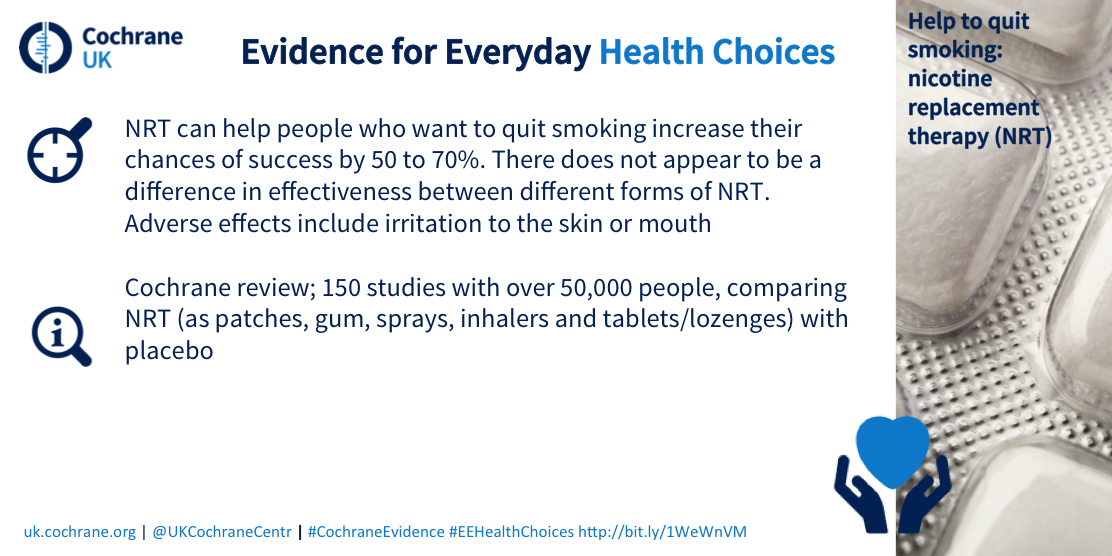 Legislative smoking bands: do they benefit health?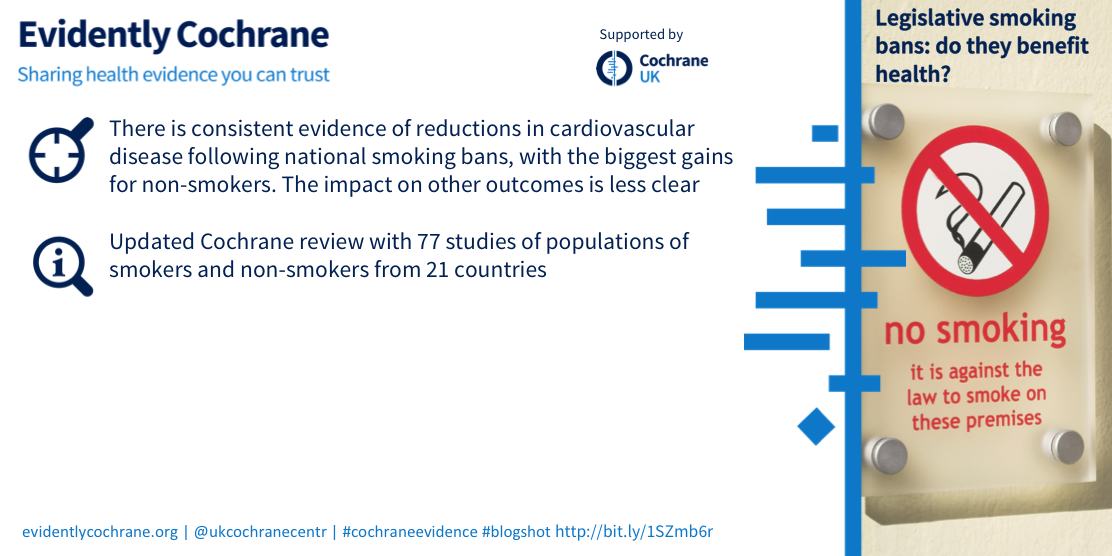 Help to quit smoking: E-cigarettes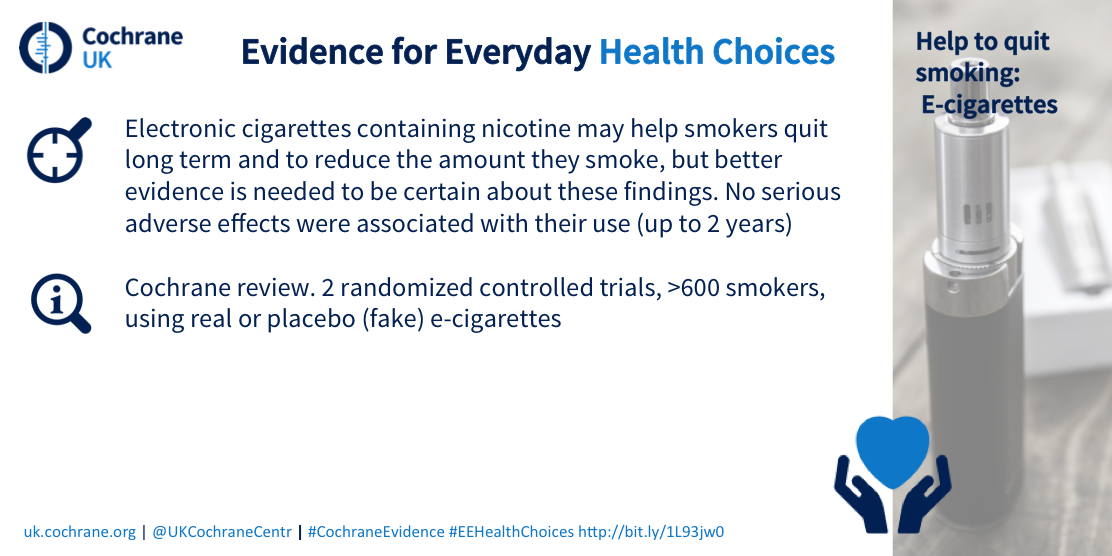 Help to quit smoking: Motivational interviewing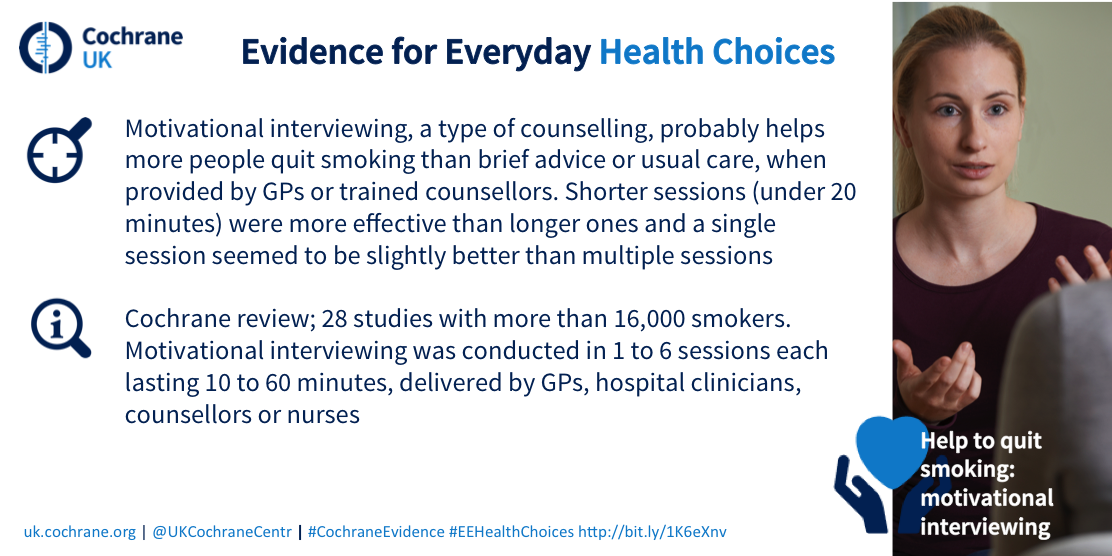 Help to quit smoking: behavioural support
Helping smokers quit before surgery
Nursing interventions for smoking cessation.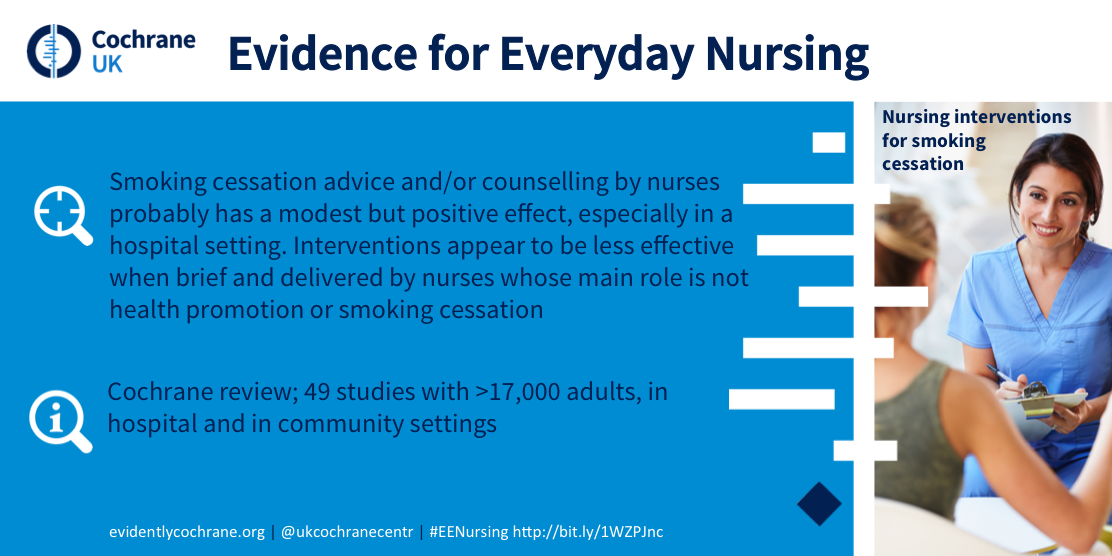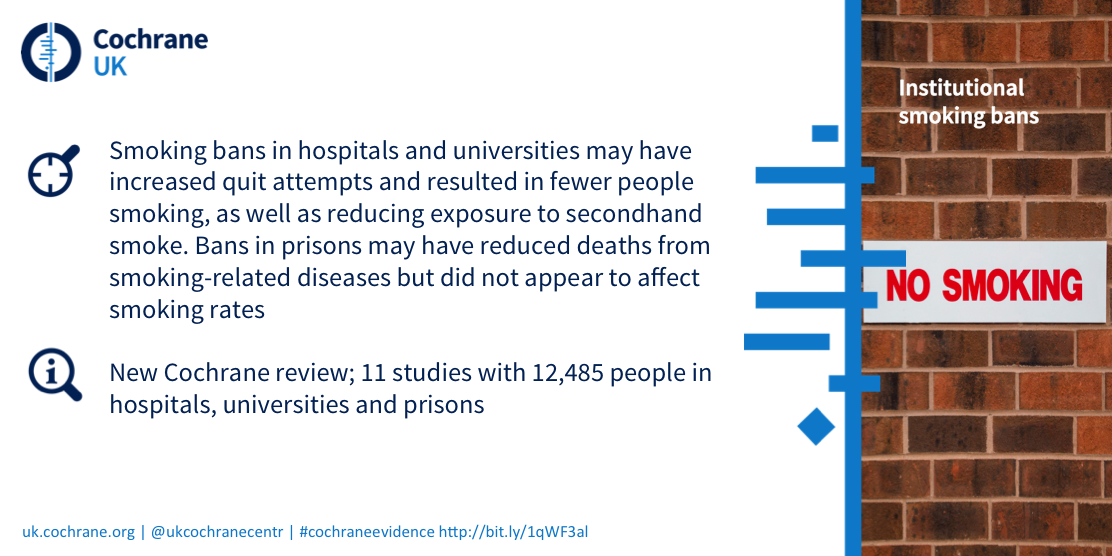 Mobile phone-based interventions to help people quit smoking.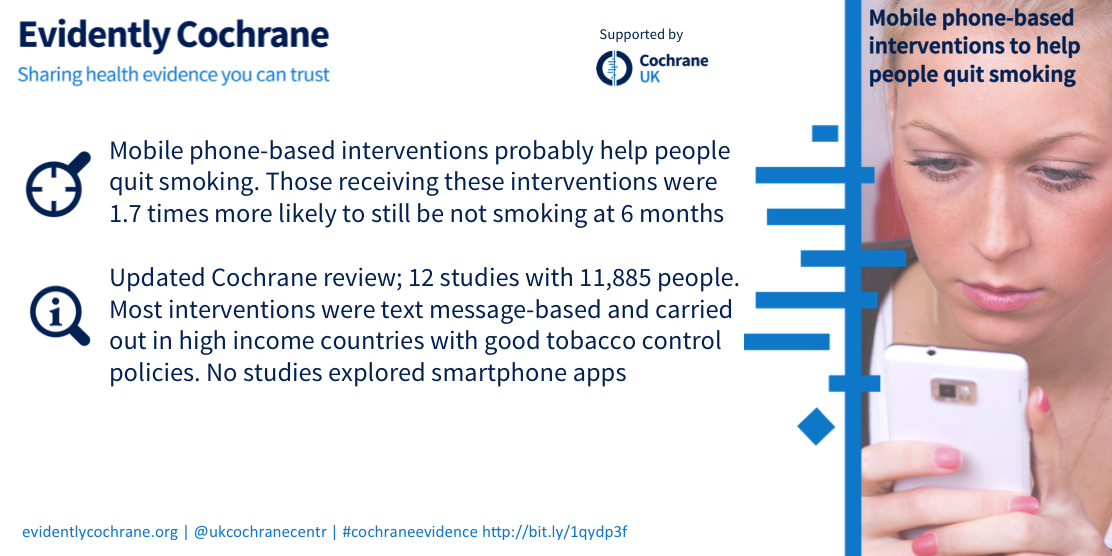 Standardised tobacco packaging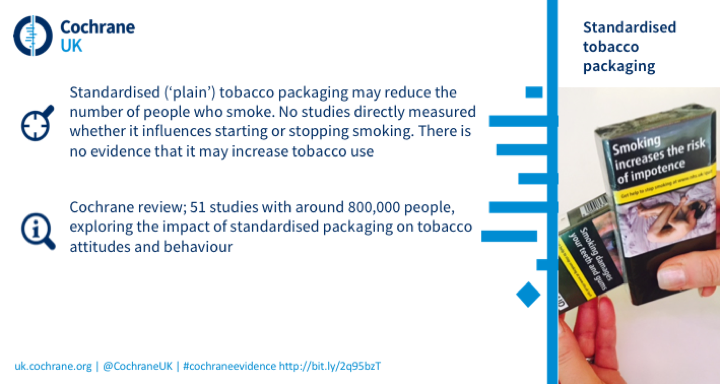 Medication plus behavioural support to help people quit smoking