The website for the 25th annual Cochrane Colloquium, taking place in Edinburgh from 16-18 September 2018, is now live.
The Colloquium is Cochrane's annual health conference, bringing people together from around the world to discuss research into important global health questions and promote evidence-based health care.  
It will be a Patients Included event that is co-designed, co-produced and co-presented by healthcare consumers and where everyone's input is valued equally.   
Registration is scheduled to open in February 2018. Visit the website to get the latest information on key dates, sponsorship opportunities, and activities in the historic host city, with more details to be announced in the coming months.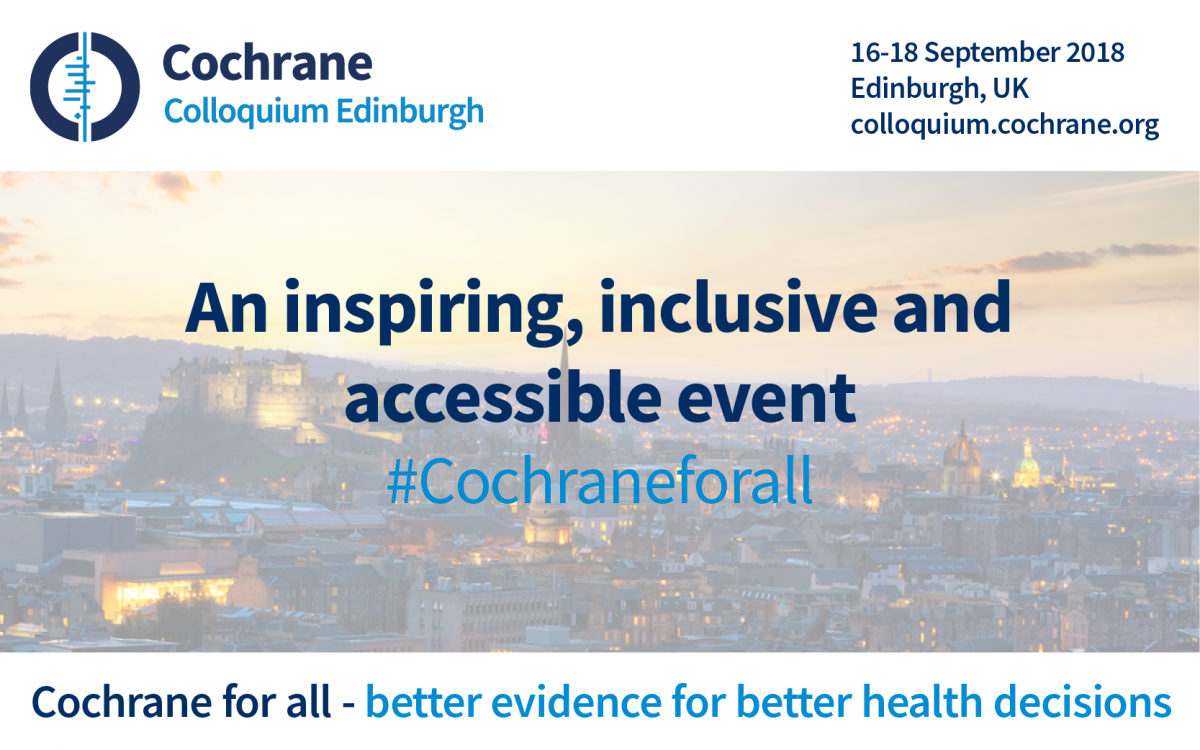 Monday, December 11, 2017