Up to 70 million people worldwide have epilepsy and there are many Cochrane Reviews of ways to treat it. These include reviews that work with the original researchers to gather data on everyone who was in their studies, to perform individual participant data meta-analyses. In June 2018, Sarah Nevitt and colleagues from the University of Liverpool in the UK updated one of these reviews, comparing two commonly used drugs, lamotrigine and carbamazepine.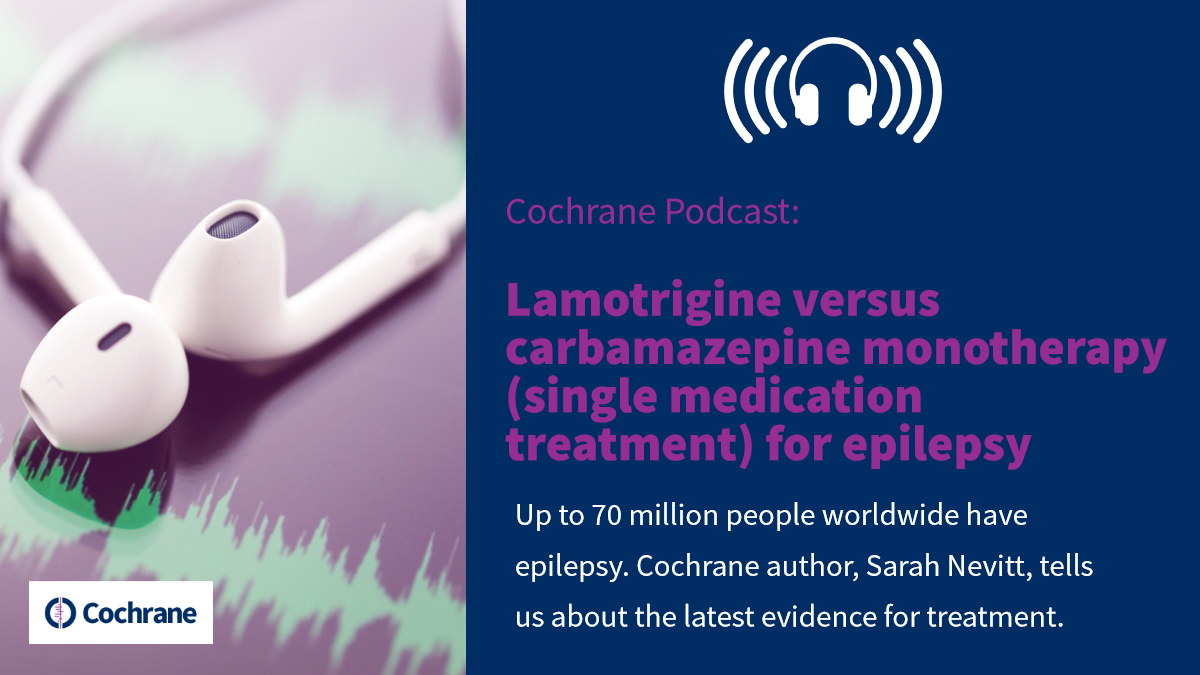 "Carbamazepine and lamotrigine are both recommended as first-line treatments for people with newly diagnosed focal onset epileptic seizures and as second-line treatments for those with newly diagnosed generalised onset seizures, if first-line treatment with sodium valproate is considered unsuitable. Therefore, in order to help choose between them, we have brought together the evidence from randomised trials, increasing the precision of results relating to efficacy and tolerability of the two drugs. 

Our primary outcome for the analyses was the time between a patient starting the drug and being withdrawn from it, which reflects both how effective the drugs are for seizure control and the tolerability of the drugs in terms of side effects. We also examined secondary efficacy outcomes, including time to first seizure and remission of seizures, as well as the types and frequency of side effects. 

We found fourteen relevant trials for this updated review, involving nearly 3800 people, and were able to obtain individual participant data for more than 2500 people from nine of the trials, representing nearly 70 percent of all the data. 

Our main results from the meta-analyses of these data suggest that people are more likely to withdraw earlier from carbamazepine than from lamotrigine treatment, with the most common reason for withdrawal being side effects, followed by seizure recurrence. The results also suggest that recurrence of seizures after starting treatment with lamotrigine may happen earlier than with carbamazepine and that people will achieve a period of six months without a seizure quicker on carbamazepine than lamotrigine. Adverse events occurred with a similar frequency for both drugs. The most common ones were dizziness, fatigue, gastrointestinal disturbances, headache and skin problems.

In summary, the evidence from the randomised trials shows that both carbamazepine and lamotrigine are effective treatments for people with focal onset seizures. Carbamazepine may be superior in terms of seizure control, while lamotrigine therapy is less likely to be withdrawn than carbamazepine therapy. This means that a choice between these first-line treatments should be made with careful consideration, taking personal circumstances of individuals into account, and using the information in our updated review as a guide to what might happen to patients on either drug."
Tuesday, December 18, 2018