Help prioritize topics for Cochrane Rapid Reviews on the current COVID-19 pandemic. Although we welcome  all responses, at this stage Cochrane will be prioritizing review titles which are the most important to healthcare workers, particularly those working in low- and middle-income countries.
Cochrane is engaging with a range of stakeholders inside and outside of Cochrane to build a bank of important questions emerging from the COVID-19 pandemic. Questions have been submitted by Cochrane Groups and users as well as external stakeholders including the World Health Organization (WHO), the UK National Institute for Health Research (NIHR) and the Brazilian Ministry of Health.
The first questions underwent a very early prioritization process to allow work to begin immediately on urgent reviews. The remaining questions are undergoing a quick refinement process to check they are in a format which can be answered by rapid reviews, and that they have not already been published elsewhere by other organisations.
To ensure that the most important questions are selected to progress as COVID Rapid Reviews, please fill out this survey by  Friday 3rd April. This survey will help prioritise the first eight potential Rapid Review questions.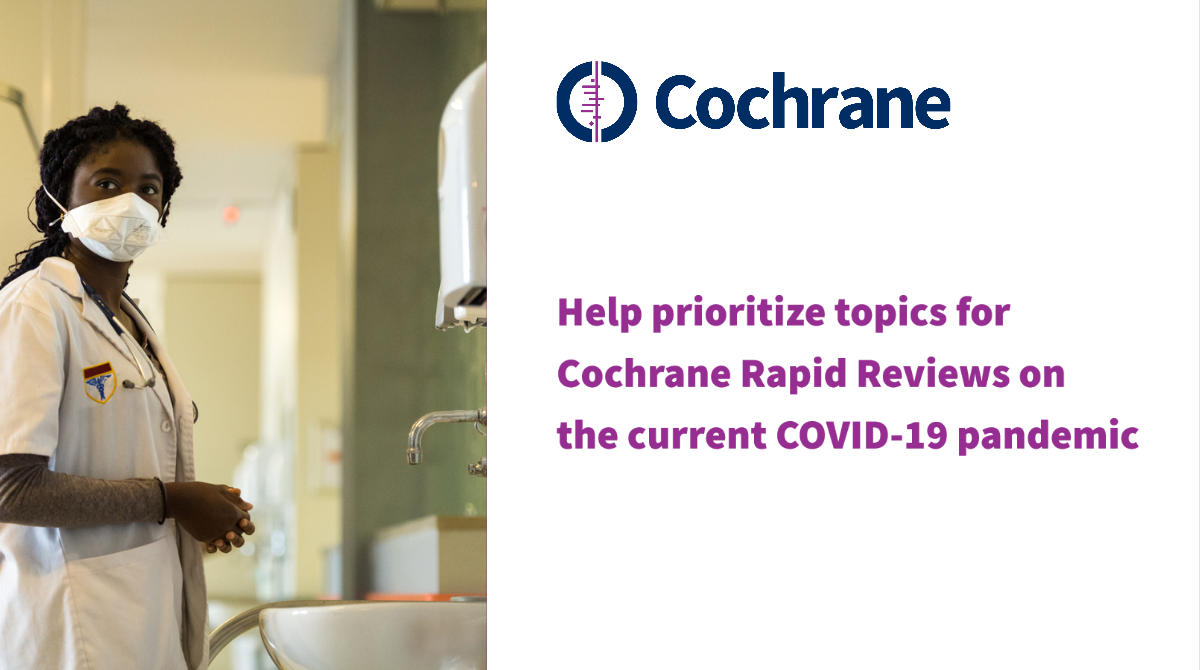 If you would like to be notified of future rounds of priority setting, please contact support@cochrane.org who will add your name to the distribution list.