Cochrane Pain, Palliative and Supportive Care Review Group was established in 1998. They  are interested in studies of interventions for: acute pain arising accidentally or through deliberate injury; chronic pain; headache and migraine; palliative care for those with life-limiting disease or illness; supportive care of patients and significant others living with serious illness.
Back pain is a common problem for many and a major cause of disability across the world. It is expensive in terms of healthcare costs and lost working hours. To help make sure people try interventions with high quality evidence Prof. Andrew Moore and Dr Neil O'Connell from Cochrane PaPaS discussed the evidence around back pain treatment with Which?, a not-for-profit 'consumer champion' organization.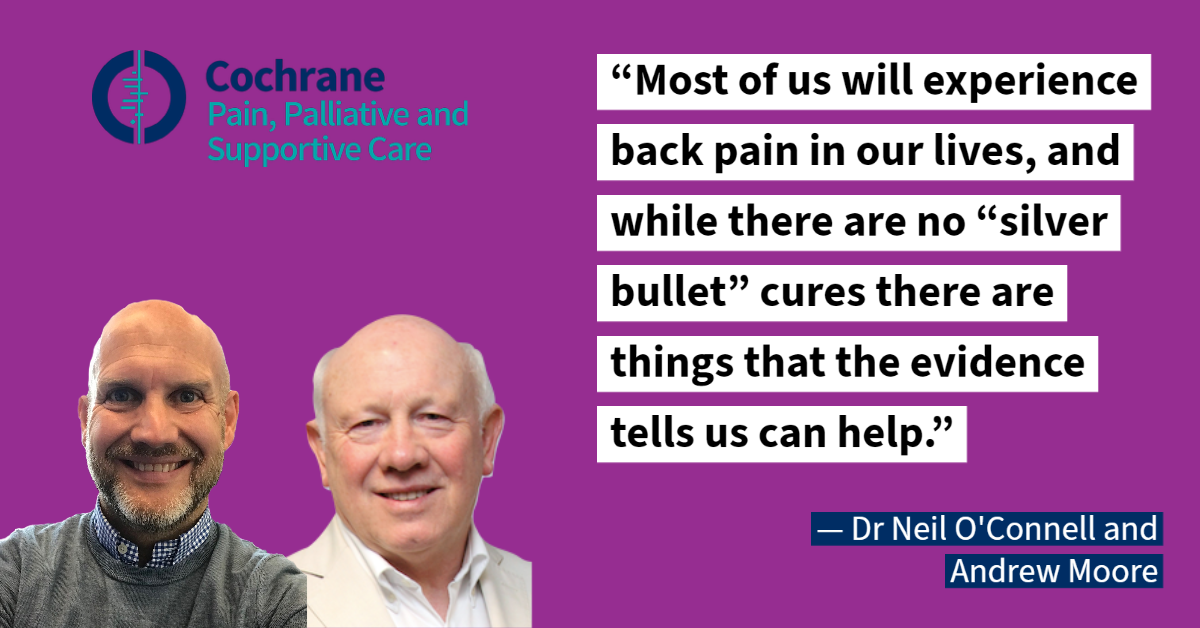 Prof. Andrew Moore and Dr Neil O'Connell commented, "Most of us will experience back pain in our lives, and while there are no "silver bullet" cures there are things that the evidence tells us can help. We were happy to discuss the evidence with Which? to help people make healthcare decisions based on the best available evidence"
Wednesday, December 16, 2020