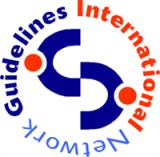 Guidelines International Network's (G-I-N) mission is to lead, strengthen, and support collaboration in guideline development, adaptation and implementation.
As a major player on the global healthcare quality stage, G-I-N facilitates networking, promotes excellence, and helps our members create high quality clinical practice guidelines that foster safe and effective patient care.
Cochrane and G-I-N formalized a partnership arrangement in 2014, agreeing to work together collaboratively to ensure that evidence is both useful and used by people making decisions about health, from individuals to clinicians to international health policy-makers from all over the world.